You've heard the rumors for the last six months, and they certainly picked up steam in the last few weeks, which made me realize this was becoming more inevitable. I don't know when ABC is going to officially announce it, but what's been talked about for the last six months is true: Emily Maynard will be the next "Bachelorette."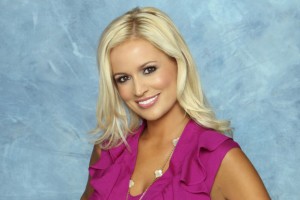 I don't think the news of Emily being the next "Bachelorette" is all too earth shattering considering many other outlets have definitely been speculating it's gonna be her, but there's been no official word. And when stories say it's true but follow it with quotes of, "sources say," "insiders close to Emily," and "friends of hers," it's tough to know what to believe. I'm sure the official announcement is coming soon since announcing Emily early will no doubt drum up interest from men around the world. But she is going to be the next "Bachelorette" with filming scheduled to begin in March like the last four seasons of the "Bachelorette" has.
Before we get into the why and how of all this, I think one thing that might ease a couple people's mind regarding Emily's decision to change her mind comes in the fact that they are moving locations for filming for the first time in about 10 seasons. The show will be shot in Charlotte, North Carolina. Of course at some point, I'm sure they will take off and head to different locations, but I'm guessing they're going to spend a good amount of time filming in North Carolina. Makes sense. My guess is that was a huge selling point for Emily, especially with a young daughter that she's been adamant about protecting ever since Brad's season. I still have my doubts of how Emily will actually be as the next "Bachelorette," because I even said it during Brad's season, being a single mom, I think she would have to carry herself a little differently than "Bachelorettes" of the past. Then again, this show is never about the lead anyway, although it's certainly seems like they're trying to make it this season by moving filming because of her.
Have I shot down all the "Emily as the next Bachelorette" talk for the last 6 months? You bet I have. Every person that emailed, tweeted, or asked me that in any way, shape, or form over the last 6 months, I answered the same way, "Stupid rumor. Never gonna happen." Why did I say this? Well, because Emily said it. Numerous times. It's not like we were hearing "sources close to Emily are saying she'd never do the show", or "friends of hers say she wants no part of being the next 'Bachelorette'" – no, Emily came out numerous times in the past 6 months stating she wasn't interested, she wouldn't do it, and that she wanted to just be done with the whole thing. It's on her Twitter, it's on her Facebook – it's all documented. So yeah, that's why I called the rumors stupid for the last 6 months. The person in question herself said she wouldn't do it and, I don't know, call me old fashioned, but I tend to take people at their word when they tell me something. Even though she wasn't speaking to me personally, she denied it enough freakin' times that I didn't think she'd ever change her mind. Did I think it was a possibility? Sure. Did I think she'd ever do it? Not in a million years. Honestly. I really didn't. Especially after seeing Ben's group of finalists, I was sure they'd go with one of them.
So what does this mean? Do I think she's a lying, hypocritical, phony bitch? No. Do I think this was a good decision? No. She absolutely has a right to change her mind for whatever reason she feels like. I also have a right to not agree with it. I don't think she should do it, but it's not my call. Was I bothered when I heard the news? Yeah, for maybe about 10 seconds, then I got over it and got to work writing the column. I wish she wouldn't do it because of the media scrutiny she's going to come under – the exact thing that she complained about last time. Paparazzi camping outside her house, the paps following her kid to school, tabloids calling her nannies, on and on and on it goes. If she thought it was bad the first time around, just wait til this time. With that said, I don't think Emily is a dumb person. I'm sure she's aware of how many people are going to ask, "I thought you said you'd never do it," and "I thought you wanted out of the spotlight," and "You're just doing this to be famous" etc. The bottom line is I have no idea why she's doing this. None of us do. Lets hear her reasoning first. Sure, we can all think she's a nutjob for agreeing to do this after what she went through the first time, but she obviously has her reasons. I'm willing to listen to what those are. Of course money, location, 25 guys drooling over her played a role. We know that. But lets see how she responds to the "What made you change your mind" question.