As I mentioned, some pictures and confirmation of Emily's guys has been posted already. I know that WetPaint had two of these guys they wrote about at the end of last week, plus, there have been people on Twitter saying they know people on the show. I've known about these guys since the end of January, but as I've done the past few seasons, I was not going to jeopardize these guys chances of getting cast by releasing their information early. If others wanted to, there was nothing I could do about it. But now that the guys are already in Charlotte, I can start releasing what I know. I currently have 10 guys names, pics, and info. Here are the first five I will give you. As more and more info comes, I will add to each one of their bios. (Hey, just out of curiosity, did Emily specifically request that every one of her guys be a musclehead? Geesh):
1. Ryan Bowers: 31, gym owner at Athelite in Evans, Georgia. You can read his bio here. Here's an article written last June about Athelite Sports Training Academy. Played Div. II college football at Presbyterian College, and has played in the Arena Football League for the Indiana Firebirds, the Green Bay Blizzard and last year with the Georgia Force.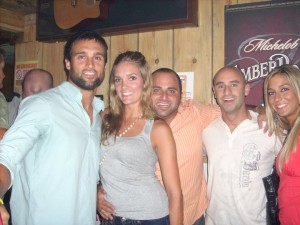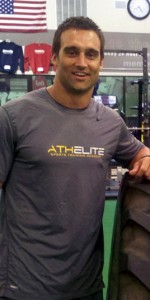 _________________________________________________________
2. Tony DeSarro: Senior Associate at KPMG Forensic Technology Services in Atlanta, Georgia. Basically he's hired out by companies to check out their computers for fraud, etc. Attended Utica College of Syracuse University and got a B.S. in Criminal Justice. You can view his LinkedIn profile right here. That stuff is boring. Lets get to the good stuff about Tony. He dabbles in music. Was or is in a band called Nelson BrownStone. Even has his own site (www.DeSarromusic.com) which he doesn't seem to have kept up much. However, if you wanna hear his mad singing skills, here are three cover songs he posted within the last year. Don't quit your day job, Tony. Stick to computer fraud (Is it just me, or does this guy look like Robby D from Jillians season?):

_________________________________________________________
3. Joel Gilson: 25, Urbandale, Iowa. Medical sales rep for Stryker. Played football and graduated from the University of Northern Iowa in 2010. Has a younger brother Chad currently enrolled and playing football there as well.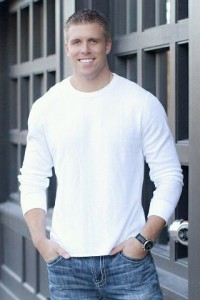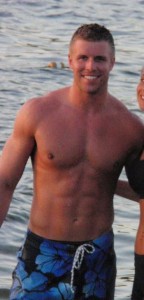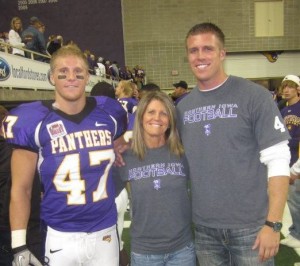 _________________________________________________________
4. Doug Clerget: 33, Tacoma, Washington. Graduated from Eastern Washington University in 2000. Is a Vice President at Kidder Matthews in Seattle, WA. You can check out his bio here or check out his LinkedIn page. Also is a philanthropist and started a website with his cousin called DollarPerMonth.org which you can read about more right here. He's a father to an 11 year old son named Austin (pictures courtesy of his Facebook page which has since been taken down).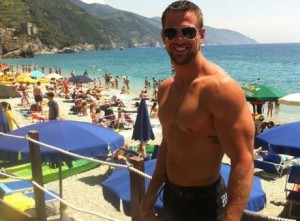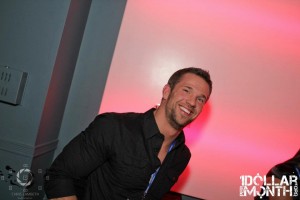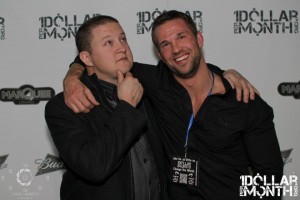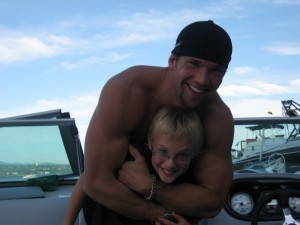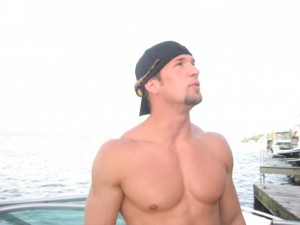 _________________________________________________________
5. Travis Pope: 30, Madison, Mississippi, account executive for the Clarion Ledger newspaper. Graduated Mississippi State University in 2004. The interesting stuff is who he was previously engaged to. Lauren Jones, CEO of Lauren Jones Footwear, that you can Wikipedia right here. They were engaged about 2 years ago before breaking it off roughly 6 months later. I remember this chick from that "Anchorwoman" reality show a while back. I'm guessing once the season starts, if Travis lasts long, the tabloids will be all over this girl looking for info. Also, her and Travis were pitching a reality show together called "Chasin Dreams with Lauren and Travis." The video below is from a photo shoot they did for "Bride" Magazine when they were still together.

_________________________________________________________
Back tomorrow with your finale column.