As I tweeted last Thursday, I can confirm two more guys that are confirmed for Emily's season, which now brings the total to 13 (I've FINALLY added Chris Bukowski to the "Emily's Guys" link). I also mentioned that there was one guy this season who I found out decided to leave the show on his own. Not sure of the circumstances around it yet, but it was Kalon McMahon. He's been seen back home around Houston, so he's definitely still not on the show. As for two more of Emily's guys, here you go:
____________________________________________________________
11. Tony Pieper: 30, Portland, OR, fitness model. Been divorced for 2 years and has a five year old son named Taylor. Graduated Oregon St. University in 2004 and also works as a lumber trader for Greenwood Products, Inc. He's also the guy in the white shorts of the jogging picture I posted two weeks ago (included again).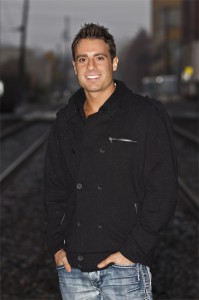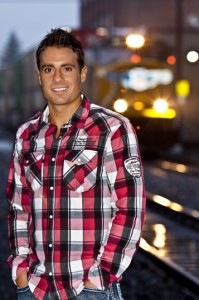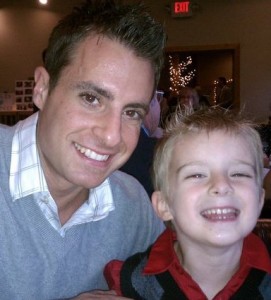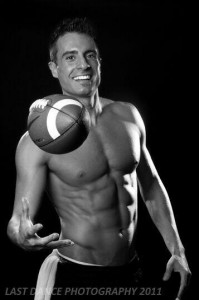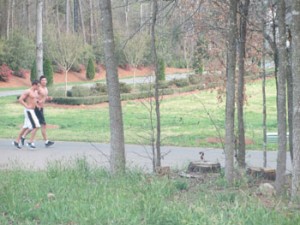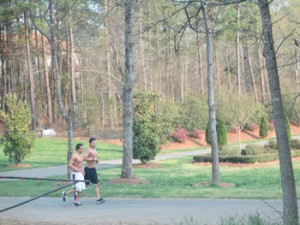 ____________________________________________________________
12. Kyle Dillon: 28, Long Beach, CA, Financial Advisor for Morgan Stanley Smith Barney, attended Long Beach Wilson High School, graduated Long Beach St. in 2005. He was on the Muppets group date as well. Sister Alli was an All-American volleyball player at USC, you can read her bio here. The "what a small f***ing world" fact of the day: Alli was born in the same city I grew up in.
Kyle Dillon – Financial Advisor
Sorry, but the only picture I have as of now for Kyle is this one I found online from freshman year of college in 2001. Oh well. Waiting to get some more soon. However, I did see him in the group picture in one of the magazines that showed the guys heading to the after party of the Muppets date.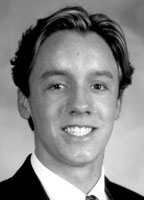 ____________________________________________________________
As I told you last week, Croatia and Madrid were two locations I was told before the season they were headed. They were just in Croatia, but I don't know if Madrid is their next location or it's where they're headed for the final rose ceremony. Hometown dates are already coming up next week (yes, we're almost already down to the final four), so Madrid is either happening as we speak or its their final destination.
One other interesting note to pass along from last week was ABC released their summer schedule of TV shows announcing that "Bachelor Pad 3" would start Monday, July 23rd. I'm assuming that means Emily's finale will air the previous Monday on July 16th. Well that means there's only 10 Mondays from the time her show premieres (May 14th) until the finale airs (July 16th). Knowing that, I can't imagine the "Men Tell All" will have it's own week again, since that would put Emily's season at only 9 episodes. Looks like they will have put the "Men Tell All" on the Sunday night before the finale like they did last season for Ashley. The numbers just don't add up to this being a 9 episode season. Here's what we're at now:
Episode 1: Meet and Greet (Charlotte)
Episode 2: Charlotte
Episode 3: Charlotte
Episode 4: Bermuda
Episode 5: England
Episode 6: Croatia
Episode 7: Either Croatia, Madrid, or yet-to-be-identified location
Episode 8: Hometowns (4 to 3)
Episode 9: Overnights (3 to 2) Either Madrid or yet-to-be-identified location
Episode 10: Finale (2 to 1) Either Madrid or yet-to-be-identified location
So expect the "Men Tell All" to be moved to a Sunday again this season since 9 episodes doesn't make sense whatsoever.
See you tonight for the live video blog at 9PM EST/6PM PST. If you still want to send in a "Reader Email," or have a question for "Dr. Reality Steve," send your emails to: steve@realitysteve.com. To follow me on Twitter, it's: www.twitter.com/RealitySteve. Or join my Reality Steve Facebook Fan Page. Talk to you tonight.