With that out of the way, lets get you caught up on all things Desiree. There's a lot to get to since I haven't written in two weeks, and I've been holding on to some stuff for 3-4 weeks. First let me introduce you to four more contestants appearing on Desiree's season. These guys have been added to the Desiree's Guys link at the top of the page, bringing the total to 19. That's tied for the most I've ever announced before the cast bios were posted, tying it with Ashley's season.
___________________________________________________
16. Mike Tenerelli: 30, Chicago, IL. Goes by "Mikey." Owner of CrossFit Alpha Dog (FB page) in Lombard, IL. Used to work for his father's Plumbing Company back in 09′. Is the last unidentified guy in the from the red team on the dodgeball date.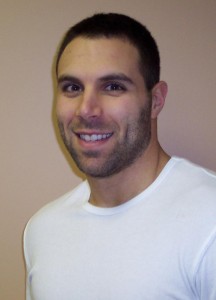 ___________________________________________________
17. Dan Cox: Las Vegas, Nevada. Director of National Accounts, Bruvado Imports. Originally from Northern California.
LinkedIn – Dan Cox
Twitter – Bruvado Imports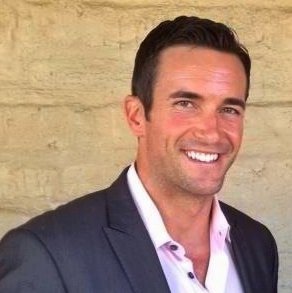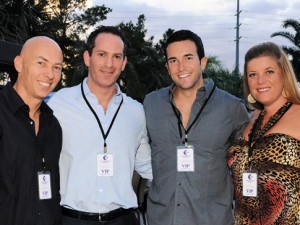 ___________________________________________________
18. Drew Kenney: Scottsdale, AZ. Marketing Coordinator for the Van Tuyl Auto group. He's also a Ford model. B.S. in Business Administration from Arizona St. University 2011. He's the one unidentified member of the blue dodgeball team. Dude, would it be asking too much to pull up your pants a little more in pic #4? Thanks pal. And in that 5th picture, you know it's ok to have a burger once in a while, right? Plenty more pictures on Google of him. Have at it.
Twitter – Drew Kenney
LinkedIn – Drew Kenney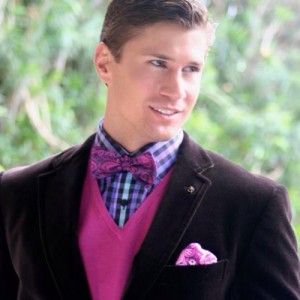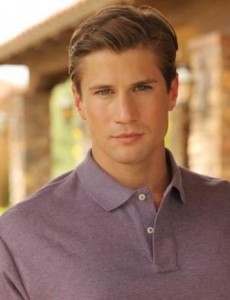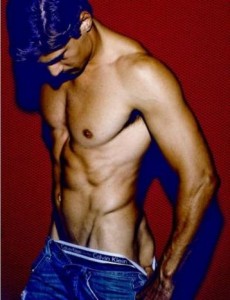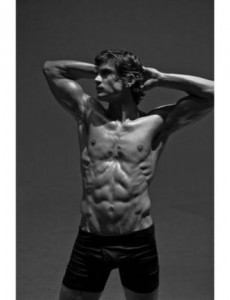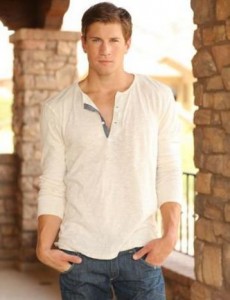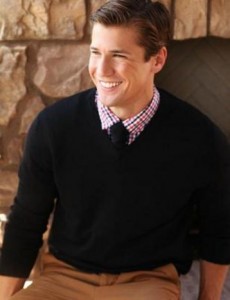 ___________________________________________________
19. Will Smith: He's from Chicago, he's of African-American descent, and I believe he's employed by Chase Bank. I don't have any pictures of him yet since I really haven't looked. He doesn't make it very far anyway, so unfortunately, he's not all that important to me. And yes, because of his name, the guys in the house referred to him as the "Fresh Prince."
___________________________________________________
As I tweeted yesterday, there is some drama on the first night that happens regarding one of Desiree's guys. So apparently, one of the guys who shows up used to date Desiree's roommate. Once Desiree sees the guy, she realizes he looks familiar and keeps asking him if he remembers her. He doesn't. So all night Desiree is telling this guy she knows him, he used to date/hook up with her roommate, and this guy is completely clueless and says he doesn't remember Desiree at all. Probably not a good thing to tell her that since this dude doesn't get a rose at the first ceremony and his sent home. And this guy is not one of the 19 guys already accounted for, so I guess I now have 20 of Desiree's 25 guys. And of the 5 guys I don't know about yet, none of them last past the second episode, so needless to say, I'm not in a rush to find out who they are. If they're not a big deal to this season, they're not a big deal to me. As for the guy who doesn't remember Desiree even though he dated her roommate, man, that sucks. I think it's safe to say if I ran into any of my ex's former roommates, maybe I wouldn't necessarily remember each of their names, but I certainly would acknowledge the fact I've met them before. This guy did neither. I think that'll be hilarious watching this play out. Apparently Desiree isn't as big of a deal as she thinks she is ha ha.
A couple other quick notes from night one:
-Diogo and Dr. Larry are both eliminated on the first night. Hey, sounds like it could be a sitcom. "All new next week on 'Diogo and Dr. Larry,' the guys try and crack the case of the missing boyfriend whose ex has been murdered."
-Remember when Desiree exited the limo on Sean's season and took him over to the fountain behind them so they could throw a coin in and make a wish? One of her guys does that this season as well, but wants to reverse the curse since Sean didn't choose Desiree, so he takes a coin out of the fountain or something to that effect.
When I last posted, I'd told you that Lesley Murphy was flown to Portugal to meet with Desiree on her journey. Well come to find out, not only did Lesley go to Portugal, but so did Catherine and Jackie Parr. Now that makes more sense to me than just Lesley going. My guess is all three girls are there to just give Desiree support and have a girl chat. I have no idea if they met the guys or not, but I was told that all three of them went to Portugal to see her. Once I was told this, a quick view of their Twitter and Instagram pages right around that time pretty much gave it away as well. Ahhhh, gotta love social media. It's basically impossible nowadays to not have bits and pieces of this show spoiled by something someone tweets or a picture someone posts on Instagram.
Also in my last column, I said there were 11 guys on the Mr. America group date in New Jersey, and I'd given you nine of them along with what each of them did during the talent portion of the contest. Except for Zack Kalter, but you'll get that in a second. When this date took place, as it was happening, I was live tweeting that day telling you what was going on, who the judges were, and who one 1st, 2nd, and 3rd place. I received these pictures from that night, along with who was who, and what each guy did on their talent portion. Here are the two pictures I received, along with identifying each guy. I know, it's kinda hard considering the light is shining quite bright on them and these guys all look alike standing next to each other. However, this is the correct identification of each of them.
(Starting from the far end): Kasey Stewart (being covered up by Chris Harrison), Drew Kenney, Zack Kalter, Mike Garofola, Mikey Tenerelli, Brooks Forester, Chris Siegfried, Ben Scott, Zak Waddell, Juan Pablo Galavis, Bryden Vukasin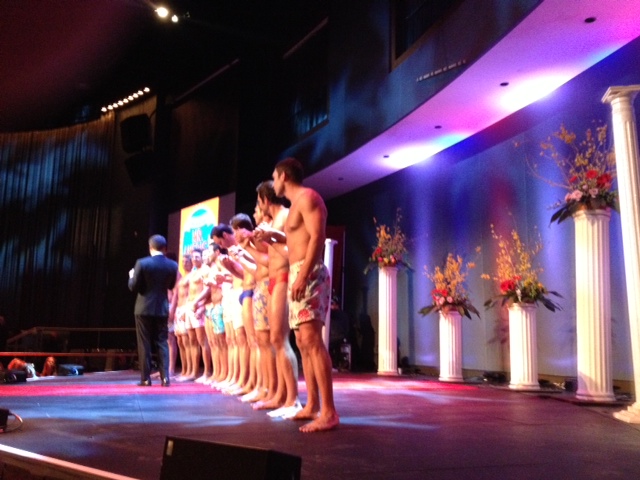 (Starting from the end closest to us): Bryden Vukasin, Zak Waddell, Mike Garofola, Chris Siegfried, Mikey Tenerelli, Ben Scott, Zack Kalter, Drew Kenney, Juan Pablo Galavis, Brooks Forester (being covered up by Kasey & standing next to Juan Pablo in the red speedo), Kasey Stewart (receiving his first place sash)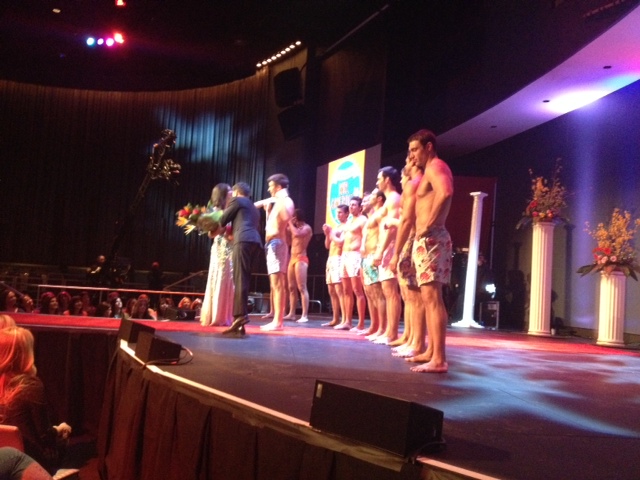 So now that you know Mikey and Drew were the 10th and 11th guys on the group date, here's the full list of what everyone did for the talent portion (so you don't have to click back to the last post):
Kasey: He did a tap dancing act. Didn't take it too seriously since he didn't know how, but it was apparently fairly entertaining. Must've been since he won it.
Drew: Read a scene from Romeo & Juliet.
Bryden: Strip tease.
Chris: He came out in women's heels, and hula hooped around his arms and waist.
Mike G.: He got the crowd fired up and sang "Fight for Your Right To Party" by the Beastie Boys.
Brooks: He played the ukuele to a song he made up. At the end of the song, he smashed his ukulele on the ground.
Mikey: Did a Michael Jackson impersonation dancing with a hat white gloves on. Also stripped and did one-armed pushups.
Ben: He pulled a Frank the Tank from "Old School" and did a rhythmic gymnastics routine using the ribbon and everything. Good stuff.
Zack W.: He played the guitar and sang.
Zack K.: He roller skated on stage.
Juan Pablo: Played the mini drums.
Another note from the last post in regards to Bryden. When I announced him as a contestant two weeks ago, it was because I was told he was already home. Bryden eliminated himself early in the week in Germany before the rose ceremony because from what I was told "just wasn't feeling it." Hmmmm, interesting. I guess that could be the reason. Or maybe the fact that Becky Weidow is waiting for him at home. She posted a picture of them kissing on her Instagram account just days before he left for filming. Really? So she acknowledges the fact that she knew he was leaving to go on the "Bachelorette" by saying "I'll be missing you," under her Instagram picture of them kissing, then ever since he's been back, she's posted numerous pictures of them together. You check all those pics out on her Instagram account (djbeckyfresh), but I'd do it quickly because I'm guessing her account will be turned to private the second she finds out what I just wrote. So, I guess Brian Jarosinski and Bryden Vukasin will be competing for biggest douchelord of the season. Close race at this point. Do we go with Brian, who apparently never even told the girl he was dating back home that he was going on the "Bachelorette" and she didn't find out he was on it until she was alerted about my column, or Bryden, who knowingly was hooking up with what seems like his girlfriend right before leaving for the show, she KNOWS he's leaving for the show, and doesn't seem to care? I say tie for last. I find it funny when people make a mockery of this show. Makes my job that much easier.
As for where we stand now, the hometown dates have ended, and the rose ceremony was last night in LA. I don't know who was eliminated yet, but I have my guess. From everything I've been told, Desiree has been smitten by Brooks from the beginning and that's the guy she's gonna choose. We're two weeks away from finding out if that happens. Could be true, could just be hearsay. Last season towards the end, I was told AshLee was going to be Sean's pick, so Brooks could end up being wrong. But I'm just telling you that's what I've been told, which is why I tweeted that Desiree's pick won't be a surprise to anyone based on what I'm hearing. Apparently it's been Brooks for a while now. That'd be great if not only did I spoil the winner again this season, but that I spoil it before she even picks the guy. Those are some damn good sources if she ends up engaged to Brooks. Now just because they might get engaged doesn't necessarily mean these two are getting married. From everything I'm hearing, Brooks Forester is not ready to be married anytime soon. Just sayin'.
Also, I had reported that I was told that there was a "90% chance" that they'd be going to Paris this season. Well, the odds were not in my favor this time. they are not headed to Paris for the overnight dates and final rose ceremony this season. Production is leaving today and they're headed to the Caribbean. I don't have the exact location yet, but they are definitely going tropical again this season. They've been to quite a few places in the Caribbean already in past seasons, so it'll be interesting to see if they recycle a place they've already been to, or head somewhere else.
As for your final four, they are:
Brooks Forester: 28, Salt Lake City, Utah.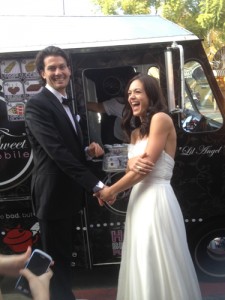 Zak Waddell: 31, San Antonio, TX.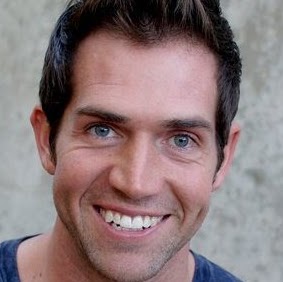 Drew Kenney: Scottsdale, AZ.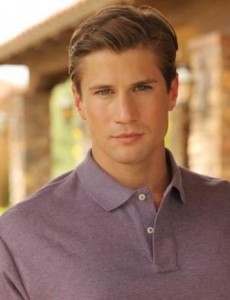 Chris Siegfried: 27, Seattle, Washington.