Episode 8: (Airing Feb. 22nd) Hometowns (4 to 3)
The day after the rose ceremony in Indiana, I spoiled the final the four on Twitter:
(SPOILER): Your final 4 are: Lauren Bushnell, Amanda Stanton, JoJo Fletcher and…Caila Quinn. Becca was eliminated last night.

— RealitySteve (@RealitySteve) October 27, 2015
Amanda Stanton (Orange County, CA)(Filmed Wednesday, Oct. 28th)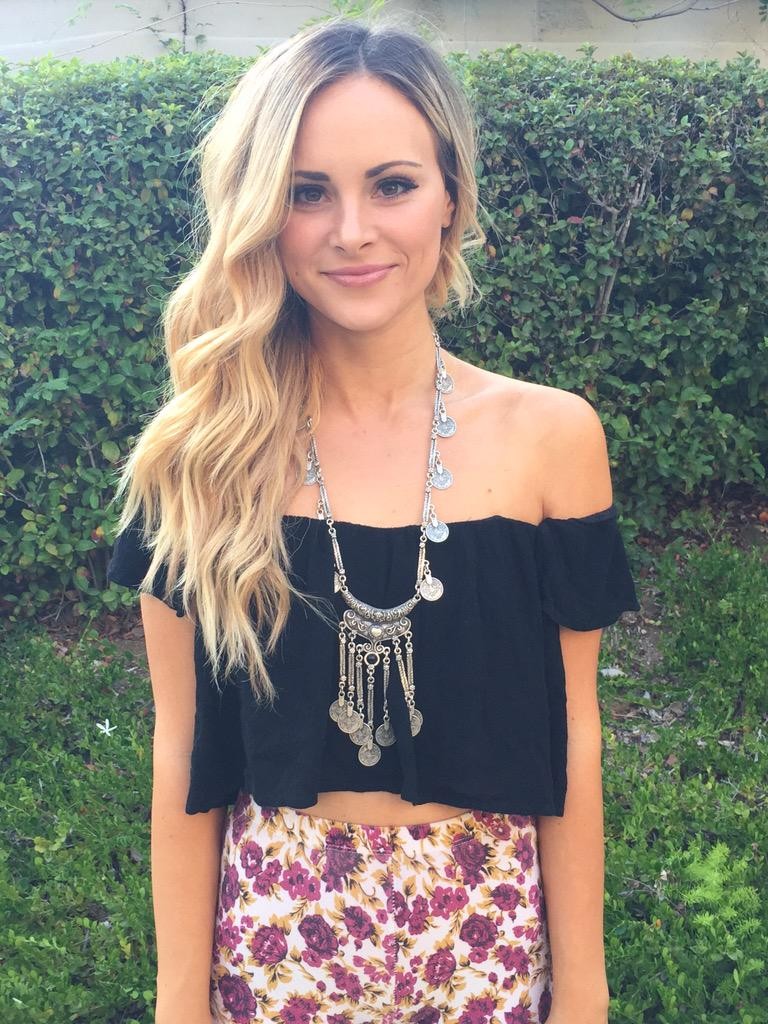 (SPOILER): Don't have any pics but Amanda's was filmed at Treasure Island private beach in Laguna Beach, CA. And yes, Ben met her daughters

— RealitySteve (@RealitySteve) October 29, 2015
Caila Quinn (Hudson, Ohio)(Filmed Friday, Oct. 30th)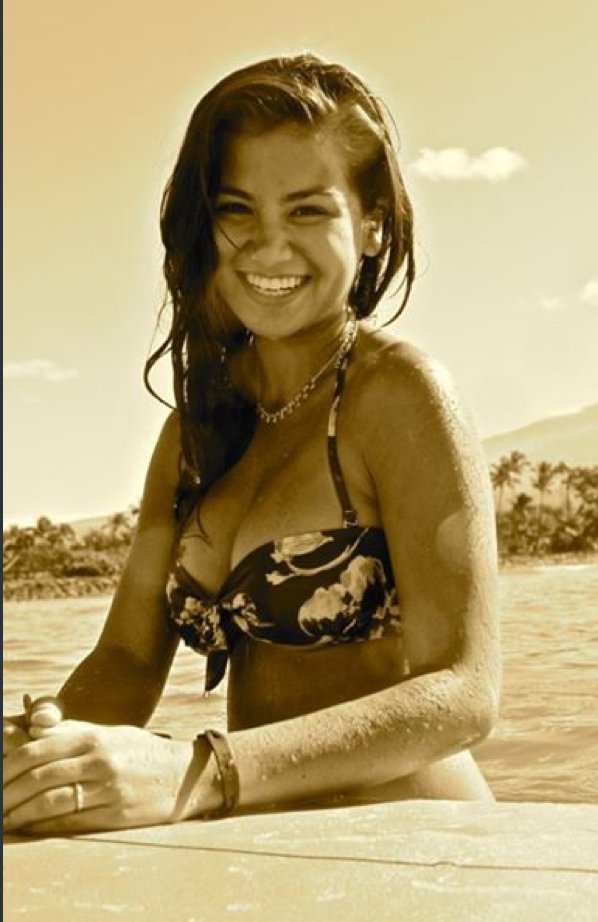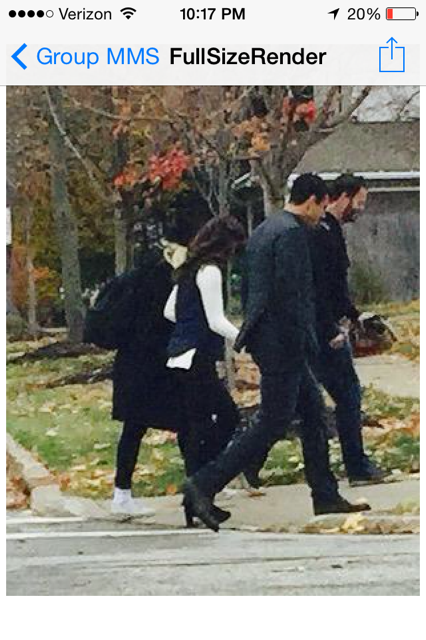 She also filmed a portion at her high school, Western Reserve Academy:
Caila's hometown filmed a portion today at her high school, Western Reserve Academy (@WRApioneers) in Hudson, OH.

— RealitySteve (@RealitySteve) October 30, 2015
JoJo Fletcher (Dallas, TX)(Filmed Sunday, Nov. 1st)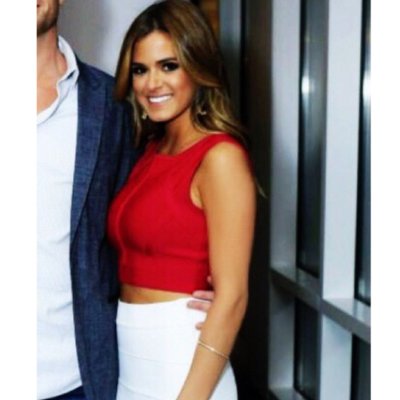 Lauren Bushnell (Portland, Oregon)(Filmed Tuesday, Nov. 3rd)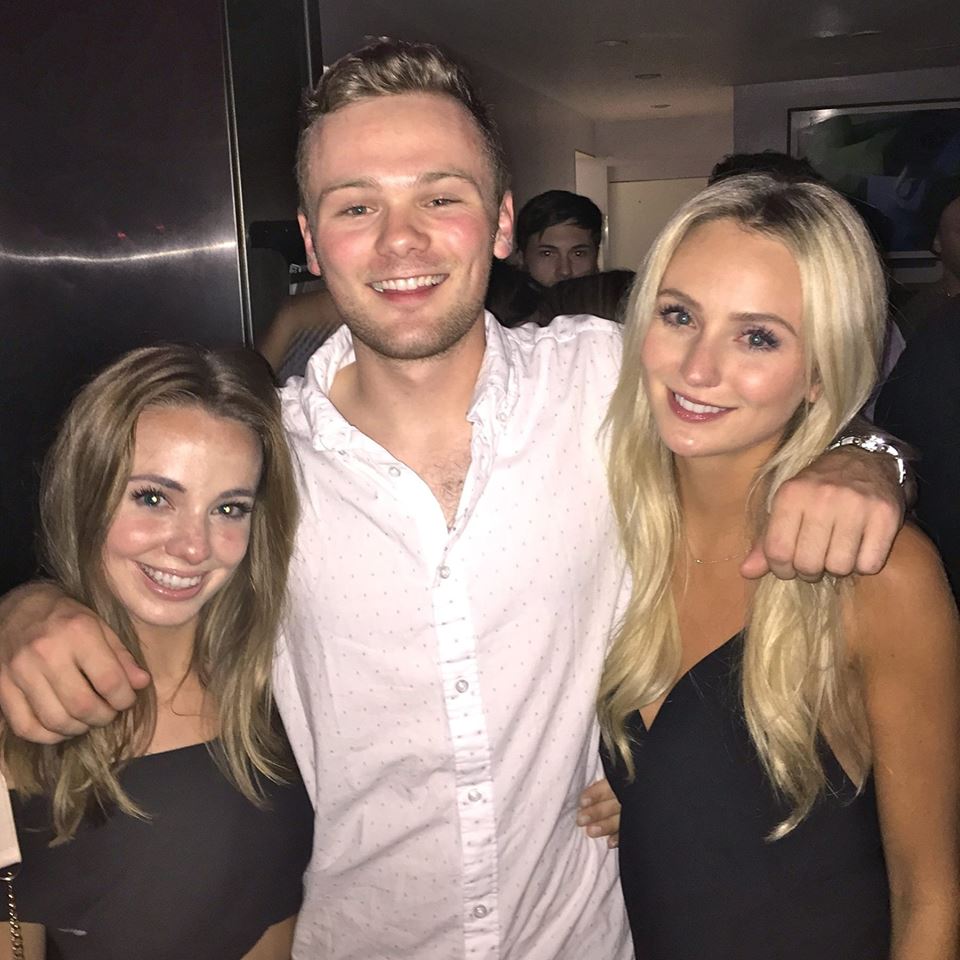 Walking around "Food Truck Sq" in Portland & came across @abc The Bachelor. I think, idk I was told. pic.twitter.com/KveuaImxPe

— Rogelio E. Chanes V. (@RogerChanes) November 3, 2015
Rose Ceremony Elimination: Amanda Stanton. I confirmed the final 3 the day after the this rose ceremony.
________________________________________________________________
Episode 9: (Airing Feb. 29th) Overnight Dates, Jamaica
The resort they stayed at in Jamaica was the Sandals Royal Plantation. Caila's overnight was spoiled on Twitter with a few pictures of them at dinner, then watching fireworks from water in their suits, but those have since been deleted.
As is the case every season, there will be speculation regarding sex. Same thing I get asked every season, "Does the lead really sleep with all three girls in a row like that?" The answer: Every season is different. Some have had sex with one, some have had sex with two, some have had it with all three. But that's usually not found out til well after the fact. Sometimes years after the season is over. What I can tell you is Ben had overnight dates with all three girls and then eliminated one at the rose ceremony.
Rose Ceremony Elimination: Caila Quinn.
________________________________________________________________
Episode 10: (Airing March 7th) Women Tell All
Episode 11: (Airing March 14th) Finale, Jamaica (JoJo vs Lauren B.)
I thought back on Oct. 28th when I gave my predictions of how I thought it'd play out before hometowns started, I thought Caila would be in the #2 spot and Jojo would finish 3rd. But the latest I'm hearing is that it's shocking Caila even made it as far as she did, so I guess her getting eliminated at #3 makes more sense now. With Lauren and JoJo in the finals, I think we have two girls that will both be well liked by the audience from what I can tell. So did what I hear a month ago about Ben & Lauren, and how he was basically all into Lauren from about halfway through filming, end up being right? Yep.
Ben is engaged to Lauren.
Now, here we are in the same spot we are every season. I report to you from my sources what the ending of the show is. It's your choice to believe it or not. My vindication doesn't come until March 14th since there are plenty of people out there who will doubt it, especially after being wrong for a month last season. That's fine. So if you ask, "Well, how confident are you that this is correct," you're going to get the same answer all season. And that answer is, "How do I even answer that? I wouldn't print it if I didn't believe it to be true." Yes, I believe Kaitlyn was single based on the information I had. It was wrong. But I also believed many other times the endings I gave you that were right (Sean and Catherine, Chris and Whitney, Ben and Courtney, Andi and Josh, Emily and Jef, etc). So all I can do is tell you that what I posted I absolutely believe to be true. I checked with sources, did a few things different this season, and I feel comfortable enough to run with it today. I can tell you I'm 100% certain, 1000% certain, or even a 1000000% certain – it won't matter. So I'll just leave it exactly how I posted it. Ben and Lauren are engaged, and that's that.
Now for the next 3 1/2 months until the finale, all sorts of rumor and innuendo will no doubt surface. People will say they heard this, or people will say they heard this girl was traveling this particular weekend and so was Ben so obviously they must be together. It happens every season, and pretty much every season, it ends up being nothing. The tabloids aren't tabloids unless they create stories that aren't there. Some of these women will get crucified in the rag mags once the season starts airing because, well, that's what being on this show does. All the while it can't and won't change the fact of what happened on the filming of the finale in Jamaica last Wednesday the 18th. So keep that in mind once things start getting crazy in the tabloid world once the show starts up. It's the same thing every season, yet every season, people start freaking out and running to me with all their ridiculous conspiracy theories.
As for the "Bachelorette," there is plenty of time before that's decided. But here are the facts: This show has stuck to a pretty strict guideline when choosing the "Bachelorette." There's been 11 "Bachelorette" seasons, and in all 11, the "Bachelorette" was a girl who finished in the top 4 of the "Bachelor" season they were on. They've never chosen someone outside the franchise, and never chosen someone outside of the final 4 for that lead role. So when I'm undoubtedly asked over the next few months, "Well, what about Becca? Or Emily? Or Lauren H? Or Olivia?" The answer is gonna be the same. Could they choose one of them? Sure. They could choose anyone they want. Will they? 11 for 11 seasons says they won't. This show is a creature of habit. For the last 6 seasons the "Bachelorette" has begun filming the very week that the "Bachelor" finale aired and they haven't strayed from that.
And that is the reason that the final 2 girl has never been chosen as the "Bachelorette" (outside of Trista but that was 12 years and 11 seasons ago. Different time and different schedule now). It's unrealistic to have the final 2 girl come out on stage for the ATFR, act all sad and distraught and ask questions about why she was dumped, only to turn around later in the same hour and announce her as the "Bachelorette." Would make bringing her out earlier in the show pointless and all an act. And you don't think we've had contestants who finished 2nd who could've been "Bachelorettes?" Tenley, Clare, Becca, Lindsay, Lindzi, Chantal to name a few. They could've, being in that final 2 spot, yet not-so-coincidentally, the show never changed their filming schedule to make them the lead. Again, could it be done? Sure. Will it? I have no reason to believe it will based on their track record. So this definitely doesn't help JoJo's case. If they decide to change their filming schedule it's certainly possible, but they haven't in the last 6 years, so why would they now?
The "Bachelorette" coming from the #3 or #4 spot definitely has always made the most sense because they appear at the WTA, and basically get an extra week of buildup to get America behind them. There's no "push," so to speak, for the #2 girl because the "Bachelorette" announcement is almost always made on the "Bachelor" finale and production starts just days later. The #2 girl has no time for America to get behind her since, to the masses, they won't know until the night of March 14th who got dumped in the end. So unless filming for the "Bachelorette" schedule has changed, and I have no reason to believe it has, that leaves Caila and Amanda as our two options. That being said, I have no idea who they are choosing because both of those girls have marks against them right now.
Caila being the youngest who'd they'd ever have in that role, and the fact that her personality will no doubt grate on viewers this season. There will be plenty that love her, but I also think plenty will think she's completely fake and trying way too hard to promote herself and her career. A lot will depend on the edit she gets. With Amanda, you have a 25 year old single mom who is the mother of 3 1/2 and 1 1/2 yr old daughters. I mean, they have done the single mother thing before with Emily, so it's not unprecedented. I just don't know if they wanna go that route again. Not to mention it's bad enough when single mothers appear on this show in the first place since that doesn't sit well with a lot of viewers, now to go through it again and leave your daughters? Granted, Amanda is an adult and can make her own decisions and do whatever she wants, but there will already be a built-in anti-fan base who you know are calling her out for being a bad mom, and who would leave their children for this silly show, blah blah blah. Not saying I agree with that, just saying you know there are those out there already with that opinion of her.
But hey, we've got 3 1/2 months to sort this over. No decision has been made yet, so we'll see how it all plays out. Once the show starts airing and the women become more "real" on screen, they'll take all factors into account. But the ones I can't get out of my head are the fact the #2 girl never gets the lead gig, and the lead is always someone from the top 4. So let the speculation begin. If you're forcing me to guess right now, and the only choices are Caila and Amanda (which seems to be the case), I think they'd go with Amanda over Caila based on everything I've been hearing.
Heading to NY tomorrow morning for Thanksgiving weekend. Hope you all have a great day and I'll talk to you next week.
Send all links and emails to: steve@realitysteve.com. To follow me on Twitter, it's: www.twitter.com/RealitySteve. Instagram name is "RealitySteve," or join my Reality Steve Facebook Fan Page.