I'd say I have a very interesting job. One that has definitely become a little more public in the last few years. When I set out to do spoilers, or actually, when I released my first spoiler back in 2009 for Jason's season, I had no idea what would happen after that. Never thought I'd never get another spoiler. Just figured I got lucky. Someone who knew something about the Jason/Molly/Melissa ending contacted me knowing I wrote about the show for fun. But once that season ended, I didn't really know what was next. Remember, that was all before Twitter, Instagram, and Facebook really took off. But ever since then, obviously I've been able to spoil this show for the last 7 years with regularity. But somewhere along the way, YOU became spoiled. Not spoiled as in "Reality Steve gives us the spoilers," but more so in that by me spoiling so many things as often as I do and as frequently when I do, when something DOESN'T get spoiled immediately, all hell kinda breaks loose and I hear about it. I get it. That's the society we live in today. Everyone has to know everything, and everyone has to form an opinion 5 seconds after something happens. Which has made this season of the "Bachelor" interesting for me.
I've been saying all season that I was gonna do things a little differently this season. Basically, I was gonna release my spoilers as stuff got out on social media – if it did. Unfortunately, there's literally been two pictures that have gotten out publicly since episode 6 when they were in St. Thomas. A group date where 6 girls were seen on a catamaran with Nick, and Raven's hometown date last Tuesday in Hoxie, Ark. In case you forgot, these are what were posted: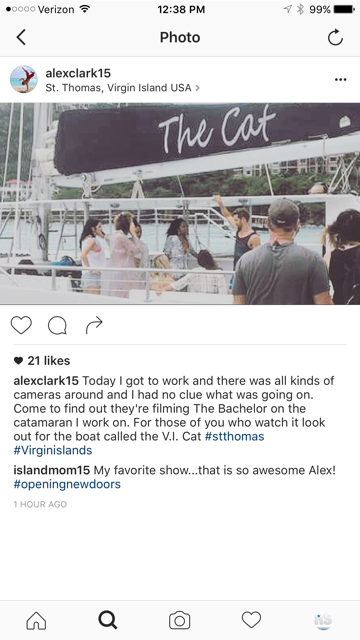 @RealitySteve Nick on Hoxie, Ark., hometown date tonight pic.twitter.com/KyqQPYXD9W

— Jen F (@newspapergal) November 2, 2016
That's it. Nothing else. Oh sure, there was some pictures from last Friday night's rose ceremony at the William Vale Hotel, but that was just cameras and crew. The girls weren't in any of the pictures. So basically there are two dates unaccounted for in St. Thomas, all three dates unaccounted for in the Bahamas for episode 7, and three hometowns dates where no pictures got out of anything. Do I have those answers? Yeah. So I get it. That's a lot of stuff that hasn't been revealed. But it's all stuff you're going to get. If I told you who the final 6 were that made it to the Bahamas back when it happened, or if I tell you it next week, as long as you eventually get it isn't that all that should matter? Based off reaction from a certain percentage, apparently it doesn't. And by no means am I saying all of you, because it certainly isn't that. But an email I received last night typifies what I'm talking about. In a nutshell, this person told me they're no longer going to read my site because they thought I held on to spoilers too long. My response to their paragraph email? "Ok." What am I supposed to say to something like that? There's no point to get into a discussion with someone who's basically just impatient. If they don't want to read my site anymore because they can't maybe wait an extra week or two, that's fine. I will be fine and so will they. I'm also guessing they will read this site again. Just a hunch.
People seem to lose grasp of how many spoilers there are in a given season. Yes, some are bigger than others, but they're still spoilers. Because I haven't released anything in a couple weeks has sparked this "You don't know anything, you're just biding time" sentiment, and that couldn't be further from the truth. How about the flip side of that question? What about all the stuff I HAVE released this season that you can't get anywhere else? I'm not talking about social media stuff. Anybody can use their two eyeballs to find that. I'm talking about stuff I exclusively released? There's been plenty. I could bore you and list right now everything you had no clue about this season that you've seem to forgotten was exclusively spoiled, but I'm not going to. Not to mention everything I've spoiled in the last 7 years. My point being is just because I have a mini break or hiatus of not releasing something is no need to panic. Like I said, people have become spoiled to being spoiled. Maybe that's my fault. Don't know. All I know I'm going to continue to do what I do, I will have all your spoilers for you eventually, and spoil what I can when I can. Like today. But can we all take a deep breath and not think the world is ending, or I don't have spoilers, or I'm low on information, or my sources are drying up because I don't spoil anything major in the last 2 weeks? I'm sure a lot of this will fall on deaf ears and people will still complain once next season rolls around, but I just say think before you tweet or email me in regards to spoilers.
Filming right now is in the middle of the overnight dates. Rose ceremony going from 3 down to 2 is either tomorrow or Saturday, depending on when they started shooting in Finland. But lets backtrack a tad and finally tell you who made the final 4. I've been tweeted at ever since Monday I believe, along with being sent an article from some website that the final 4 was already spoiled. Let me tell you, it's been awfully hard not to laugh out loud at that report the last few days. I've loved it when people have tweeted and emailed saying, "We already know the final 4! It was spoiled already by so-and-so." Warms the cockles of my heart I tell ya'. I feel I say this every season, and I will say it again. I absolutely do not care what anyone else says in regards to the spoilers of this show. I report what my sources tell me. Always have, and always will. You know this. So when I've been reading for three days that Whitney and Kristina are being reported as the other 2 girls in the final 4, it cracks me up. No, they're not. Not sure where, why, and how that was reported and what they're basing it off of, but it couldn't be more wrong. So yeah, I don't bother with stuff like that. Especially when it's dead wrong. I'm sorry to those of you who were led to believe that over the last few days. Lesson learned I guess.
So you know that Raven Gates and Rachel Lindsay are two of your final 4. These two women (date their hometown was filmed):
______________________________________________________________
Rachel Lindsay 31, Dallas, Texas (Filmed Sunday, Oct. 30th)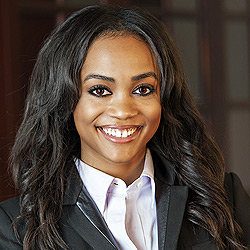 ______________________________________________________________
Raven Gates 25, Hoxie, Arkansas (Filmed Tuesday, Nov. 1st)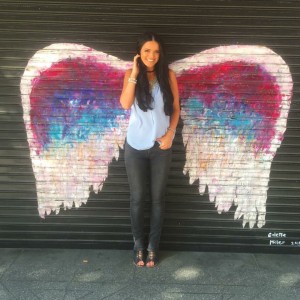 ______________________________________________________________
As mentioned earlier this week, the other two hometown dates were on the front end and the back end of those. Both girls have been added to the Nick's Girls page, bringing the total to 19 of the 30. Here they are:
Corinne Olympios 24, Fort Lauderdale, Florida (Filmed Sat. Oct. 29th)
Wannabe model. Has a Model Mayhem page, which basically screams "I'm not a real model." Her Facebook has more racy pictures if you need em'.
Facebook – Corinne Olympios
Twitter – @CorinneOlympios (hasn't used it in 4 years)
Instagram – colympios
LinkedIn – Corinne Olympios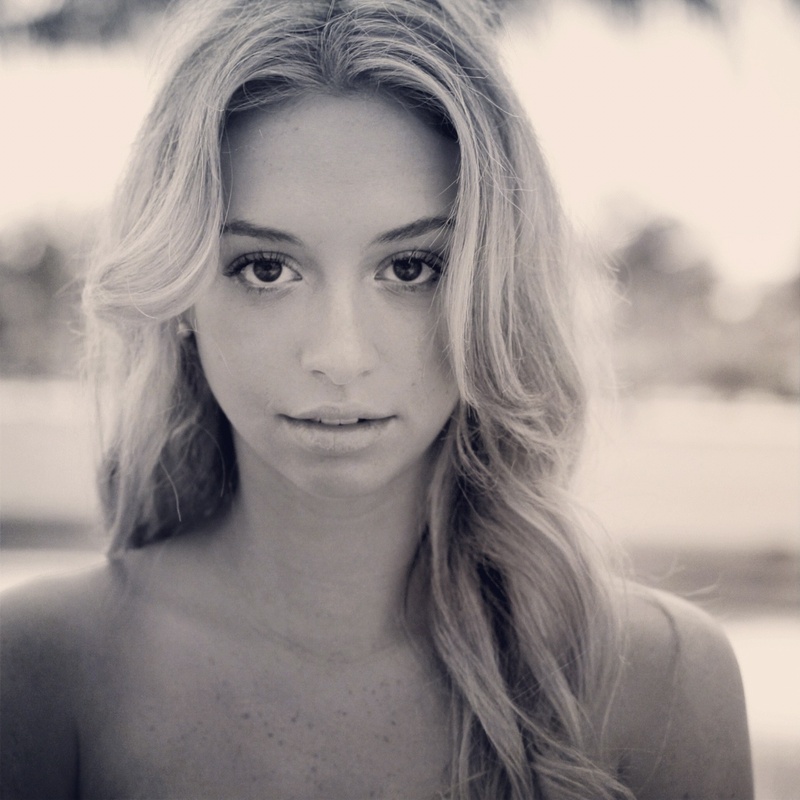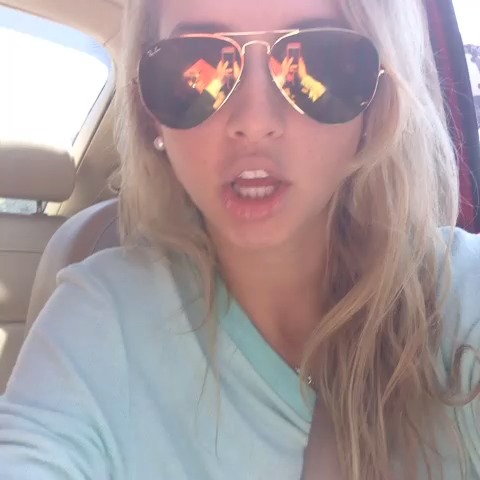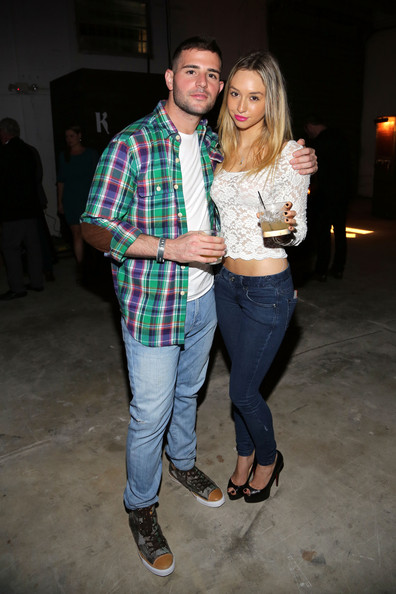 She is the only blonde that was on the Backstreet Boys group date. This picture courtesy of E! Online: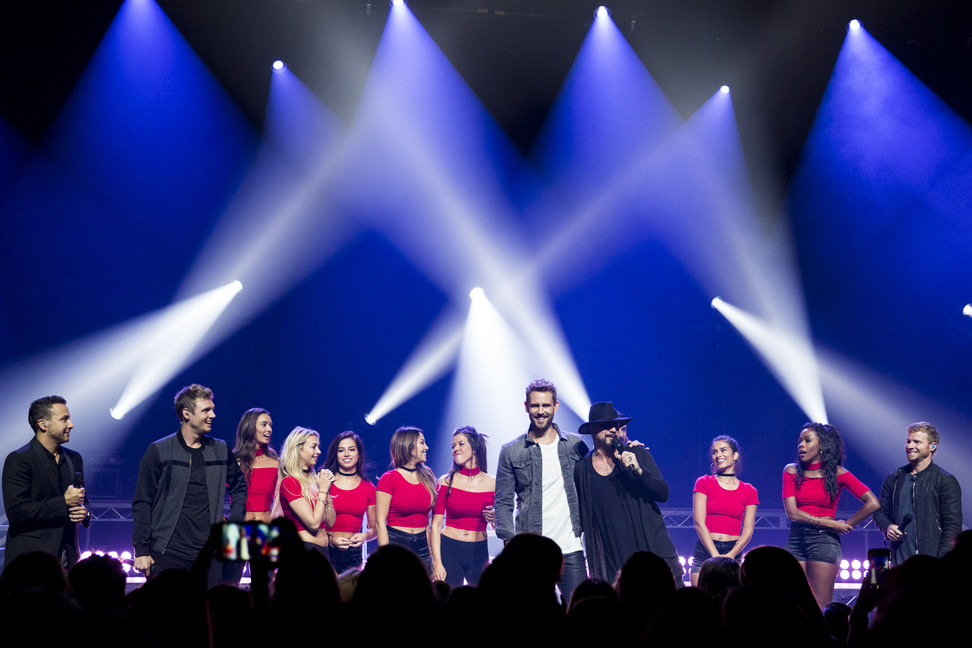 ______________________________________________________________
Vanessa Grimaldi 29, Montreal, Canada. (Filmed Thursday, Nov. 3rd) UPDATE: First reported as Vanessa Pietropaolo, which is incorrect.
She's Italian and a Special Education teacher in Montreal, and has also done some small acting based on a small IMDB page. Appeared on YouTube GameLoft podcasts 5 years ago, which are below. Not a whole hell of a lot out there on the internet about her, but now you finally have your answer to, "Who was that Vanessa girl with Nick on a 1-on-1 earlier in the season?" Well there you go.
Twitter – @VanessaGrimaldi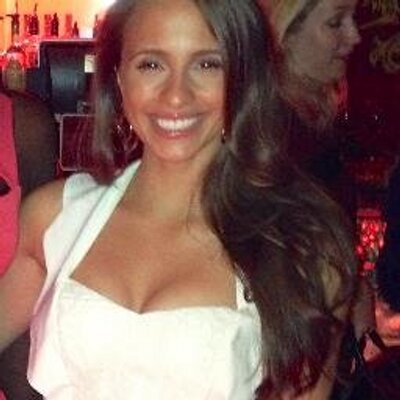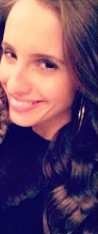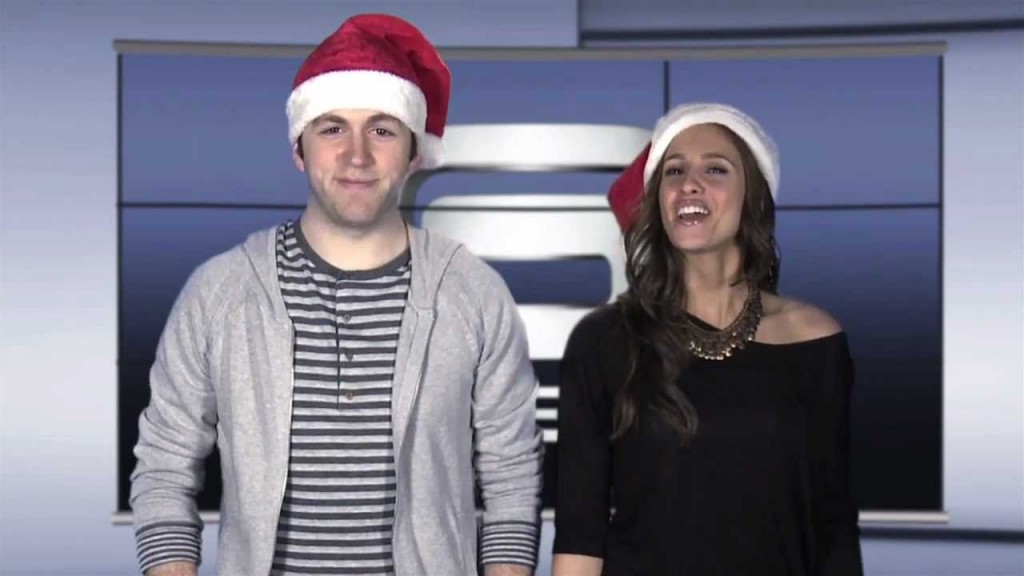 ______________________________________________________________
The final 4 rose ceremony as we know happened last Friday night in NY at the William Vale hotel. I think I have a good idea of who went home, but I'll hold off on that for now because I'm not 100% certain yet. What I can tell you from everything I'm hearing so far is this: Vanessa is going to win. I told you midway through Ben's season I was hearing it was a done deal with Lauren and that ended up panning out. Told you last season it was basically the JoJo and Jordan show, and that ended up panning out as well. Lets see if this season makes it 3-for-3. But yeah, from what I've been told, Nick is going to pick Vanessa in the end. Can't say I'm the least bit surprised either.
Now, as for this this story In Touch posted yesterday saying 3 of the final 4 girls wanted to leave the show, well, consider the source. I haven't heard that. Yes, Nick is arrogant and a diva. That shouldn't surprise anyone. Hell, he's even admitted he can be an a**hole to people in interviews. So now finally in his 4th go round having a whole show revolve around him, it's certainly not unreasonable to believe in the least bit his ego has inflated a bit more than it already was. But you could also say that for ANY past lead. Of course you feel a sense of entitlement. So basically, In Touch has nothing. Not to mention had their opportunity to give you the final 4, but they never will. Tabloids don't spoil specifics. They just focus on the "gossip" part of the show, so always keep that in mind.
So remember when I gave clues to these two girls last week of "Chicken Parm" and "Survivor" and told you how stupid they were? Here's the answers to those clues:
Chicken Parm – it's my favorite meal at Olive Garden –> Olive Garden is Italian –> Vanessa is Italian.
Survivor – Corinne Kaplan was a contestant on seasons 17 & 26 of "Survivor" –> She has the same first name as our Corinne Olympios.
See? I told you they were stupid. But the clues were never given out so you could guess who the girls were, nor did I say they were. How would you have guessed when I hadn't released them yet? You'd seen Vanessa and Corinne's faces in pictures before, but you had no idea it was them. It was to basically show you I was well aware of these girls weeks ago, but just hadn't released them. I was just holding on to see if anything more got out about them. Corinne's hometown in Fort Lauderdale never got out, and neither did Vanessa's in Toronto (although I was emailed personally that Nick was spotted in the Montreal airport on the morning of Nov. 4th, obviously en route to NY for the rose ceremony later that night). If either one of them would've had pictures show up on social media, I would've immediately told you then who they were at that point since they hadn't been released, something I reiterated in my column leading up to hometown dates. I gave you Rachel's hometown even though no pics came out, because she was already a contestant I'd given you. No pics showed up of Corinne and Vanessa's, so I held on. I'm not sure what's so wrong about that.
Remember, this happens EVERY SEASON. There is always stuff that I absolutely give you right away. And there's stuff that sometimes I just choose to hold on to. I don't know why people get so bothered by that. You're going to get your spoilers. For 7 years there isn't a website out there that has season in and season out consistently given you an episode-by-episode breakdown of everything that happens before you see it. Let everyone else speculate and guess what's happening (inaccurately I might add). I spoil. Big difference. I have never, and will never, guess and/or speculate on a date or elimination. That's just silly. We all know I've been wrong on the ending before. All but Desiree's season was corrected before the finale aired. But in 7 years, I've never been wrong on a final 4. Ever. Good Lord, knowing how antsy people have gotten just this season, could you imagine if I came out and said, "Your final 4 are Rachel, Raven, Whitney, and Kristina," which is obviously wrong? I wouldn't hear the end of it.
So in conclusion, as I say every single season but feel the need to say yet again based on the response I've gotten for the handling of spoilers this season, I will have your spoilers. Have I never NOT had them in 7 years? No. Sometimes you'll get them immediately (sooooo many examples over the last 7 years of this, it'd take pages to list them all), and some I hold on to for various reasons. If you can't accept that then, well, I don't really know what to tell ya'. My job is this site. This is how I earn my living. Whether I spoiled Vanessa and Corinne last week, or whether I did it today, I was still the first site to do so. And I knew that'd be the case last week, which is why I wasn't in any hurry. So just bear with me on things and we'll all get through this together. You can relax now. All is good in spoiler land. I've got plenty of other stuff to give you coming up, from who the final 6 were, who made it St. Thomas, to who's the villain, & much more. With filming ending 7 or 8 days from now, you'll have your spoilers sooner rather than later.
Thanks again for continuing to read.
Send all links and emails to: steve@realitysteve.com. To follow me on Twitter, it's: www.twitter.com/RealitySteve. Instagram name is "RealitySteve," or join my Reality Steve Facebook Fan Page. Talk to you tomorrow.