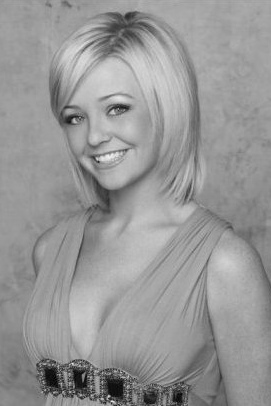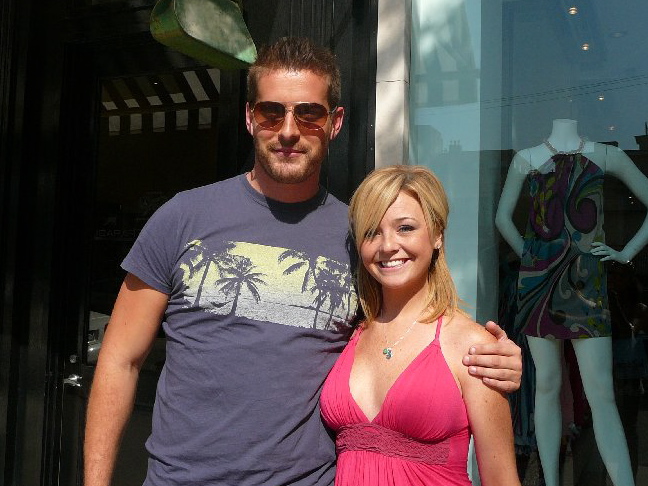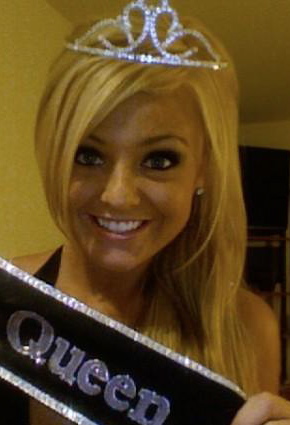 It's finally here, my interview I recorded last week with former bachelorette during Matt Grant's season, Holly Durst. Of course, many of you probably remember her more as the girl who dated Jesse after DeAnna did. Or, you may have heard she was voted "Hollywood Prom Queen 2009", hence the picture in the tiara. I don't really know what that is. We get to the bottom of all that during the course of this 45 minute interview.
Let's make one thing clear: Up until a few weeks ago, I had never had any contact with Holly. Through the wonderful world of Facebook and Twitter, we've been able to keep in touch and I asked her to do an interview. She did not volunteer, and in fact, was reluctant at first to do anything. I'm glad she did.
I think Holly might be a little misunderstood in most circles. It's apparent by reading some comments, and hearing the outrage that she even did the interview that some of you are pinning Holly as a fame whore who just wants to bring Jesse down. Not true. Of course, if I'm gonna have her on to interview, I'm going to ask about the rumors that circulated while these two were dating, and she answers them. You can make your own decision from there. Personally, I thought she was very candid, but in a respectful way. If you've already formed your opinion about Holly, then nothing she says or does will ever be good enough in your mind, which is fine. I found her to be funny, insightful, and definitely feels a little slighted by how she's been portrayed. Since everything began with Jesse, seems like no one has really ever heard her background story and her side of what went on. This is now her chance to tell her side of things. Quite interesting.
In addition, we get to hear numerous other things like how she cast for the "Bachelor", is she still friends with Matt, what's her deal with looking up women's skirts, the friendship she has built up with DeAnna Pappas, and most importantly, the infamous Vegas trip from a couple months ago with former bachelors and bachelorettes, her past relationship with Justin Guarini. My feeling was probably like most of yours regarding her and Justin. I think you'll be surprised to what she has to say. Click the link below to hear the interview. Hope you enjoy it.

Interview with Holly Durst