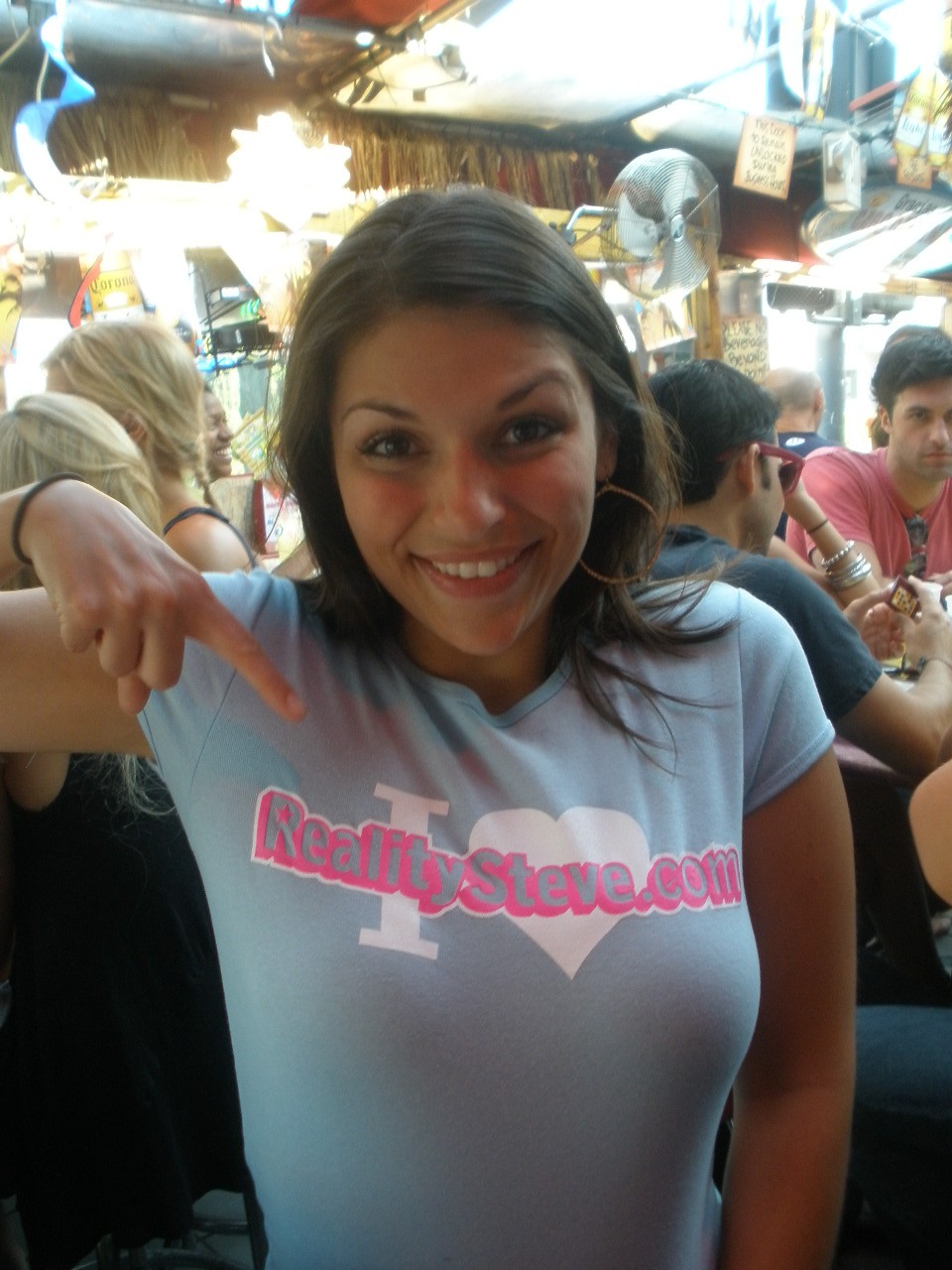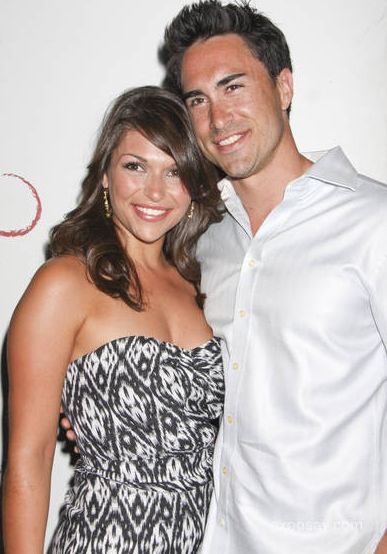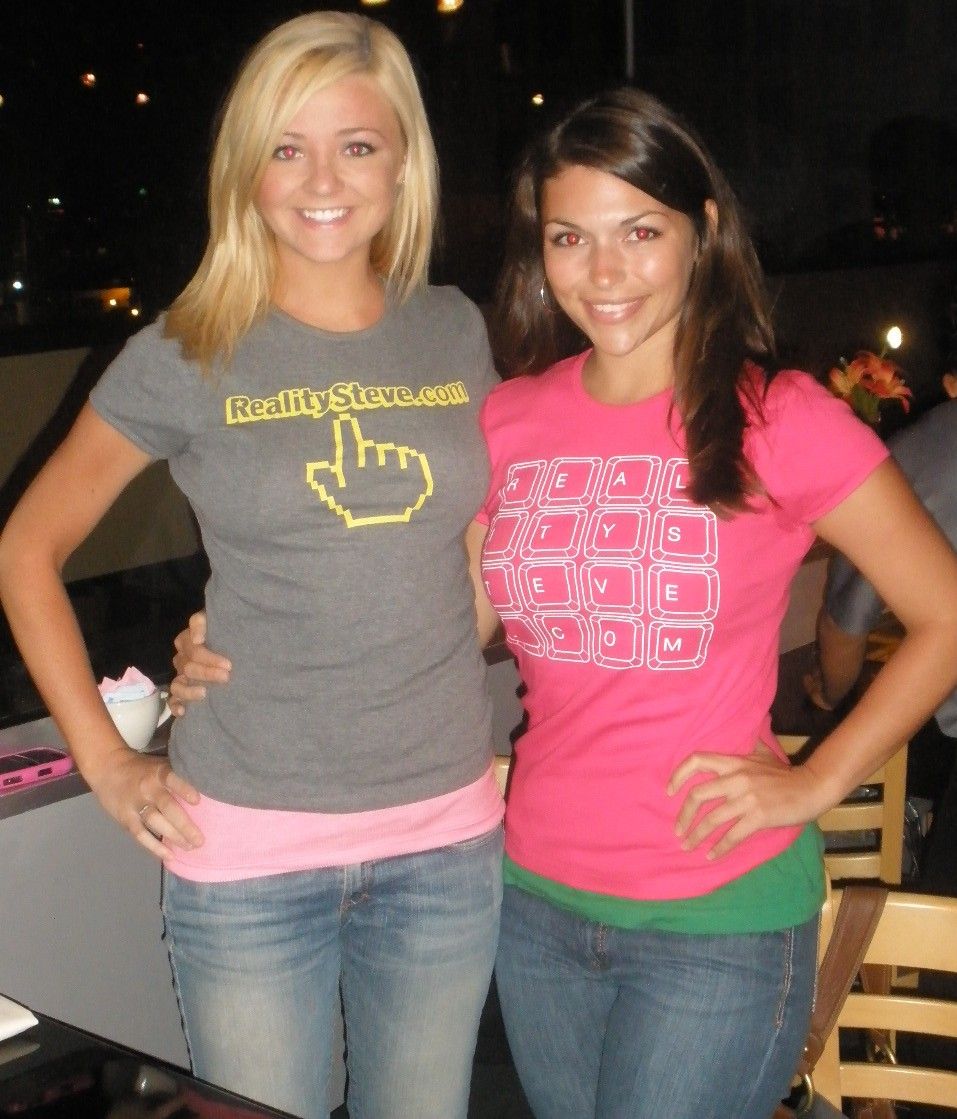 So here is our DeAnna Pappas interview conducted Thursday, June 18th. Because we wanted to have a little fun with it, 30 minutes in to the interview, I surprise DeAnna by bringing in Jeremy from her season. Well, I didn't really bring him in since he was sitting next to me the whole time. We just had him start talking for the first time after I got in a good half hour with DeAnna. Then about five minutes after bringing Jeremy on, we conference in Holly Durst, and the last 45 minutes or so are with the four of us. So I'm warning you now, if you're looking for hard hitting journalism when the four of us are all on together, uhhhhh, forget it. Not even close. It gets pretty juvenile, but, I think you'll enjoy hearing the three of them interact. And I apologize beforehand that Jeremy and I had to share one microphone in the studio, and he sometimes forgets to speak into it, so his voice is a little faint at times.
So here's how it breaks down:
Interview with DeAnna (about the first 30 min): Among other things we talk about are her role on the "Lifetime" show "Get Married", does she have a boyfriend right now, a brief mention of her stint on the "Bachelor" with Brad Womack, how she came to be the "Bachelorette", deciding between her final four of Graham, Jeremy, Jason, and Jesse, including, who was her original final two going to be and why did it change, her role of showing up in New Zealand last season during Jason's "Bachelor", the YouTube video Jesse put out, plus, she answers some tough questions regarding her breakup with Jesse about as well as she could, plus much more.
Jeremy and DeAnna (about the next 5 minutes): These two get about five minutes together while I fiddle around trying to get Holly on the phone. She even tells Jeremy, yet again, why she let him go on the show.
Jeremy, DeAnna, and Holly (about the next 45 minutes): As I mentioned, this is pretty much a gigglefest. Although, we do find out a few things: How many women from the "Bachelor/ette" series has Jeremy made out with? How many men from the series has Holly made out with? (I'm not sure they answered honestly). Holly and DeAnna tell us who is a better kisser, Jeremy or Jesse? Jeremy tells us who's a better kisser, Holly or DeAnna? (See, I told you this gets pretty juvenile). What guys would Holly and DeAnna pick as their final four from Jillians season? What does DeAnna think of Jason falling in love with three different women in a span of six months (DeAnna, Melissa, and Molly)? What tabloid rumor was the funniest one they heard about themselves? Who is President of the Twitter clique? What nicknames have been unilaterally decided for all of us? Yeah, it's all there in a 45 minute screw off session. Entertaining, but completely silly. Hope you all enjoy the interview with DeAnna and friends. It was a good time all around and I thank all three of them for coming on. To listen to the interview, click on this link:
A couple final notes. Some of you made mention of some negative comments being deleted under the Holly Durst interview. Let me clarify what happened. I have no problem if you choose to leave negative comments. Hell, all you have to do is look at the 70 or left about Holly's interview to know that over 3/4 of them are of the negative variety. If I didn't like them, then I'd delete them and I'd only leave the positive ones up. Not gonna happen. You can speak your mind about whatever you want. I don't necessarily agree, but you can voice your opinion. However, two comments were deleted, but they were for reasons I'd rather not get into. Those people know who they are, they know why they were deleted, and I'll just leave it at that. I'm all for expressing opinions, but the minute someone completely crosses over the line and takes it to an extreme that even I can't believe, that's where I have to put an end to it. It's a comment board, people. Calm down. So just know there were two that were deleted for reasons I felt necessary, and that's that.
And lastly, I haven't seen it reported on any of the news sites yet, but according to the "Dallas Morning News" this morning, Melissa Rycroft got engaged over the weekend to boyfriend Tye Strickland. Here's the link to the article. Sounds like they are speculating, and I've yet to hear it from any other site, but just wanted to share:

Melissa May Be Engaged
As always, as questions, comments, feedback, praises, criticisms, feel free to email me at steve@realitysteve.com. Back tomorrow with your "Bachelorette" recap and an update regarding the merchandise store. See you then.