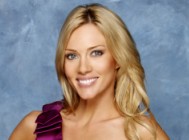 After much anticipation, my interview with Rozlyn Papa has finally happened. Let's just say you better set aside some ample amount of time to be able to listen to this. It's basically two hours long. But honestly, I don't think I would take back any question I asked, nor would I want to dismiss any answer she gave. Yes, a lot of you have heard Rozlyn deny the allegations and the story behind her appearance on the show during the "Women Tell All" and other media she has done. But how many details did you really get? A few minute sit down interview that was edited? This is a two hour raw, unedited, and very open conversation about what happened on the show. I think I asked every question imaginable, and in about three different ways. I wanted to make sure no stone was unturned, and I think we accomplished that. I might've left out some smaller stuff, but just know that in this revealing two hour conversation, among the things we talk about are:
-Why did Rozlyn decide to do the show in the first place?
-All the aspects surrounding her relationship with producer Ryan Callahan
-What did the rest of the girls say to Rozlyn about her relationship with Ryan while she was in the house?
-What is her status now with Ryan?
-Full details surrounding her exit from the show, including the #1 question that's been asked of her departure which was, "Why didn't she react more upset towards Chris if nothing happened?"
-If nothing happened, why was Ryan fired from the show?
-Why hasn't she sued ABC if none of this ever occurred?
-Why hasn't Ryan spoken to anyone publicly to either deny or confirm these allegations?
-Why did she appear on the "Women Tell All" (you might want to pay attention to that one)
-How surprised was she by the girls reaction towards her at the WTA?
-What's been the reaction back home from fans?
All this and much much more in this candid 114 minute exclusive interview. Notice that I didn't mention anything about the sex tape scandal that surfaced yesterday. There is a reason for that. I obviously fully planned to talking to her about it – it was the first thing on my list to bring up. But Rozlyn's agent called me yesterday afternoon saying that under no circumstances would Rozlyn be allowed to talk about the sex tape scandal, and if I planned on asking about it, she would not grant me the time to interview Rozlyn. Obviously I've wanted this interview for the last two months, so I obliged. Sorry. Speculate all you want, but rules are rules. And I wasn't about to piss this interview away over something that is most likely untrue.
I think Rozlyn didn't hide behind anything in this interview, and knowing that it wasn't edited or chopped up, really let loose on what went down during her less than two week stay in the mansion. She's very honest about her relationship with Ryan, what really happened, and how everything was manipulated to let you think something was there that never was. Her story has not changed since day one regarding the events surrounding her departure from the show, all she wanted to do was have more time to tell it in her own words, and she most certainly did in the time I gave her. I'm very appreciative of her management team for letting this interview take place, and I think a lot of you will all have a different outlook on her after listening to this interview. Will all of you? No. Some people think she is Satan in Heels and it won't matter what she says. But I can honestly say, if you actually give yourself the time to listen to all 114 minutes of this interview, I think any pre-conceived notions you have about Rozlyn will go away. Much more funny, laid back, and kinda goofy than you would imagine. Especially for someone who's been through the wringer in the last eight weeks. So most importantly, thank you to Rozlyn for taking time to spend two hours talking to me about anything and everything surrounding her appearance on the show. To listen to the interview with Rozlyn, click on this link:
UPDATE 1: There will be no transcription of this interview. For a couple reasons:
1) It's two hours long. It would take triple that time for me to write down every single question and answer given. So not a chance I'm gonna do that. Sorry.
2) I think not hearing it come directly from Rozlyn's mouth really takes away the impact of the interview. The whole point to the interview is to show her as an actual human being, rather than the monster she's been made out to be for the past two months. I think I'd be doing her a disservice by providing a transcript. There's a hell of a lot more impact to listen to someone speak and answer questions completely unedited, than read the answers in a transcript.
I realize that not everyone has two hours to sit down and listen to it. But I don't know what to tell you. Listen to it in parts, download it to your ipod and listen at the gym, whatever. I can't force you to listen to it, but I'm telling you, you'll want to hear this. At some point, try and put together 114 minutes of your time to listen to what Rozlyn has to say.
If you want to save it to your hard drive, right click the link and click "Save Target As…" I hope you all enjoy it. Any questions, comments, emails, criticisms, praises, send them to steve@realitysteve.com.