Didn't think I'd have this much info this early, but it seems to be coming in to me daily. Before we get to the five new girls that have been confirmed along with their photos, let me tell you what I know about filming so far:
-Filming started Sept. 24th or 25th, which means there have been at least two, but probably three rose ceremonies by now.
-There are 30 girls this season
-There is a group date tonight where Brad will be taking the girls to a taping of Dr. Drew's "Lovelines" radio show.
-Later on this month, there is either a group or 1-on-1 date being filmed at the Aria hotel in Vegas, same place where Ali and Jesse Beck had their 1-on-1. But disappointingly, not where Dave and Natalie soiled the sheets. That was at the Mirage. I think they should've just gone back there and used the same room. I wonder if the stench was still in the room.
-The "Bachelor" has gone "Twilight"? Still working on the details of that one. Hope to have it soon.
-Also later this month, filming will begin in Costa Rica. I'm guessing this will be their first trip where everyone packs up and leaves the mansion.
-Interesting note: One of Brad's business partners, Jason Carrier, is getting married in Mexico on October 23rd. According to the shooting schedule, Brad will be in Costa Rica at that time. I've been told that Brad will no doubt be appearing at his buddy's wedding, so either he will just leave filming for a couple days, or, they'll make it part of the show and maybe turn it into a 2-on-1 date. Hell, if I was producing the show, that's what I would do. How awesome would it be for Brad to bring two dates to his friends wedding, only to dump one of them? This needs to happen. Anyway, that's the scoop I have on the show as of now. The more information I get, the more I will keep you informed. Now, on to the women.
Of course, I'm sure a month from now US Weekly will claim they had this as an "exclusive" since that's what they like to do, but you know where you got it first. Including Lindsay Hill, which I reported to you on Friday, there's now six women I have gotten confirmed. Here they are:
Kimberly Coon: (The blonde one in the middle and the right) Marketing coordinator in Charlotte, North Carolina. Got her undergraduate degree from the University of Miami. Got her Masters at the University of Alabama. Was a Carolina Panthers cheerleader in 2009. You might think I'm a genius for knowing all this, but I'm not. I just read her LinkedIn profile. Not that hard to find.
Jackie Gordon: From Rhode Island, currently lives in New York City. Works with special needs kids on Upper West Side. Has a website for art she does as a hobby: www.jackiegordonart.com, currently under construction. If you google her name, there is another more famous artist, Jacqueline Gordon. That's not the one on the show.
Ashley Spivey: A nanny currently living in NY City. Originally from North Carolina. 25 years old.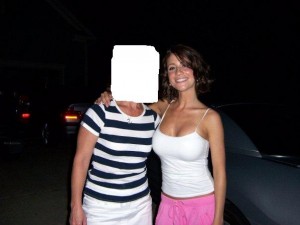 Jill Ruskowski: Born in Chicago. 28 years old. Works in McKinney, Tx at El Dorado Country Club. Played volleyball at the University of North Texas. She was eliminated on the first night.
Lindsay Hill: Lives in Frisco, Tx. 1st grade teacher at Allen Elementary school. Well, not anymore. She's no longer there since she went and did the show. Very interesting that this was her first teaching job ever, and she leaves a month in to go find a husband on a reality show. Looks like they decided to remove the pictures from her page after I posted it last Friday.
Lindsay Hill, 1st Grade Teacher Profile
Emily Maynard: Probably the most interesting of the candidates I've found out thus far. Grew up in Florida, but currently lives in Charlotte, North Carolina. She is 24 years old and is the mother of a 5 year old daughter. However, here's where her story makes news. The father of her daughter is Ricky Hendrick, of the well known Hendricks Motor Sports in NASCAR. Ricky died in plane crash in 2004. Five days after he died, Emily found out she was pregnant with Ricky's child. They were never married. If you google "Ricky Hendrick plane crash", you can read all the details if you want. I'm not even a NASCAR fan, but I very much remember that whole story. Ten people died in that crash. Awful story. So if there's ever an underdog people will get behind this season, I'm guessing it will be Emily. You will also find a lot of stuff that Emily has done on TV and radio by googling her, including plenty of more pictures, so I would expect this is one that could be around a while.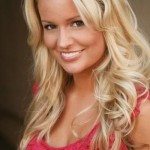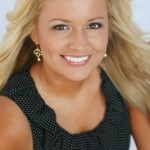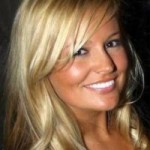 I guess the one thing I find interesting is that, even though this is only six of the 30 girls for Brad's season, they're all under 30. Brad turns 38 in November. I know I don't have ages for a couple of them, but c'mon. Look at them. They certainly don't look to be in their 30's. Not saying Brad can't find someone who's younger, but we're looking at at least 10 years difference. No couple from this show has ever had that much age discrepancy between them. I have no idea about Brad's taste, but I would think this guy isn't looking to settle down with someone who's 25. Just a guess.
One other thing to keep in mind about this season is that I don't think most of these women were aware that Brad was the Bachelor before they flew out to LA to begin filming. Chris Harrison alluded to it in his interview with TVGuide.com that linked to last week, but I think that's one of the "surprises" in the first episode. A lot of these women arrive in LA thinking it's Chris Lambton, or maybe even someone else from Ali's season, only to find out it's Brad. I can totally see the show not telling these women who it is, or maybe even lying to them making them think it was Chris, just to get them on the show. It's what they do. Just know that not all 30 women who are there the first night, were aware Brad was chosen to be the "Bachelor" when they got on a plane to leave for LA, if any of them. Interesting dynamic to watch out for this season.
The more I find out, the more I'll keep posting, but that's what I got for you right now. Not bad considering they're less than two weeks into filming. Go ahead, ABC. Start your freaking out. I'm about to ruin another one of your seasons. This is awfully fun.
To follow me on Twitter, it's: www.twitter.com/RealitySteve. All other ways to get a hold of me are in the "Contact Me" link at the top of the page. As I mentioned, my facebook page has been acting up recently, so I'm going to start deleting a lot of people from it that I don't know or have zero contact with. Everyone can still join my facebook fan page, to get updates on when I post. In the "Search" bar, just type in "RealitySteve.com". So if you've been a friend for a while but I have no idea who you are, I'm sorry. I need to limit it to people I actually know and have had contact with before. Hope you understand. See you all next week.