Back with more information for you that I've gathered in the last week. Starting to come together, although this time, I have more names than I do pictures. Looks like we may have an early front runner for Brad, I have an update on the wedding of Brad's friend, plus, some antics that were pulled on the first night and what you can expect to see. In addition, I've thrown in a couple YouTube videos at the end for your enjoyment. Although they don't have to do with this season, I sure got a kick out of them. I'm sure more and more will eventually get to me, but here's what I have so far.
We might want to keep an eye on 25 year old Ashley Spivey. Why? Because she received the first impression rose. I posted a picture of her last time, but apparently that was a couple years old. Here are updated pictures of Ashley: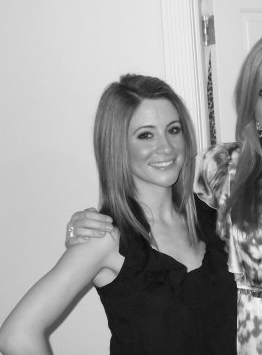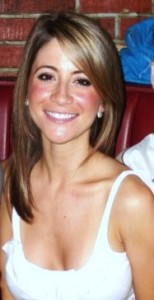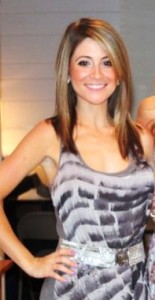 Another contestant is Renee Halpin. 28, a nanny from Palos Hills, Illinois, and she was eliminated the first night.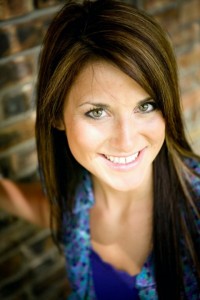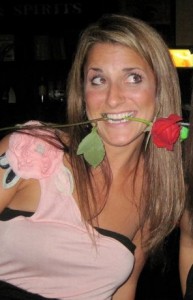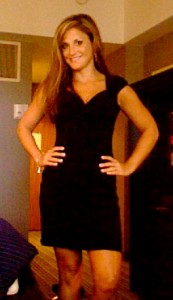 A couple of contestants I don't have pictures of yet. One is Meghan Merritt. She is the marketing director for Dolce and Gabbana who quit her job to go film the show. What's with people quitting work for the right to get dumped by Brad?
Speaking of quitting work, Lindsay Hill, the teacher from right here in Frisco, Tx, is home from filming, so it looks like she made it about two or three episodes. Possibly four. No other news to report on her.
And remember how I told you last post that "The Bachelor has gone 'Twilight'?" Well, here's what I was referring to. There is a girl this season named Madyson (no last name yet), who is, well, a vampire. Or she thinks she is. Not really sure exactly what to make of all that, but she had fang implants that she wore in the house. Yes, fang implants. I guess this chick thinks she's in some sort of vampire cult. And oh yeah, when she received her rose on the first night, she bit Brad on the neck. How corny. So does this mean she can only go out on evening dates?
Other antics I've been told about from the meet-and-greet:
-The first girl out of the limo, not sure who it was yet, slapped Brad across the face playfully and said something to the effect of, "That's from all of America."
-Another girl while talking to Brad, turned around and stuck her ass in his face, and asked him if he liked it because her last boyfriend broke up with her since she wasn't curvy enough.
-One of the girls waxed Brad's arm hair since apparently that's what she does for a living.
As for Brad's business partner Jason Carrier's wedding, it is this Saturday in Mexico. I'm hearing Brad is a groomsman in the wedding. I can't imagine Jason wants his wedding to be a part of this silly show, because that would mean everyone in attendance would have to sign waiver forms, and that's probably not happening. My guess is Brad will just leave filming in Costa Rica for a few days to attend his friend's wedding, then go back. When I hear more, I'll let you know. But as of now, Brad is scheduled to be a groomsman in Mexico on Oct. 23rd.
And as a little gift to everyone (actually, it's just for myself), I found a couple of these videos on Jesse Sulidis' YouTube channel. Apparently this chick loves putting videos of herself on the internet. Actually, she should keep doing it. I thoroughly enjoy them. I don't know whether to laugh or be turned on. Or both. WARNING: The first video has dirty words in the lyrics just in case you're listening to it at work. Hot damn, Jessie. She needs to enter contests with those moves. Like, ones where she's in a bikini and they bring guys on stage so she can do that right in their face. And that guy is me.
As for the second video, I guess it's some song from "Chicago". I wouldn't know, I've never seen "Chicago" because I'm straight. Regardless, I sat through all 6:00 of it because I was very much enjoying the, uhhhh, scenery. Yowza. Doesn't YouTube give out yearly awards? If they do, she'd definitely take home the award for "Best Cleavage and Panty Shots".
To follow me on Twitter, it's: www.twitter.com/RealitySteve. All other ways to get a hold of me are in the "Contact Me" link at the top of the page. Everyone can still join my facebook fan page, to get updates on when I post. In the "Search" bar, just type in "RealitySteve.com". As for eliminating people on my personal Facebook page, that takes forever. Is there a way you can eliminate people in a group, or does it have to be one by one? I really don't have the time to sit there and manually eliminate about 2,000 friends. We'll see. Until next time?