A couple new updates to fill you in on that I've gathered since the last post. It's funny how quickly things are moving on this show. Still a month before filming ends and already looks like we're down to our final four. Now, it's just about figuring out who those four are. I think I have a clue to a couple of them, but considering that I only have, after this column, now 11 of the 30 girls identified, there's obviously people who might be left that I don't have an identity on just yet.
As for a Brad update, he did not attend his friend Jason's wedding in Mexico this past weekend. I was told he would be. What does that mean? Nothing really. Just means he went straight through with filming and didn't leave for a couple days. Him not being at his buddy's wedding has no bearing on the show, or the show's outcome in the least bit. For whatever reason, he wasn't there. No big deal.
A couple new contestants to update you on. One is Melissa Schreiber, 31 years old, from Boca Raton, Fla. Works as a waitress, and from what I'm hearing, is the oldest of the 30 women cast for the show. Here she is: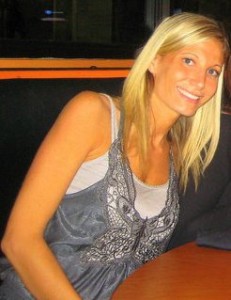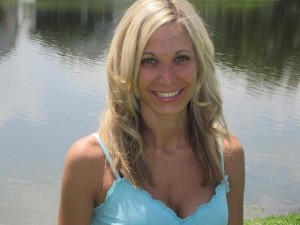 Another contestant is Michelle Money from Salt Lake City, Utah. Here she is: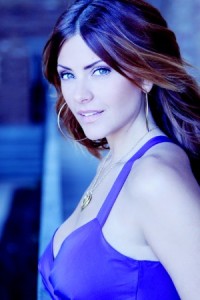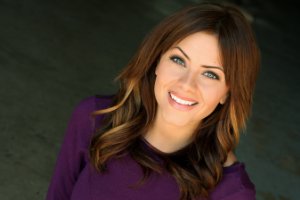 As you can probably tell from these pictures, she has a modeling/acting background. Wait a second! A wannabe model/actress being cast on the "Bachelor"? No way! How do I know this? Well, she has an IMDB page. Here's the link:
Let's hope her career takes off from this. We need more pictures of her with less clothing on as she rubs up against Steve Sanders from "Beverly Hills 90210".
Over the weekend, the girls were in St. Martins and Anguilla in the Caribbean. Looks to be there were about 6 to 7 girls left when they landed in St. Martin's on Thursday, October 21st, which is when I received this picture: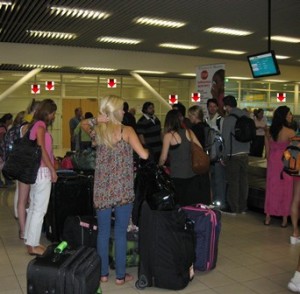 Very clear that Emily is the blond standing in front of the camera. The girl to her left in the pink top is Michelle Money. The girl in the pink by the baggage carousel is someone I have not identified yet. I will soon. Hey, anybody that knows her, drop me a line…ha ha. As you can tell by the bags there, looks to be at least three, maybe four other girls in the picture. You just can't see their faces. But at least it's clear as day that Emily and Michelle are in the final six to seven girls.
Brad is also in Charlotte, NC today filming a hometown date. Well, based on what I have so far, both Emily Maynard and Kimberly Coon live in Charlotte. Kimberly Coon is already home, so barring yet a third girl being from Charlotte, Emily is in the final four. Not surprising in the least bit if you read what I first posted about her a few weeks ago.
While in the Caribbean, all I know so far is there was a beach date, which I believe is a group date. Also Brad was riding bikes along the road with one other girl.
And lastly, "D" Magazine's "Top Reality Star in Dallas" contest is down to the final two. Melissa Rycroft vs Nikki McKibbin. Gee, I wonder who's gonna win that. Voting goes on for only two more days. So all you minions of Melissa, be sure to get carpal tunnel syndrome sitting at your computer voting furiously every hour so she can take home the prize. You can vote by clicking on this link:
I should've figured that women would dominate this contest. When it was down to the final eight, only one left was a male, and that was Casey James from this past season of "Idol". Sucked to see Tanner and Jeremy get booted in the first round, but when you go up against Melissa and Peyton, probably should've seen that coming. So even though the contest isn't over yet and there's still a couple days left of voting, let me be the first to congratulate Melissa on her victory. All her followers, like the ones who probably want to see a picture of her ultrasound and be in the delivery room for the birth of her daughter, I'm sure are thrilled.
To follow me on Twitter, it's: www.twitter.com/RealitySteve. All other ways to get a hold of me are in the "Contact Me" link at the top of the page. Everyone can still join my facebook fan page, to get updates on when I post. In the "Search" bar, just type in "RealitySteve.com". Still working on eliminating people from my personal facebook page. It takes forever. When I hear more, you will be the first to know. Until next time…