If you don't want to be spoiled about anything upcoming in Ashleys season of the "Bachelorette", I suggest you stop reading now. Or for a list of the guys confirmed for Ashleys season to date, click on the "Ashleys Guys" link above. I will be confirming contestants for the show along with talking about things I've heard since filming began last week. You've been warned.
If you enjoy riveting video blogs, todays should take the cake. You get to watch me pull names out of a strainer for ten 2-Day passes for free admission into the "Reality Rocks Expo" next weekend in LA. It's fascinating viewing, let me tell ya'. I'm fascinated by it, Maddie was certainly fascinated by it, and I'm sure you will be too. So check this out:
The ten names that were chosen were:
Jennifer Nitcher
Deb Boucher
Cathe Wood
Juliette Tiffin
Courtney Thomas
Ashley Iverson
Meghan Puhl
Amy De Boom
Tara Dolen
Karen Biederman
Those who I just named above now have 2-Day passes waiting for them at will call of the "Reality Rocks Expo" next Saturday and Sunday, the 9th and 10th at the LA Convention Center. However, if your name wasn't pulled and you're in the area, you should still come out. Tickets are $35 a day. It's not like the raffle was giving you hotel, airfare, and an all-expense paid trip. I'm basically just saving you $70. I don't know if I ever made this clear, but this is NOT a private event. This is completely open to the public. Anyone can go, so come on out if you get a chance. I'll only be able to attend Saturday, but there's plenty of stuff going on both days. Click on the link below to see what they have planned.
Got emailed a press release on Tuesday, and a few more names from the "Bachelor/ette" family have now been added. Natalie, Kasey, Vienna, Tenley and Kiptyn were all mentioned as people that will be there on Saturday signing autographs and mingling with fans. I contacted Kiptyn to confirm and make sure they weren't just throwing his name on there and he said he will be appearing Saturday, albeit not until mid afternoon because he's flying in from out of town. However, probably the most important thing happening at the event will happen on Saturday night. Check out what else was in the press release:
On Saturday evening, all stars will attend the star-studded Reality Rocks Fan Awards, honoring fans' favorite reality TV personalities and series, where Bachelor franchise creator and executive producer Mike Fleiss will be presented with the Reality Rocks Humanitarian Award. The Humanitarian Award is presented to an individual who not only continues to make significant contributions to the genre of reality and lifestyle programming, but strives for the betterment of society through outstanding humanitarian endeavors. Fleiss, the founder of Next Entertainment, is recognized for his generous contributions and charitable efforts which have had a tremendous impact on society, including his work with "Bachelor Gives Back," which supports various nonprofit organizations that enrich and empower communities around the world where we work, live and travel. The creator and executive producer of The Bachelor, The Bachelorette, Bachelor Pad and several other recent series, including High School Reunion, has also shown foresight, vision and creativity in series that have motivated and entertained people around the world. Fleiss also recently directed, along with Mike Piscitelli, the documentary God Bless Ozzy Osbourne, which will premiere at the Tribeca Film Festival on April 24th. Jack Osbourne, who served as producer of the documentary, will present the Humanitarian Award to Fleiss.
Holy crap! Mike Fleiss is receiving a Humanitarian award? That's funny on so many levels, I don't even know where to begin. Regardless, you can bet your ass I will be there front and center at that award presentation giving my standing ovation. Ha ha. This will be fun. I'm just truly insulted Fleiss is receiving this award and I can't be the one presenting to him. That's a shame. He and I are such good buddies, you'd think he'd let me do that for him. Guess not. Oh well. Maybe when he receives an Emmy someday he'll throw me in his acceptance speech. So expect a full review of that nights event after I get back. I'm sure that will be highly entertaining.
I've got two new contestants that are part of Ashley's season for you. I've added them to the "Ashleys Guys" link at the top of the page, which now brings our total to 15 of the 25 guys competing. Here are the latest:
__________________________________________________________________
14. West Lee: 28, Columbia, South Carolina, Clemson graduate, Assistant Attorney General at the South Carolina Attorney Generals Office, got married out of college but wife passed away a few years ago
LinkedIn Profile: http://www.linkedin.com/in/awestlee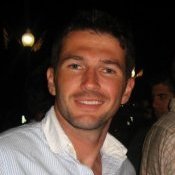 __________________________________________________________________
15. Jon Ellsworth: 26, Vancouver, Washington, former Marine, President of Peeka.com (launching soon) which is a half Groupon, half auction website
LinkedIn Profile: http://www.linkedin.com/in/jonellsworth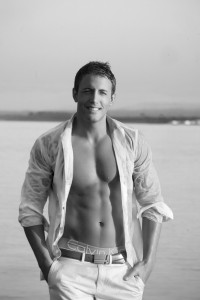 __________________________________________________________________
I also have been made aware of a few of these guys listed that are already home from filming, obviously meaning they didn't last long. However, it's still muddled as to exactly when they got home, but I can tell you that Bentley Williams, Frank Carpenter, Mike Burns, and Chris Drish are already home. We're two weeks in. Doesn't mean some of the others aren't home, just means I've been told those four are definitely home. There's still plenty of time. I didn't get all of Ali's season (which filmed on the same schedule as Ashleys currently is), until two weeks before the first episode aired. I'm ahead of schedule so far on Ashleys season compared to Ali's, so I'll try and keep it that way. However, I'm only as good as the information I'm given, and I never know when it's coming. So keep it right here and I'll let you know as soon as I do.
Our first Idol recap of the season. I'm actually enjoying this season more than I thought I would. Sure, Simon is gone, but I like the production value they've added to the show. Maybe I'm in the minority here, but I like that we get a more behind-the-scenes look at what they do with their vocal coach. And who doesn't love themself some Jimmy Iovine? Man, did that guy ever negotiate the sh** out of the Idol producers. When I read he was going to be all the kids mentor this season, I just figured it'd be stuff we didn't see. Oh no no no. Jimmy is in our face in every single pre-taped segment. And I kinda like it. I'm much more interested in the process than I am the final product. Always have been. With that said, I can tell you my three favorite performers this season are Lauren, Pia, and James, in no particular order. I'm fine with any one of those three winning.
Now, I say this every season, just because one of those three may not be your favorite doesn't mean I don't think anyone else is any good. Some are decent, and some get on my nerves. But that's why this show has been the most popular show on television that last 5 or 6 years. Everyone's got someone they get behind because everyone's got different tastes. I'm sure at some point in the next 11 weeks, I'll say something about someone you like that you probably won't care for. Too bad. Just because you like them doesn't mean everyone else does. And if you don't like either of the three listed, that's fine with me. After writing something about each performance, I will continue to give what I think the Top 3 and Bottom 3 Performances of the Night were, then I will predict who I THINK will be in the bottom 3. It might even be someone I had in my Top 3 performances of the night. Then I'll take a guess at who's going home. Lets get to last nights performances.
Scotty McCreery, "Country Comfort": Well, Scotty is safe for a while because he has the teenie bopper vote. I'm sorry, but all his songs sound alike, he has zero range, and his smirking every song is becoming annoying. But hey, he knows what works for him, so why change it? I will give him credit in that he's fairly impressive for only being 17, and I'm sure he's got a future somewhere in the country market. But for this show? He can never win. Doesn't appeal to enough people. And last night's performance was really kinda dreary and boring for me. I can't imagine Scotty will ever perform a song that will have him in my Top 3 for the night. Kinda hard to when every week sounds the same. But we'll see.
Naima Adedapo, "I'm Still Standing": Awful. The reason I say that is because, well, it was. I understand she tried to reggae up the song, but that's not the way she talks. Then all the sudden she's turning a classic like that into speaking in reggae tongue. Honestly, I hated it. She's been ok in past weeks, but this was just dumb. I understand wanting to be original and what not, but that just didn't work on any level. Plus, I think her dancing kept her around the first couple weeks. With no dancing last night, she's in trouble. No worries. "So You Think You Can Dance" is right around the corner, I'm sure she'll jump to that show once Idol is over.
Paul McDonald, "Rocket Man": At first he was kinda quirky and unique. Now he's flat out creepy. Not to mention last night I couldn't understand half the lyrics he was singing. I understand being a "breathy" singer, but he takes it to a whole other level. Hey, at least he didn't dance around up there. The best tweet I ever got in response to Paul's dancing was someone who said "he's like a junkie looking to get his fix". Exactly.
Pia Toscano, "Don't Let the Sun Go Down on Me": You know how they tell you if you ever get nervous in front of a large audience, just pretend the audience is naked and it'll calm your nerves? You know what I do? I turn the tables and just imagine Pia naked when she's singing. Ummmm, did I say that? She can pretty much punch her ticket to the finals short of getting laryngitis. Quick question: So if she doesn't want the sun to go down on her, can…forget it.
Stefano Langone, "Tiny Dancer": From the very beginning ever since the auditions, there is one word that has always come to mind when it comes to Stefano: overrated. He strains waaaaaaay too much when he sings, his eyes shut half the time, and I don't think he's nearly on the level of some of the others in this competition. But hey, at least he gets to go on tour. I'm sure that makes all the teenage girls around just a tad excited, right?