If you don't want to be spoiled about anything upcoming in Ashleys season of the "Bachelorette", I suggest you stop reading now. Or for a list of the guys confirmed for Ashleys season to date, click on the "Ashleys Guys" link above.
Well, it's good to be back home. Arrived home Wednesday night, watched "Idol", typed the column, then my computer froze and nothing got saved. So that's why there was no "Idol" recap yesterday. I added up the days, and last night was only the 4th night I've slept in my own bed since April 7th, so needless to say, that was a good thing. NY was fun. Hung out with a few Bachelor/ette alumni that shall remain nameless because, well, I know that'll have certain people squirming and panicking. I like that. But no, I didn't hang out with Ashley Spivey. As much as I appreciate the emails saying I should've met up with her, didn't happen. She has a boyfriend anyway. Sure, I may cry myself to sleep every night with that thought, but I'll get over it eventually. I think. However, I did get to hang one night at 230 5th Ave, which is where Ali and Chris Lambton had their first 1-on-1 and saw Joshua Radin. Awwww, you could still feel the love in the room. Or not.
So let me update you on a little bit from Hong Kong. Last Thursdays post showed Ashley on Stanley Beach with her two producers, and another picture of her with two guys in Stanley Market. Here's what else I can tell you. That wasn't a 2-on-1 date. It was some sort of competition where Ashley assigned two 2-man teams – a red and blue team. Each team then ran off into the market as cameras followed them while Ashley got into an old wooden boat and sailed somewhere. Maybe it was some sort of scavenger hunt involving dragon boat races. Here's a pic of the two teams:
One problem: Three of these four guys I haven't identified yet. I'm not 100% who either guy is in the picture on the left. I think I know who they are, but still waiting to make sure. I still think the guy in the black shorts and dark shirt in the second picture is Will. Looks almost identical to the guy on the first 1-on-1 in Las Vegas. However, the guy in the light blue shirt who I thought was Blake last week definitely isn't him. As you can see by today's picture, he's got a beard, and Blake doesn't have a beard.
After Hong Kong, filming then moved to Taiwan. Specifically, they were at Silks Place in Taroko Gorge, Taiwan. Ashley was on a 1-on-1 with a guy on a scooter going into a park. And oh yeah, jacuzzis were closed during filming. Uh oh. Maybe we have another Jason/Jillian scene on our hands. Bow-chicka-bow-bow.
As for where they're at now, here's what else I can tell you. The hometown dates started this week:
-On Wednesday, Ashley was in Sonoma, California with Ben Flajnik. Ben lives in San Diego, but co-owns Evolve Winery in Sonoma, which I'm guessing was probably part of their hometown date.
-Today, Ashley is filming another hometown date in Cumming, GA with Constantine "Dino" Tzortzis. He's 30, and is co-owner with his father in the family restaurant business. They will be filming at Giorgio's Restaurant. Mom Elleni, Dad Dimitri, and sister Maria. There's a pic of him on the website, but here's another. He's been added to the "Ashleys Guys" link.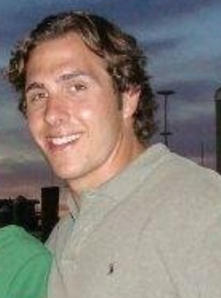 If we're expected to believe Mike Fleiss when he said in an interview that 6 guys were left in Hong Kong, well, there's four of them in the two pics above, and considering neither of those four look like Ben or Constantine, then I've identified the final six. Just not all their names and info. So I guess people can start guessing which two of the four in the pics above got the other two hometown dates.
One more contestant to confirm for Ashleys season (also added to the "Ashleys Guys" link), is this guy:
__________________________________________________________________
16. Lucas Daniels: 30, Odessa, Tx, co-owner of an oilfield supply company.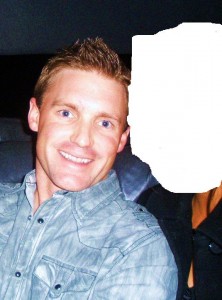 __________________________________________________________________
One last thing before moving on, and that's the Brad and Emily stuff circulating on the cover of tabloids this week that she broke up with him. Do I know for sure if this happened? No. Would I be surprised if it's true? No. All I know is that until I hear a quote coming directly from Brad or Emily's mouth, or see a press release from ABC, nothing is official. They might very well be broken up and all that stuff may be true, but until I hear it from them is when I'll believe it. However, this shouldn't come as much of a surprise to anyone with half a brain. For Christ sakes, in their first public appearance together the show had to bring back its only three successful couples for an intervention of sorts. Not exactly the way you want to start a relationship off. Call me crazy.
"American Idol"
So not surprising that Stefano went home last night. I'm just shocked it took this long. Decent singer, but ultimately probably the weakest of all the remaining contestants. Did you notice this week that the judges tried to be a little more critical? Well, except Steven Tyler, he still loved every performance. But you could tell Randy and J-Lo have heard the criticism of them not being hard enough this season and they tried to tell some of them they needed to step their game up, but still, they would say that, but end it with, "You're still great". Doesn't work. Don't sugar coat it. I just can't believe in seven weeks of live performances we haven't had anything close to a "That was terrible" critique. And lets face it, there have been some pretty bad and overdone performances.
However, whatever the show has been lacking in judges critiques has definitely been made up for in the behind-the-scenes stuff. We know more about the idiosyncrasies and quirks of these contestants way more than in any from seasons past. I actually liked this weeks video package where they all made fun of each other because in past seasons, we never really got to see that. So Stefanos a flirt, Jacobs a diva, Scotty can't hold a mike, Casey is weird, Lauren sounds like Ashley Spivey, James likes wearing scarfs, and Haley likes touching Caseys private parts. Oh woops. That wasn't in the video package? Might as well have been. Awwwww, how cute. Puppy love with Haley and Casey. Just know that once the Idol tour is over, those two will never knock it out ever again. She'll move on to some other former Idol contestant. Or Mark Ballas.
I get that Pia is attractive and will probably end up having a better career than most of these contestants, but it's starting out on the wrong foot by associating herself with Mark Ballas. Really? Has anyone informed Pia how many women that guy has been linked to? She really wants to be associated with that? The guy must have a thing for early Idol castoffs since he was linked to Joanna Pacitti from a couple seasons ago. She was the one who was disqualified during Hollywood Week because it was found out she had some previous record deal with people who were involved with Idol. Whatever the case, didn't take Ballas long to bag her. Then dump her and move on to whoever his partner was that season. Pia and Mark will last about as long as Casey and Haley will.
The big uproar now is that Idol should maybe change the voting process since so many women got eliminated early and they think teenage girls are dominating the votes and keeping guys around. I think this is a huge overreaction. The minute you take the voting out of the fans hands and give it to the judges is the minute this show loses major viewership. These people want to feel a part of something, and by letting them vote, it's satisfying that need. Look, there's been nine completed seasons – four women have won, and five guys have won. Granted, those four women all won in the first six seasons and we've had three male winners in a row now, but I don't think that means anything. It's not like it matters who wins anyway. Some winners have gone on to great careers, some haven't. Some who have finished in the middle of the pack have had good careers, and others have flamed out. This show is about giving those with decent talent an opportunity that they probably would've never gotten on their own. It's what they do with that opportunity that ultimately will decide how successful their career is. Leave the voting the way it is. This show is on its last legs anyway with "X Factor" starting in the Fall.