If you don't want to be spoiled about anything upcoming in Ashleys season of the "Bachelorette", I suggest you stop reading now. The "Ashleys Guys" link above now has all your guys for this season – the 19 I had originally found, then the other 6 whose pictures I got once ABC released them.
Hopefully you got caught up on the two posts earlier this week which reveal a few spoilers coming out of the first episode. Sometime next week, I plan on posting my episode-by-episode spoilers. They are down to the final two. I know who they are. Just waiting to see if I can get any info on the final one, plus some minor details on earlier dates, so I can release it all. I know, I know, a lot of you are probably saying, "Dammit Steve, tell us now. You've missed the last two final ones when you first announced them, so it's not like people will believe it anyway." That may be true, but I'd still like to see what I can find out. When I do get info on it will I say it's "100% rock solid" and I'll never waver from it? Well, after what's happened the last two seasons, no, I probably won't. But I won't reveal the final one unless I'm pretty sure of who it is. If I don't get any info, then I'll just post the episode-by-episode spoilers and leave it at the final two. But I think I already have a good idea who the final one is going to be just based off stuff I'm hearing already.
So I was able to get info and pictures of 19 of Ashleys 25 guys before ABC released all the photos on Tuesday. If you haven't seen all of them by now, here's the link again:
The six guys I wasn't able to identify before the release on Tuesday were: Matt, J.P., Tim, Ryan M., Chris M., and Jeff. Since then, some of the guys last names have made it out in articles and press releases, except for one. Unless I haven't seen it, J.P. is the only one whose last name I haven't gotten yet. The others are:
Man, ABC is all screwed up. So they tease on Monday nights first promo that one of the guys wears a mask. We've all seen it by now. The next day, the photos of all the guys come out, and Jeffs picture and bio are clearly visible. Well, I guess in the last day or so, they decided to keep Jeff's face a mystery, even though they had already released it Tuesday. So dumb. Well, for those who didn't see his face before they shaded him out, here he is:
Jeff Medolla – mask boy. Also is in the wine business with rappers Kyjuan and Murphy Lee of the "St. Lunatics". Their wine is "Freaky Muscato". Website: http://www.drinkfreaky.com/ Chance are I'll never drink wine with "Freaky" written on the bottle.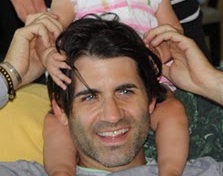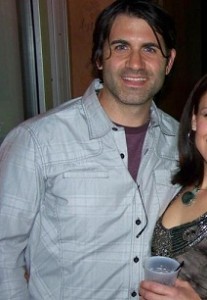 ________________________________________________________________
Tim McCormack – the resident drunk who gets so sloshed on night one, he gets removed from the show before the first rose ceremony even begins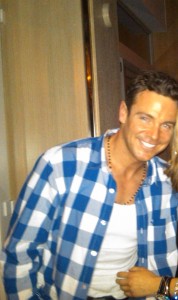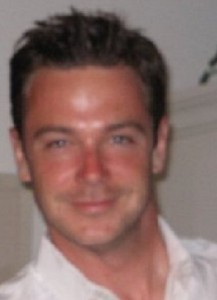 ________________________________________________________________
Matt Colombo – brother of Dallas Cowboys offensive lineman Marc Colombo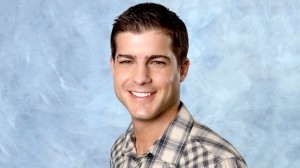 ________________________________________________________________
Ryan Miller – I know nothing about this guy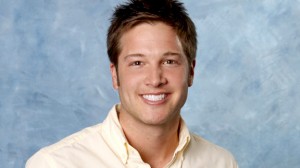 ________________________________________________________________
Chris Malhomme – our only Canadian this season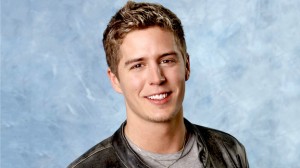 ________________________________________________________________
JP Whats-his-face – construction dude from New York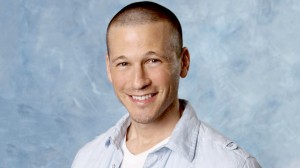 ________________________________________________________________
In Monday's Season Premiere press release, after it talks about the first night antics of some of the guys, which were revealed in the very next days press release, it talks about some things that happen on dates later in the season. Here's a few more I'll fill you in on to hold you over:
"Roastmaster General Jeffrey Ross presides over the first-ever Bachelorette Roast, where ten bachelors perform live in front of an audience, but one man steps over the line, taking his roast of Ashley too far" – This is Will. Which is funny because if you read his bio on ABC, you'll see that he says he wants be a stand up comedian or do voice-over work someday. Nothing like being the guy who gets the first 1-on-1 of the season, only to then turn around in the next round of dates and piss off Ashley by relentlessly roasting her. Good job, Willie.
"Moving north to Chiang Mai, it's a whirlwind for the Bachelorette and one special guy, exploring the bustling city, shopping in an outdoor market and visiting an enormous ancient temple." – This is Ben F, one of our guys in the final four. Was this his first 1-on-1 date, or did he have one before this already? I'll fill you in later.
"And there is nothing like eight men attempting to impress Ashley as they compete against each other in the popular sport of Muay Thai boxing, but one overly gung ho man ends up in the local emergency room." – This would be Ames. I guess Muay Thai boxing is a little more manly though than say, oh I don't know, wearing giant diapers, greasing yourself up in oil and wrestling other dudes in Portugal. Call me crazy.
A little over two weeks away from the premiere. I'm sure more and more promos will be coming out over the next 14 days, and when they're posted, I'll post it on here and try and fill you in on any scenes that might have people confused. Although once I release the episode-by-episode spoilers, I think pretty much everything should be clear.
"American Idol"
Can't say I'm too surprised we saw Jacob go home last night. I thought he had the worst night of the five on Wednesday. "No Air" was brutal. You don't sing duets on this show. For the most part, it never works. Also, he was all over the place. I thought it was his worst performance of the season. And "Love Hurts" wasn't all that much better either. Maybe Jimmy knew Jacob was doomed so he just gave him songs that he knew he'd struggle with. As I said last time, Jacob peaked with "God Bless the Child" in the Hollywood round and could never top that performance. We didn't see him getting better and better every week, so I guess it was his turn to go.
If "American Idol" was strictly based on who improved on a weekly basis, James and Haley would be the final two. Hell, they might end up being the final two anyway, but by far, those two have come the longest way since the beginning of the season. Remember, Haley was a wild card and had to be voted in by the judges to make the top 13 since the fans didn't get her in. So to make the top 4 is pretty impressive. Correction: She was voted in by the fans. I stand corrected. Oops.James is the most polished of the remaining singers. Sure, I think Scotty will release a coooouuuuuuunnnntry album at some point, but he doesn't have Top 40/Pop potential that will be huge. Just like everyone last season was saying how original and unique Crystal Bowersox was and she should've beat Lee, what exactly has she done in the last year? Just because you're unique to a certain niche audience doesn't mean the cross over appeal is gonna work. Scotty will have his legion of crazy teenage girls who vote for him every week, but if he wins, he'll be the least talented singer to ever win this competition.
Lauren just still seems scared on stage, but then I keep forgetting she's only 17. Then again, wasn't Jordin Sparks 16 when she won? So I guess it all depends on how much confidence you have in yourself. Lauren can no doubt sing, and has much more cross over appeal to go into that pop country genre, but if you compare her to when Jordin Sparks sang, it's not close. Jordin was much more confident and polished on stage. Not saying Lauren can't get there eventually, but right now, you wish she would've gotten more confidence since the first week of live shows.
But of the remaining four, I can't believe I'm saying this, but Haley might be the most marketable. James is the most ready-to-make-an-album-right-now out of the four, but Haley is the sleeper who could end up having a better career than most people think. Very distinct voice, attractive, and we've seen singers like succeed before, so it's not like it'd be that much of a stretch. Takes a lot of luck and the right management in the music industry. If she surrounds herself with the right people, and is given good material to work with, she can have a pretty decent career. I still think she might be a longest shot of the four to actually win "American Idol", but if she does, you can point to directly to "The House of the Rising Sun" performance on Wednesday night as the turning point. I thought James' "Without You" was the best performance of the night til Haley ended the show with that and destroyed it.
I know everyone has their favorites, and has people they don't like, which is what makes the show so popular, but for me, I'd like to see James win. Will he? I have no idea. I think he's got a good shot, but you just never know with these crazy teenie bopper voters. From where he started, to his backstory, to how much better and more comfortable he seems to be getting on stage, I just think he's evolved the most out of the four. To go from all the high notes and rock band performance on "Closer to the Edge" all the way to being driven to tears on a heartfelt "Without You", that takes a lot of range and a lot of talent. Scotty basically sings the same way every week, and you pretty much know what Lauren will do on a weekly basis. James and Haley I just think are the two people now where you watch them for the sole purpose of seeing if they have a "moment" on the show. I think both of them had theirs this week. Scotty and Lauren haven't had theirs yet. Lauren still could, but Scotty I don't think ever will because of his style.
"Dancing with the Stars"
Yet another show where I really have no idea who's gonna win this thing. I could see any one of the remaining people win it. There's definitely no clear cut favorite in terms of their dance ability being above the rest, but, I'd say Hines Ward is probably the front runner right now just based on consistent performances week in and week out. Ralph and Chelsea have been too inconsistent in their scoring, Romeo doesn't seem to have the fan base that others have, and Kirstie has no shot at winning. She's just not as good as the others. This is at least one show where the audience who votes usually gets it right. They've never royally screwed up the winner before. Every person whose ever won this show could dance. There's never been any flukes and people winning because of a giant fan base…(cough)(cough)…Taylor Hicks…(cough)(cough). I'd be shocked if Kirstie won, and probably a little shocked if Ralph won. They just aren't as good as Hines, Chelsea, and Romeo.
I thought watching Pia sing as Mark danced was such a touching moment in this shows history. Just think, you'll be able to tell your grandkids someday where you were the day you watched Pia sing for Mark for the first time on TV in their inevitable 6 month relationship. I'm sure Pia will move on to bigger and better things once her career takes off leaving Mark well behind. Although, these male dancers seem to have quite the pull on recording artists. Mark nabs Pia, Derek has been schtupping Cheryl Cole for a while now, geez, where does it end. By the way, once "X Factor" starts in the fall, Cheryl Cole will be the new woman you'll be seeing pop up EVERYWHERE. Magazines, tabloid shows, tabloid mags, etc. They're all gonna want a piece of her and rightfully so. Just make sure she's in a bikini in most of your pics. Thanks. I appreciate it.
"Survivor"
At the beginning of the season, Jeff Probst teased that this would be one of the best seasons in the history of the show. Even said it's probably in the Top 5. I can't say I agree with that. Has it been terrible? No. But having the Ometepe tribe dismantle Zapatera was pretty much exactly what we expected. There really hasn't been anything exciting that's happened in the last month of this show since no one on Ometepe turned and decided "Hey, lets flip this game upside down". I think in order to rank which season is the best, you have to find "moments" or "blindsides", and this season just really hasn't had that many at all. Once Ometepe had the numbers, everything has gone like clockwork. Sure, every week the editing teased you into thinking that MAYBE this was the week someone from Ometepe flipped, or Ometepe would vote out one of their own, but it never happened. There's only two episodes left – next Wednesday, then the finale on Sunday – meaning come Sunday, when the episode begins, there will still be EIGHT people left on the show with a chance to win (the four left on Ometepe after they vote someone out, and there will be four again on Redemption Island). That's never happened before, so I guess that could be kind of interesting.
Unless the editing is purposely not showing us the Grant, Andrea, Natalie, and Phillip scheming behind Rob's back, I just don't see how Rob doesn't win this thing. The ONLY person I can see beating Rob in a jury vote is Matt, and that's just because he's spent his whole time on Redemption Island, yet kept winning, and you know all of Zapatera will vote for him over Rob. Ashley? Natalie? Grant? Zero chance to get more votes over Rob. Rob carried them the whole show and they've done everything he's told them to do, include fetch him water and pour it on his head after Wednesdays challenge. That was really weird. It was like he was their God or something. If they haven't stood up to him in the first 32 or 33 days, I can't imagine it's gonna change in the last week. Ralph? Mike? Andrea? No chance to get more votes than Rob either. It's Rob or Matt's game to win at this point. If one of them makes the final and the other one doesn't, he's a shoe in to win. If neither make it, then I don't have a clue who'll win. If they BOTH make it, that'll be the most interesting final tribal council in a while and probably the best ending this season could hope for.
Do you vote for the guy who's now on his 4th time playing, has done a complete 180 with his character, and the guy who dominated this game from start to finish, in Rob? Or do you vote for the underdog who basically spent the whole show off on Redemption Island by himself winning challenges and keeping himself in the game? Personally, I'd vote for Rob not only because he single handedly controlled this whole season, but also more as a Lifetime Achievment Award, since this season solidifies him as being the best player in the history of this game. But I know the way some of those wacky jury members get when it comes to final voting, and they love to hold grudges and vote with their heart instead of their head, so we'll see what happens. The reason I have a feeling the reason Probst said in the beginning this was one of the best seasons yet was because of what he knows is coming at the final Tribal Council. I haven't read any spoilers about this season, and I refuse to, but I can't imagine Probst would promote it like that if we didn't have a Rob/Matt twosome in the final three.
"Celebrity Apprentice"
There was nothing I enjoyed more than having the last 30 minutes of this weeks episode pre-empted so President Obama could tell us Osama Bin Laden was dead. Do you realize how much that probably got under the skin of Trump? He's that self-centered to think that the ending to his silly show was important enough not to be pre-empted. What perfect timing. Awesome. Once I went online and read that Hope got the boot, I didn't even care to go back and watch the rest of the episode. It's not like this show is dripping with suspense every week. The whole thing is just fun and games and watching people yell at each other. I've stayed away from spoilers on this show, but I'm pretty sure Jon Rich and Marlee Matlin are the final two. They have raised the most money for their charities, so they seem like the most likely candidates. Nene's too outspoken and she'd never make the finals, Stars ego will eventually end up being her downfall, Meatloaf is kinda off in his own little world, and a guy with gold teeth and sunglasses isn't winning this show in my lifetime or yours. Not really much else to say about this show.
"The Voice"
So I've only seen the first episode, but here's what I don't get. Why are people making such a big deal about how the swiveling chairs, and "picking people strictly off their voice" is what makes the show so good? The judges don't see these peoples faces for what, a minute? Once they've turned around, this is just another singing competition. Yet everyone's acting like this is some inventive idea and has revolutionized singing competition shows. Once they've been selected, the swiveling chairs mean nothing. I mean, you knew the judges were going to pretty much turn around on most of the singers, so does it really matter whose team they're on? I don't know. I just don't get the appeal.
Starting next week, it's just another singing show, but with coaches. Basically, it's the "X Factor". "The Voice" just used a different way to select their singers, and only did it for two episodes. Not to mention that everyone who was cast was already either a good or great singer. So even singers who didn't have a judge turn around on them, it's not like we're all hurting for them inside and can't wait for them do well down the line, like maybe someone who gets the boot on Idol. Can you name one person in the first two weeks of this show who didn't get picked by a judge to be on a team? Of course you can't. But you'll remember the names Jacob Lusk, Pia Toscano, and Stefano Langone for a while.
Don't get me wrong, it's not that think the singers are terrible or anything, because I don't. I just saw a lot of peoples reaction regarding the swiveling chairs like this was something revolutionary, when in reality, once a judge turned around and that singer was on a team, the fact a judge chose them based off their voice over looks means nothing, since their voice is the only thing that'll keep them in the competition anyway. The good thing this show has done, and it knew it needed to considering "Idol" is out there, and "X Factor" is debuting in the fall, is that it hired star quality judges who were relevant. It had to. Would you watch this show if the four judges weren't the four that they'd chosen? I don't think so. So they did good by hiring big name artists in the industry.
How long can this show last? I'm not sure. I have to see how the rest of the season plays out. But I'm not sure we really need THREE singing competitions on major networks a season, you know? Kind of overkill. I think once "X Factor" debuts, it'll hurt Idol's numbers, which in turn, will hurt "The Voices" numbers as well. "The Voice" is kind of a mini "X Factor" in that it puts singers on teams to be mentored by the coaches/judges. But "X Factor" will be on such a bigger scale because this is Simon's baby, and there are no restrictions to it in terms of an age limit. Plus they break it up into four different categories, including groups. It's going to be huge. I think "X Factor" is going to blow doors on anything we've seen so far. As big as "Idol" was when it exploded onto the scene, "X Factor" will be just as big, and with a $5 million prize to at stake to the winner, it makes it that more Must-See-TV.