There is a link at the top of the page entitled "Bachelor Ben's Girls" that will keep a running list every time I add new girls. Today's girls have been added.
The Bachelor Ben Flajnik, the frat boy player who will milk 11 weeks in January through March to promote his wine business, all while dating 25 women from across the country in hopes to finding one that he will eventually never walk down the aisle with, begins his journey tonight. Yep, the season hasn't even started and I can pretty much tell you that's how it's going to end up. You know what's funny? Of course you're all aware of the Jennifer Love Hewitt tweets that I make fun of incessantly. Well, if you've ever read her tweets, you'd know that every one of them is loaded with positivity and love and a bunch of happy faces and exclamation points. Well, does anyone find it ironic that on the day Ben begins filming, JLH tweets today, "Good old fashioned case of the blues today." Gee, I wonder why? Once again, for those that think her "date" with Ben just happened to be a random coincidence that they ended up in the same bar together nowhere near where she lives 5 days after she freaked out he started following her on Twitter and made a comment about making a trip to Sonoma, then I guess you're not the brightest bulb in the bunch. It wasn't coincidental. And they didn't just shake hands, say hi at a bar, and go their merry way either. But whatever. On to bigger and better things.
Over the course of the next two months, I will be giving you as much info as I can regarding the bachelorettes who are on the show, plus any sort of production notes and spoilers that I can. Since the show has begun to embrace social media, and Chris Harrison now tweets during filming without giving too much away, lets just say that the locations of where they are shouldn't be too hard to figure out if I haven't found out beforehand. Right now, I have the names of 9 women currently on the show. Only have pictures of 5 of them so far, so, I'm patiently waiting for more stuff to come in. I'll be releasing them however I feel like doing it. I'll never know when and how many I'll be posting, but if you follow me on Twitter, Facebook, or my Facebook Fan Page, you will always be updated when I did. So since the Meet and Greet begins tonight, I figured I'd give you two of the girls to start with that are confirmed for the season. Here they are:
______________________________________________________
1. Elyse Myers: 24, personal trainer/fitness instructor, Tampa, Fla. Originally from Illinois, graduated from Eastern Illinois University w/ a degree in exercise physiology.
Twitter: http://twitter.com/#!/ElysedMyers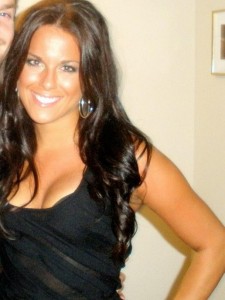 ______________________________________________________
2. Erika Uhlig: 22, Chicago, current Miss Chicago 2011, went to University of Pitt. All her info currently on her Miss Chicago site (http://www.misschicago.org/erika.html), and she also has a Twitter account that she didn't shut down before she left.
Twitter: http://twitter.com/#!/misschicago
Also, tons of pictures if you wanna google her. We'll go with the pageant one for now: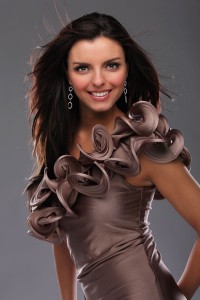 ______________________________________________________
So everyone, you may begin your "Ewww, she's ugly" or "I don't see Ben with her" comments immediately, even though you don't know a thing about them and you're basing your opinion off one picture. But I guess that's what completely irrational people do, so have at it. I wonder if JLH's blood is boiling right now as she starts frantically googling these women to see if they compare to her. Welcome to the family ladies. All former female contestants from previous "Bachelor" seasons will be judging you now, and just wait til you get back home and your Facebook page friend requests have gone up by a few hundred, and half of them are former contestants of the "Bachelorette" looking to see who wins the race for quickest into your pants. Hope you're ready. I find it pretty interesting that both of these girls didn't shut off their Twitter accounts before they left. Granted, neither are big Twitter users as you can tell by their lack of tweets, but it's funny that each of them put in their last tweet that it'd be a while before they tweeted again, which also confirms they're doing the show. I'm sure ABC will shut those down immediately since I just posted them, but hey, just wanted to get it out there so you can follow them once they get back.
"Reality Roundup" with my thoughts on "Survivor", "Dancing with the Stars", and "X Factor", along with some "Reader Emails" will be back on Thursday. Also, your "Real Housewives of Beverly Hills" recap is now up. You can view by clicking the link on the top of the page.
Send your emails to: steve@realitysteve.com. To follow me on Twitter, it's: www.twitter.com/RealitySteve. Or join my Reality Steve Facebook Fan Page. See you Thursday.