There is a link at the top of the page entitled "Bachelor Ben's Girls" that will keep a running list every time I add new girls. Today's girls have been added.
This week's "Reality Roundup" will include two more bachelorettes confirmed for the "Bachelor", along with my thoughts on the "Dancing with the Stars" premiere, two weeks worth of "Survivor", and the debut of "X Factor" last night. I just realized how full my DVR is every night now that fall season is underway. From reality to scripted, I think every night I have at least 3-4 shows that are being recorded. Not to mention my 4 hours of 90210 that record every Saturday now. Season 8 starts this Saturday. That's where we get Hilary Swank as the single mother Steve tries to bed, and Noah, the town drunk that Donna, Kelly, and Valerie I believe all sleep with at some point.
So, lets get to what you're all here for, and that's to dissect every nook and cranny about the girls who will be competing to be Ben Flajnik's ex-girlfriend. Here you go:
________________________________________________________
3. Heather Freshwater: 25, Knoxville, TN, 7th grade language arts teacher at Holston Middle School. Attended Carson-Newman College in Jefferson City, TN and majored in English.
Work Page: Heather Freshwater – Holston Middle School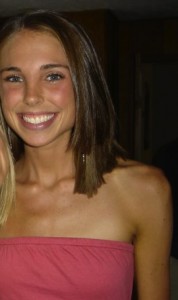 _______________________________________________________
4. Jamie Otis: 23, maternity nurse at Cortland Regional Medical Center in Cortland, NY. Intro video was shot at her hospital a few weeks ago.
I guess my only question about Jamie would be, "Why did she attend a wedding with Chaz Bono?"
"Dancing with the Stars"
So Brooke Burke is really gonna go with Brooke Burke-Charvet, huh? Ummmm, why? She does realize that plenty of more people in this world know who she is than remember her husband from a TV show 10 years ago, right? Man, what an upgrade for Charvet. He must be kicking himself that he got his wife/actress, who everyone has known for years as Brooke Burke, to throw the hyphen in there. Most actresses who are established and have carried their name around for a while don't bother changing their last name or adding a hyphen, but for some reason, Brooke wants to. Hey, whatever floats your boat woman. The funny thing is, despite her going to the hyphen, pretty much everyone that ever references her in conversation amongst friends or talking about DWTS will still just call her Brooke Burke.
Are we really going to have to sit through the show every Monday this season and to have to see/hear the Kardashian sisters running their mouth the whole show? Seriously, shut up ladies. You've gotten enough cameratime as it is, do you really need to be calling attention to yourselves when it's your brothers turn to shine? I love how Khloe called out the judges for ripping Rob on his lack of musicality. Did she not watch the dance? Was she busy texting or something? Khloe, yes your brother is still learning and can mostly definitely improve, but did you actually watch the same dance we all did? He had ZERO musicality. None. Zilch. Yet you think he's Fred Astaire already or something. I'm sure Lamar was thrilled to be there Monday watching his brother-in-law and teammate be two of the worst dancers out there. No wonder Lamar was wearing sunglasses indoors. I'd be embarrassed if I was married to a wookie as well. C'mon Lamar. You're better than that.
Then we have to see the sisters from hell take to Twitter and bitch about Rob being in the bottom 3, all while trashing Elisabetta's performance. Can someone just put a muzzle on these women? Do they realize that just because Rob was in the bottom 3 doesn't necessarily mean he was in the bottom 3 in terms of audience votes? Then again, with annoying sisters like you around constantly looking for attention, I wouldn't be surprised if no one voted for him. I'm guessing the Triangle of Terror sisters are hurting Rob this season more than helping. Sorry, but the E! audience who watches their ridiculous shows are not the same people who are watching DWTS on Monday nights. So yeah, you're turning all those viewers off with your annoying voices and attitude. Keep your traps shut, and let Rob's dancing be the deciding factor on whether he sticks around or not.
You gotta respect George Clooney, don't you? The guy is the ultimate playboy. Dates supermodels from across the world, yet never gets hitched to any of them so he can pretty much bang anyone he wants without any repercussions. The only reason Elisabetta is on this show is because her ex-boyfriend is a famous American actor. No one out here would give a crap about her if she was just an Italian supermodel. And once he sh**canned her, he moved on to Stacey Kiebler who will be his next victim. Sure, I bet she's loving her time with him traveling the world and being his arm candy. Hell, I'm sure she's probably convinced herself he's actually in love with her and she's the one he'll finally settle down with. Sorry Stacey, in a few months, he'll kick you to the curb too. He's basically the Derek Jeter of the acting world. As long as he's never married, he can never be involved in a scandal. Athletes cheat all the time, and the only reason it becomes news when they're caught is because they're married. George and Derek just take all that completely out of the equation by going, "Ok, as long as I'm not married, I'm single. I don't care who I'm dating or seen with. I ain't married, so it's all good." And they skate by for bedding hundreds of women because it's ok since they're not married. Funny how that works.
As annoying as Kristin Cavallari was on Laguna Beach and the Hills, she is still ridiculously good looking. Her dancing skills need improvement, but at least she's some more eye candy for this season. I fully expect her to have the same run that Audrina did on this show. Won't win, but won't be eliminated early either. Plus, she's got the Ballas Factor working for her. What's the Ballas Factor? I don't know. I just made it up. But lets just say it has to do with voters like him, and the fact that he's probably already tapping that after every rehearsal will help her cause in the short term. We can expect any minute to hear the rumors of them hooking up and dating, and by the time next season rolls around, they'll be broken up. It's like wash, rinse, repeat with Ballas.
I was always curious exactly how Ron Artest was gonna be able to do this show. Lets say Ron was actually good. And lets say that the NBA lockout was definitely coming to an end. Training camps were supposed to begin in a couple weeks. What if Artest was still on the show. Obviously, he couldn't have done both. So basically, he would've had to quit, which begs the question, "Why even cast him in the first place?" I guess that tells you all you need to know about the NBA lockout. Sure, pretty much every expert out there expects a majority of the season to be cancelled, if not all of it. But on the slight chance these two sides came to an agreement, why even take a chance casting a player who would've had to leave the show and join his team anyway? Didn't make much sense.
I don't think any guys are disappointed that Hope Solo is on the show. I know I'm sure not. She's what we call "sports hot." Sure, there are plenty of women in this world that are just as attractive, if not moreso, than Hope. However, for her profession, and in the women's sporting world, she's in the top .0001%. That's just a fact. Line her up against swimsuit models, and she doesn't stand out at all. Line her up with all professional women soccer players, and every guy would pick her. "Sports hot." However, her athletic ability will ultimately be her downfall on this show. She's even said it in all her interviews. She's very tomboyish. That doesn't bode well for ballroom dancing. She looks great out there, but, you can see the athlete in her during the dance. Nothing real fluid, she's almost too muscular, and she just looks more like someone you'd want to chill and have a beer with than glide around the dance floor waltzing. Another middle of the road-er. Probably finish anywhere between 4th-6th.
I don't want to say I already know who's gonna win this season, but, I already know who's gonna win this season. Just like "Idol" or any other show where the public votes on the winner, a lot has to do with backstory and how likable the person is to the audience. So, even though he's already one of the better dancers after Week 1, I'm guessing JR Martinez' lifestory is only going to help matters. I mean, who WOULDN'T want to see that guy win? Sure, if he was terrible, he'd probably last a few extra weeks based off his story, but he's not. He's one of the better dancers AND has the story to boot. I'd be shocked if he didn't win.
Nancy Grace can be eliminated next week and it still wouldn't be soon enough. Sorry. Can't stand her. Can't stand her hair, can't stand her show, can't stand her voice, can't stand her attitude. Other than that, she's a ball of sunshine that brightens my day every time I see her. Glad they stuck her with a new dancer this season. It's funny how they'd never give a new pro dancer anyone any good. They're basically setting these people up to fail. Already one of the new pros is gone. Tristan is stuck with Nancy, so he's not long for the show. And Val has Elisabetta, who has no chance of winning. Better luck next year guys.
And oh yeah, congrats to Lacey on dealing with the baggage she's been given this season. She's handling it well so far. No, I'm not talking about Chaz as her partner. I'm talking about the giant cannonballs she went out and bought and bolted on to the front of her chest. Yowza.