On Friday, Ben took 11 girls to the Sonoma Plaza in Sonoma, California. This would've been his first group date of the season. He had a 1-on-1 the night before in Santa Rosa, Ca. Not sure who it was with yet. Then again, outside of Jamie Otis (who is sitting in the top row far left), I don't think I've identified any of the other 10 in this picture. This picture is courtesy of the Sonoma News. It appeared on their website Friday afternoon.
Awaiting their turn – Sonomamag.com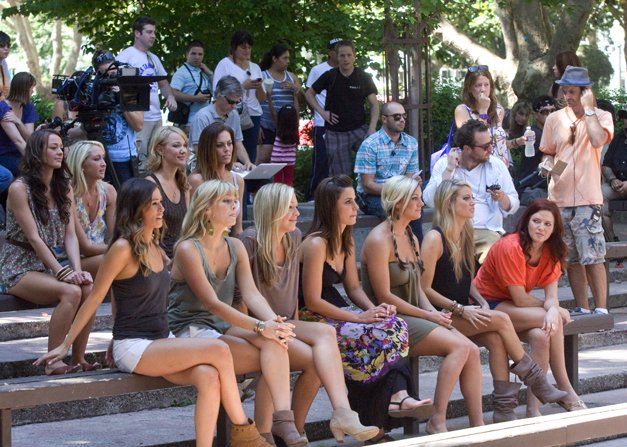 More contestants will be confirmed later this week.
Send your emails to: steve@realitysteve.com. To follow me on Twitter, it's: www.twitter.com/RealitySteve. Or join my Reality Steve Facebook Fan Page. Talk to you later.