There is a link at the top of the page entitled "Bachelor Ben's Girls" that will keep a running list every time I add new girls. Today's girl has been added.
Couple things before we get started. We have a new writer on board to cover the "Amazing Race", and her name is Kimberly Wilson. Her column is up now at the "Amazing Race" link at the top of the page. Feel free to check her stuff out and leave her a comment. She will be touching on spoilers of that show, so you've been warned. I don't watch it, so I have no clue what any of the spoilers are. Just let me know if Jenna decides to take her clothes off for Playboy again after this season. That might pique my interest. Also, your latest "Real Housewives of Beverly Hills" column is up now too.
If you didn't see the post I put up Sunday, here is the pic I posted again: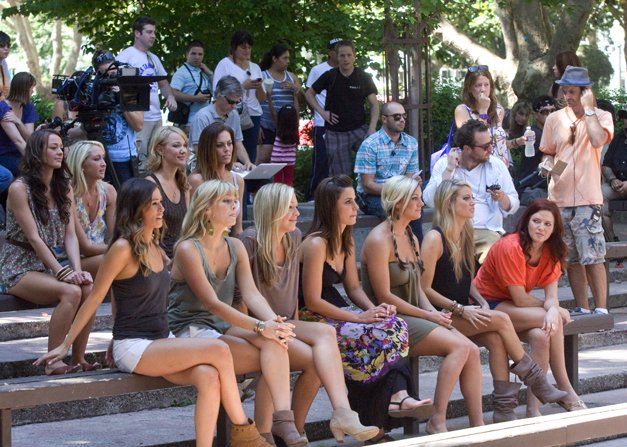 This is the 11 girls who went on Ben's first group date of the season in Sonoma, Ca. The picture came courtesy of Sonoma Magazine's online site. I've only identified one of the women in that pic so far (Jamie Otis is in the back row, far left), but another one will be identified today. Plus, I have a few more that will be released later on.
As for my Twitter and Facebook posts yesterday in case you missed it, Ben filmed a 1-on-1 date in San Francisco at the Grove on Chestnut Street. Part of the date had him and the brunette he's with (sorry her face is being blocked by Cassie Lambert in the picture. Dammit, get out of the way Cassie) riding around on a vespa, just like he did with Ashley. I guess Ben is sticking to his "Dumb and Dumber" roots, re-living that scene with his date.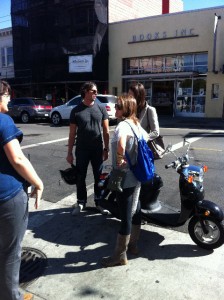 I don't know what the brunette's name is yet, but I was told it is the girl who is in the middle of the first row in the group picture from Sonoma.
Now, let's get to our two newest bachelorettes I can now confirm:
_____________________________________________________________
5. Shawn Reynolds: 28, Phoenix, AZ, financial advisor. Attended Arizona St. University on a soccer scholarship, never married, has a son about 5 years old named Gavin. She's the third girl from the right in the first row of the group pic in the pigtails.
LinkedIn Profile – Shawn Reynolds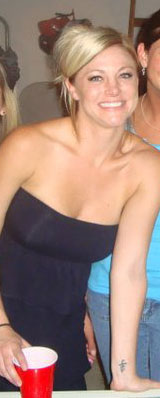 _____________________________________________________________
Be back on Thursday with your "Reality Roundup" including thoughts on DWTS, Survivor, X-Factor and some archived interviews with a couple guys from "Bachelor Pad." Send your emails to: steve@realitysteve.com. To follow me on Twitter, it's: www.twitter.com/RealitySteve. Or join my Reality Steve Facebook Fan Page. Talk to you Thursday.