Thanks for the response to the website. A lot of hard work was put into it by a few different people, a lot of back and forth, but I think we've arrived at what we want. Still minor things here and there that will be tweaked, but overall, this is what we've decided on. Not that the other one was hard to navigate, but this I believe is even easier.
Filming for the "Bachelor" has left Panama and will be in Belize for the rest of the week. Cast and crew have occupied the Coco Beach Resort and the Belizean Shores Resort. You know what's funny? All these different countries they visit, and these 5 star resorts and hotels they stay in, really is more for the crew than it is the cast. I mean, if you're a contestant on this show, yeah you get to travel to all these places, but it's not like you get to go sight seeing. You get one date in each new place, whether it be on a group date or 1-on-1, and the rest of the time you can't leave your hotel room for the most part. So while you do get to travel to places you probably normally wouldn't, it's not like you get to really experience them. Now for the crew and Chris Harrison, well, it's one giant party. These people pretty much can go out and do what they want since they work in shifts. Well, except Chris who shows up at the beginning of the trip, chills with his wife for the rest of the week wherever they are, and then appears for the rose ceremony. Like I've said, the guy has the greatest job in TV and basically does nothing.
Lets get to the two new contestants I can confirm for you this season:
_______________________________________________________
12. Kacie Boguskie: 24, Knoxville, Tennessee, works at Genera Energy LLC, former majorette at the University of Tennessee where she twirled the baton at the football games. She had a 1-on-1 date in Sonoma where, among other things, went shopping with Ben and they purchased a baton so she could show off her skills. How cute. In her majorette picture, she's in the top row, 3rd from the right (click on the picture to make it bigger).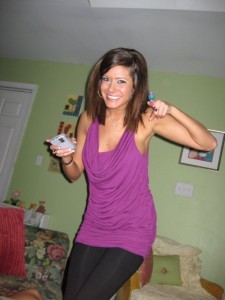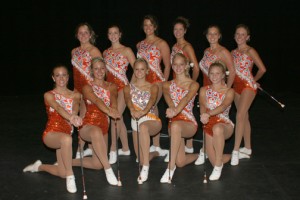 _______________________________________________________
13. Anna Snowball: (yes, that's her last name) Age ?, Grosse Pointe, Michigan.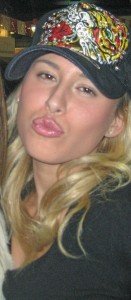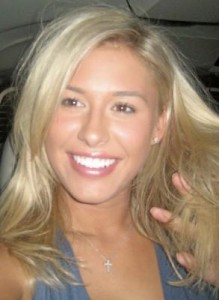 _______________________________________________________
What's with some of the last names we have this season? Snowball, Freshwater, Truehart? Sounds like things you'd name your stuffed animals. Just sayin'.