I apologize it's been over a week since the last posting. I did say back on Nov. 22nd that I was going to post the ending after Thanksgiving. Well, I changed my mind and I'm gonna do things differently this season. Today I'll be revealing the final four, along with some fill-in-the-blanks from ABC's press release yesterday, then, sometime in the near future (see, I'm not committing myself to a specific date since apparently that gets peoples panties in a bunch when I do then don't produce) I'm going to reveal the ending. Then lastly, sometime before the season begins Jan. 2nd, I hope to have your episode-by-episode spoilers. Still missing some pieces here and there, but hope to have them by the time the season begins. Kinda weird. First time I've ever had the ending before I had everything else completed.
The show completed filming in Switzerland on Wednesday, November 16th. That Saturday the 19th is when I was given the info of what all went down in Switzerland. Nothings changed since then. However, for reasons that are personal and I'd rather not get into, I've decided to wait a bit to release it. Someone emailed me yesterday and asked if it's because I'm purposely teasing readers so they'll come to my site every day checking to see for a new update, which increases my page views, and gives me more money. I immediately responded to that person and told them they have no idea what they're talking about. That's not how the income to my site works. Not even close. Not to mention, this is the "offseason". My income in the "offseason" is probably 1/20th of what it'll be come Jan. 2nd when the season begins. As I told this person, I could tease something every single day to get people to check the site every single day, produce nothing, and it wouldn't change my revenue stream. The traffic is so miniscule right now compared to when the show is on that nothing I do matters. I'm not teasing anyone for readers. Don't need to. I know they'll be there come January. When I'm gonna post, I tweet when I'm gonna post. When have I ever posted a column out of the blue without teasing it on Twitter and/or Facebook first? I don't think that's ever happened.
My readers are loyal readers. I know that. I've seen the numbers over the years. I also know that those loyal readers don't start coming in droves until the season begins, even though I've been spoiling Ben's season for the last 2 ½ months. Sure, people are interested and I've had traffic since "Bachelor Pad" ended, but I'll be honest, it's pretty much the crazy, fanatical ones that are checking during the "offseason." I'd say 95% of this show's audience doesn't care about what's going on during filming, doesn't read internet sites, and generally has no idea when the season even begins. Until they start seeing commercials for it is when they start caring. If they wanna check the site in the offseason, fine. If they don't, that's fine too. The majority of this site's income is made while the show is airing. Has been ever since the advertising started on this site, so, suggesting that I purposely tease people so they'll come to my site everyday, thus increasing my revenue, is just not true at all. Sorry, but that's not how the ads on this site work. I'm gonna make what I'm gonna make in the "offseason", and nothings gonna change that. Now, on to more important matters.
Ben's hometown dates were filmed between Oct. 24th and Oct. 31st. These were the four women this season who received hometown dates. I was informed of who these four were right after Halloween. Two I've already identified, and two that I hadn't. Sometimes there is a method to my madness. Of course I purposely didn't reveal who two of them were so at least you had something new today to surprise you. The two I'd already identified were:
___________________________________________________________
Kacie Boguskie: 24, Knoxville, Tennessee, works at Genera Energy LLC, former majorette at the University of Tennessee where she twirled the baton at the football games. In her majorette picture, she's in the top row, 3rd from the right (click on the picture to make it bigger).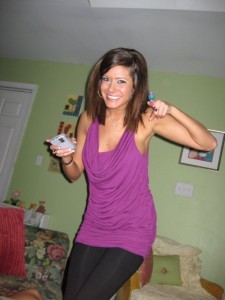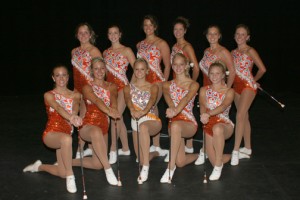 ___________________________________________________________
Courtney Robertson: Santa Monica, CA, professional model, was on the cover Fitness Magazine in April 2011. The You Tube video is of her in a Caesar's Palace commercial.
Courtney Robertson Modeling Website

___________________________________________________________
The two that I hadn't identified yet are:
Lindsey Cox: 27, Clovis, Ca, the girl circled in the group picture from Puerto Rico, graduated Fresno St. University majoring in public relations, worked at Savvy Salon in Clovis, CA, and is the girl that rides in on the horse on the first night.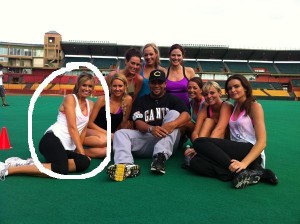 ___________________________________________________________
Nicki Sterling: 26, North Richland Hills, Tx, dental hygienist, graduated Texas A&M in 2007, divorced within the last year (maiden name Nicki Felix). The first pic of her is on page 5 of the school newsletter at Blinn College in Texas where she's a dental student and some of them got to visit the state capital. The rest of these pics? Well, looks like Nicki thoroughly enjoys getting her party on. I think I'm in love. I mean, Nicki drinks Coors Light. I drink Coors Light. Nicki likes dancing on bars. And hey, whaddya' know, I enjoy watching women dance on bars. Match made in heaven.