The one thing I've been asked the most in the past week has been, "How are you handling this?" In a word, I'm "frustrated." Frustrated because all of you that know me and have read my column know I'm a straight shooter. I'm very blunt, I'm very honest, and I don't hold back with anything. So it's killing me not to be able to say anything just yet about the allegations levied against me. I'm not very good at keeping my mouth shut about things like this, but I have to for the time being at the request of my lawyer.
As you have undoubtedly heard, the production and distribution companies behind the "Bachelor" have filed a lawsuit against me apparently making some false allegations about claimed damage to the show. I have not yet been served with the suit, but plan to respond to the specific allegations soon. In the meantime, even though it is stated in my Privacy Policy at the top of the page, let me absolutely clear as can be about this: none of the information that I am hereby revealing, or have revealed about the upcoming show, was provided to me by contestants, participants, or anyone else under a confidentiality agreement with the show. In case you might've skipped that last sentence or didn't notice it was bolded, let me repeat that: none of the information that I am hereby revealing, or have revealed about the upcoming show, was provided to me by contestants, participants, or anyone else under a confidentiality agreement with the show. Good. Hope that's been cleared up. With that said, here is some news to fill you in on regarding the season, including your final four breakdown.
Right after I was given the info about the ending of this season, I was in California visiting family and I figured, "Why not ask my niece and nephew who they thought wins?" They are 7 and 4 respectively, have never watched this show, love to wrestle each other all day long, and are aware that "Reality Steve" is their uncle, but have no idea what that means. So I gave them a list of 15 of Ben's girls, and hit record. Here were their guesses:
Well, needless to say, my niece and nephew were wrong. Yes, even the powers of his Spiderman gloves couldn't give him the winner. Since you know the final four are Kacie Boguskie, Courtney Roberston, Nicki Sterling, and Lindzi Cox, it's safe to say that Emily or Jennifer didn't win. Nice try, though. Now go clean the back room. Uncle Stephen will be back there in 8 days and wants a clean room to sleep in. Although, I pretty much just sleep in my nephew's room now when I go back. The futon makes my back ache. So now I just hang over the edge of his full sized bed. Fun times.
In case you haven't seen it yet, here is the full 3 minute promo that ABC debuted on "Good Morning America" last Tuesday, the day they also revealed the head shots and bios of Ben's 25 women, AND the day that they filed a lawsuit against me. I'm sure that was COMPLETELY coincidental all of that happened on the same day. Go figure.
Looks like another sh**show of a season. Ben and Courtney going skinny dipping, the return of Shawntel to pretty much embarrass herself for one night, women hating on other women, Courtney having the mouth of a drunken sailor, Ben claiming he's actually on this show to find love, you know, the same old song and dance every single lead character has said for 23 seasons now.
You know who your final four are:
Kacie Boguskie (Clarksville, TN) Got to show off her baton twirling skills when she had the first date of the season in Sonoma.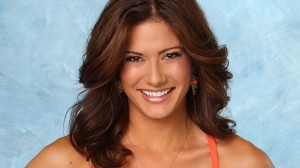 Courtney Robertson (Scottsdale, AZ) An international model with pictures all over the internet, has a nationally running commercial for Caesar's Palace, yet she's coming on THIS show looking for a date? Uhhh, ok.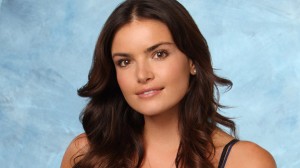 Nicky Sterling (Hurst, Tx) The divorced dental hygienist who likes to drink Coors Light and get her party on. Me likey.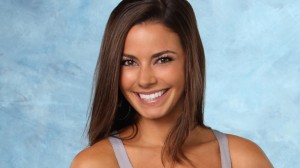 Lindzi Cox (Ocala, Fla) The woman who rides up on the horse and receives the first impression rose. Wasn't that pretty much a guarantee? I mean, no one's ever not arrived in the limo before, have they? So when the producers talked her into riding a horse in, errrrrrr, when she decided 100% on her own to ride in on a horse, she HAD to have known that'd get her the first impression rose, right?