Back with another live video blog tonight at 9PM EST/6PM PST. It will NOT be 90 minutes this week. I am going to make sure we stay right around 45 minutes. It's going to be a little more interactive as I plan on just saying a few things, then immediately taking the questions you submit. Your name and question will appear in text on the video next to the live feed, so you'll be able to see it. Also, once the show is over and it's archived, you'll be able to scroll over every question that was asked on the show, and pick up the video from that exact point, rather than re-watch the whole thing. Not to mention, you'll be able to tweet and FB out any of those answers that you'd like. So join Maddie and I later tonight as I rip through as many questions as I can.
Emily Maynard gave her first interview yesterday with People.com since being officially named the next "Bachelorette." Well, at least she admits that changing her mind was hypocritical and thought that she'd never do it. So why'd she change her mind?
"I know it can work," Maynard says. "I fell in love the first time and no, we didn't end up getting married, but in the end just falling in love, for me, is a success."
Now if I read that answer correctly, to me she's saying that an engagement/marriage out of the whole experience isn't necessarily what she needs, but that just finding someone is good enough for her. Well that's refreshing to hear. Sounds like someone going into this not expecting to find a husband, but just somebody to fall for. I mean, I'm sure there will still be a proposal at the end because that's what these people are pretty much expected to do, but at least Emily seems a little more level headed about the whole process. We'll see. But for her first interview, I actually somewhat liked that answer. And I loved the fact she owned up to coming across hypocritical and admitted Ricki will not be a major part of filming, if at all. So now the moral police can calm down about this affecting Ricki. Didn't affect Ty during Jason's season, I'm sure Ricki will be the same.
Now as for her season, local reports coming out of Charlotte this morning are saying they've identified not only the city of where the guys mansion will be, but also the address, which is completely different from this report which came out 2 weeks ago, claiming it was this house. I never really put much stock into that report since it was just pictures of a house and they didn't even give the location of where it was. From what I hear, this report is more accurate. The mansion is located at 16424 Marvin Rd, in Charlotte, North Carolina, a small, high end suburb. You can see the listing here on Zillow.com. I've also included some pictures from the listing (Photos courtesy of: Peters & Associates, Inc. and LunahZon Photography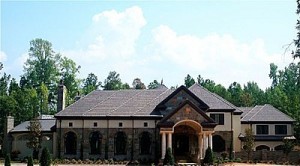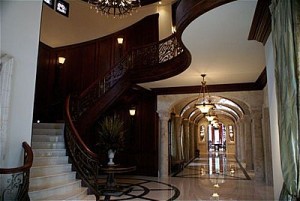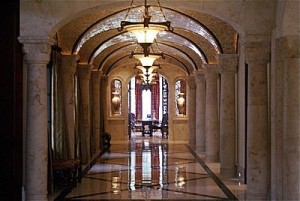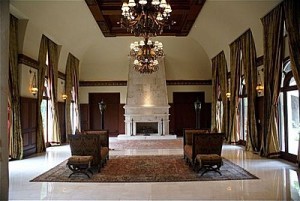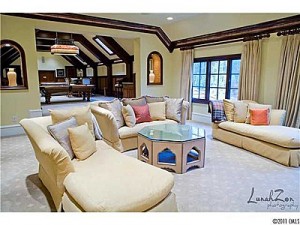 __________________________________________________________
I mean, it certainly looks like a mansion that can be used for the show. 12,000 sq ft, 6 bedrooms, and 9 bathrooms. Sounds about right. Time will tell if this report is actually right. I'm hearing it is, but it's still early in the process, filming doesn't start for another 6 weeks, and who knows, maybe now since I posted the address, they'll change it. Crazier things have happened.