As I mentioned yesterday, some pictures and confirmation of Emily's guys has been posted already. I know that WetPaint had two of these guys they wrote about at the end of last week, plus, there have been people on Twitter saying they know people on the show. I've known about these guys since the end of January, but as I've done the past few seasons, I was not going to jeopardize these guys chances of getting cast by releasing their information early. If others wanted to, there was nothing I could do about it. But now that the guys are already in Charlotte, I can start releasing what I know. I currently have 10 guys names, pics, and info. Here are the first five I will give you (minus Joel and Tony, and adding Ben and Jef). As more and more info comes, I will add to each one of their bios. (Hey, just out of curiosity, did Emily specifically request that every one of her guys be a musclehead? Geesh):
1. Ryan Bowers: 31, gym owner at Athelite in Evans, Georgia. You can read his bio here. Here's an article written last June about Athelite Sports Training Academy. Played Div. II college football at Presbyterian College, and has played in the Arena Football League for the Indiana Firebirds, the Green Bay Blizzard and last year with the Georgia Force.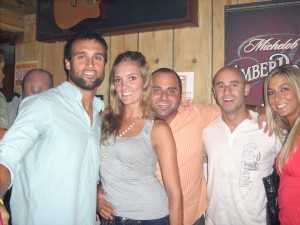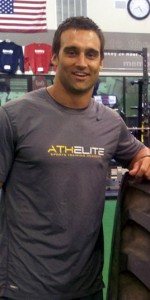 _________________________________________________________
2. Jef Holm: (No, that's not a misspell. Dude goes with one "f." Uh oh. I don't know if I can trust a Jeff with one "f.") Pleasant Grove, Utah. Don't have a lot of info on him yet, other than his LinkedIn page which shows he's the CEO of People Water. Haven't been able to find many pictures of him yet other than the one posted over at GlobalOdyssey.net. Once I get more, I will add to his profile. I posted a few "People Water" videos below. The first one is a profile of him, and the other two explain a little more of what his organization is about.
Why People Water from People Water on Vimeo.
People Water Nicaragua from People Water on Vimeo.
Unicorn City Premiere sponsored by People Water from People Water on Vimeo.
_________________________________________________________
3. Ben Smith: 25, originally from Plano, Tx (hey, right next to me), but currently lives in New York City. Currently pursuing a career in modeling/acting. Wow. Shocker they cast someone like that. Before moving to New York City, get this, he was the Prince Charming character at Disneyworld in Orlando and also performed in Tokyo Disney. Hey look! He's the male version of Tenley!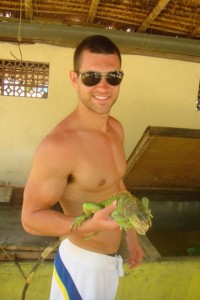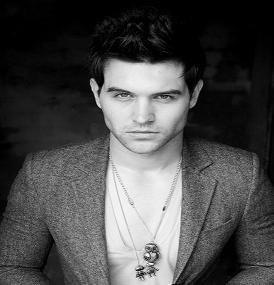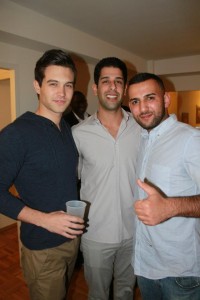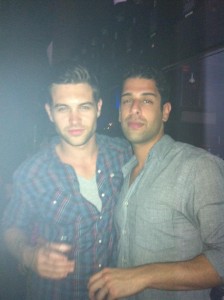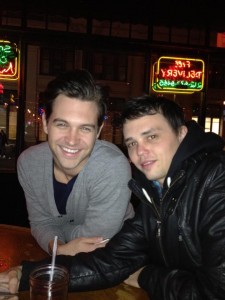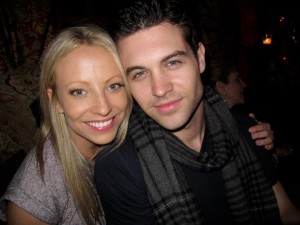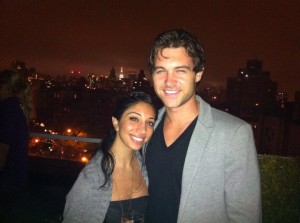 _________________________________________________________
4. Doug Clerget: 33, Tacoma, Washington. Graduated from Eastern Washington University in 2000. Is a Vice President at Kidder Matthews in Seattle, WA. You can check out his bio here or check out his LinkedIn page. Also is a philanthropist and started a website with his cousin called DollarPerMonth.org which you can read about more right here. He's a father to an 11 year old son named Austin (pictures courtesy of his Facebook page which has since been taken down).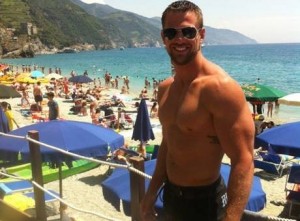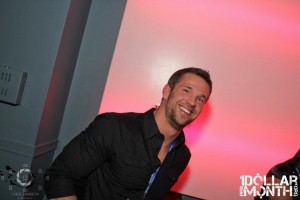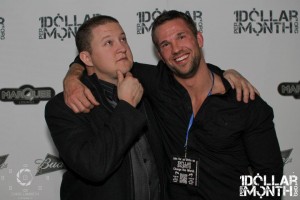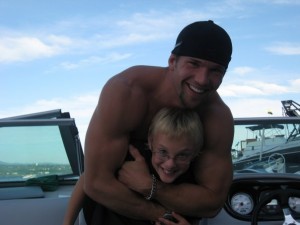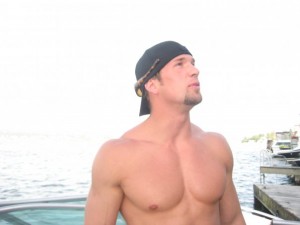 _________________________________________________________
5. Travis Pope: 30, Madison, Mississippi, account executive for the Clarion Ledger newspaper. Graduated Mississippi State University in 2004. The interesting stuff is who he was previously engaged to. Lauren Jones, CEO of Lauren Jones Footwear, that you can Wikipedia right here. They were engaged about 2 years ago before breaking it off roughly 6 months later. I remember this chick from that "Anchorwoman" reality show a while back. I'm guessing once the season starts, if Travis lasts long, the tabloids will be all over this girl looking for info. Also, her and Travis were pitching a reality show together called "Chasin Dreams with Lauren and Travis." The video below is from a photo shoot they did for "Bride" Magazine when they were still together. (Looks like someone informed Lauren about the video I posted since now it is set to "Private." Oh well. It lasted a few hours at least.)