As for what else has been going on since my last post on Saturday, I can tell you that Emily had a 1-on-1 date at the Greenbriar Resort in Sulphur Springs, West Virginia on Sunday. Not sure who it was with, but I was told they were helicoptered in, had dinner, then people who were at the hotel said they were given notices that a fireworks show would be taking place between 10:30 and 11:30, which it did. I do have pictures from the hotel that night, but they are nothing too special. Just a bunch of trucks, lights, boarded up windows, etc.
Today is a group date, and by all accounts that I'm hearing, it is taking place at Sky High Sports in Pineville, North Carolina. It's not 100% confirmed, as it might be used on a different day, I just know they will be going to Sky High at some point this season. As you can see, Sky High Sports is a trampoline places where everyone will get to goof off, act like kids, and pretend to fall while they're jumping with Emily, only to fall on top of her simulating the missionary position. Mark it down at some point when this date airs, that will happen. Either some guy will fall on top of her, or she'll fall on top of some guy. It's inevitable. You know the ironic thing about this date? This is exactly the type of place that Bentley works at in Utah, except it's called "Airborne Trampoline Arena." Not saying Bentley is on the show or this date, because he isn't, but it's just funny they are doing a date exactly at the type of place that employs him. I can assure you though that Bentley is not part of the show up to this point, and I seriously doubt he will be later on.
As for two more of Emily's guys, I figured I'd release the two I've had that for a couple weeks now that were since released on WetPaint.com within the last few days. I still have two more that I haven't released yet, along with pics of four others that I don't know the names of. Funny story: I was actually going to release a third guy today who I was told had left for filming right around the same time everyone else did, was mysterious about where he was going, etc. Only I found out a couple days ago that he didn't leave to go film the "Bachelorette," he actually left to go film season 2 of "Love in the Wild," which airs this summer. So I have one less guy to report today. Once the "Love in the Wild" cast is released, I'll let you know which guy it was. These two have now been added to the "Emily's Guys" list in the navigation bar up top.
____________________________________________________________
5. Aaron Martell: 35, Los Angeles, CA (born and raised in North Sydney, Nova Scotia, Canada), attended Memorial High School, currently a science teacher at Los Angeles High School in San Pedro, CA.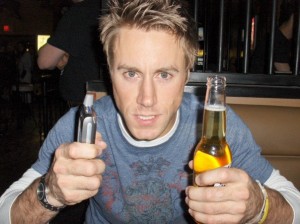 ____________________________________________________________
6. Kalon McMahon: (Full name: Kalon Joseph Reid McMahon) 26, Houston, Tx. Graduated SMU in 2008, model, Houston socialite, and basically this season's male version of Erica Rose. A Houston website posted this on him yesterday. Just google his name and you'll see plenty of pics and what he's all about – and that's wearing skinny jeans.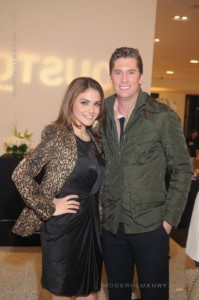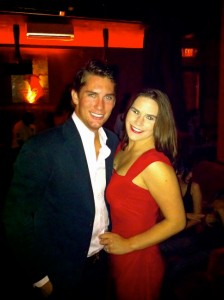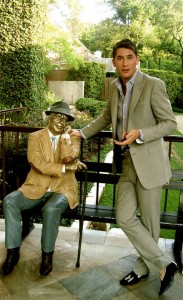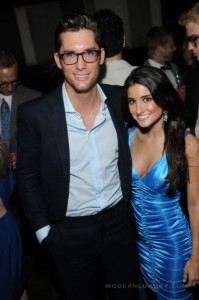 ____________________________________________________________
Back tomorrow with your "Reader Emails" and "Dr. Reality Steve," then at night again at 9PM EST/6PM PST with another live video blog. Very low in both email boxes so far, so get something in by tonight, and there's a good chance you'll see it tomorrow. Send your emails to: steve@realitysteve.com. To follow me on Twitter, it's: www.twitter.com/RealitySteve. Or join my Reality Steve Facebook Fan Page. Talk to you then.