So here's what else I can give you today in regards to the pictures from the airport in Charlotte. I've identified what Charlie looks like (he's the guy who performed a lap dance for Emily on the Muppets group date), but don't have any info on him yet. Also, apparently there's someone who goes by the name "T-Bone" this season. Awesome. Can't wait to have fun at the expense of a guy nicknamed "T-Bone." In addition, the name of the long haired guy jogging in front of the mansion I posted last week is Michael. Here is someone that I do have information on that we can now add to the list of confirmed conestants:
________________________________________________________________
10. Nathan (Nate) Bakke: 25, Los Angeles, CPA at Ernst and Young, graduated University of Arizona 2009. Was on the Muppets group date.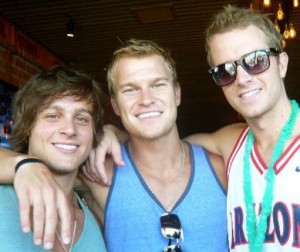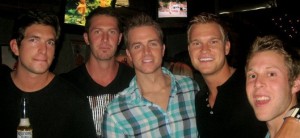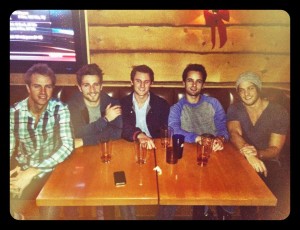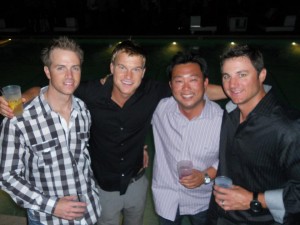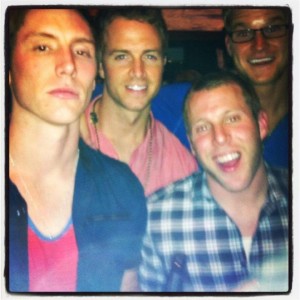 _________________________________________________________________
Probably gonna be a short video blog tonight since there really isn't much going on right now. After a week of chasing kids around, cancelled flights, and being completely out of whack body time, not to mention needing to get caught up on so many shows, I just need to get back to my normal routine. Gonna be kinda hard though since my sister and the kids arrive tomorrow in Texas and are staying for a week. Oh boy. Can't remember the last time I basically saw them for two weeks straight. They get a tad delirious after a while. We'll check in with our question screener Jen tonight because she hasn't been on in a month or so, and we need to find out what's going on in her life since she ditches out on the show so much.
See you tonight for the live video blog at 9PM EST/6PM PST. Send your emails to: steve@realitysteve.com. To follow me on Twitter, it's: www.twitter.com/RealitySteve. Or join my Reality Steve Facebook Fan Page. Talk to you tonight.