Definitely need to start off today's column wishing a Happy Birthday to my mother, Charlotte. You all got to meet her, albeit briefly, on a video blog a few weeks back. She is a great mom, and although she lives in California and I obviously I see her less than I used to, she has always been there for me. So Happy Birthday mom! Your card should be arriving today. And signed the same exact way every single card I've sent you has been signed for the last 20 years. Make sure Olivia and Nichols behave for you on your birthday, which is probably asking a lot.
There will be a live video blog tonight at 9PM EST/6PM PST, however, I don't plan on going long because, well, tonight is the NFL draft and I'm a sports geek. Probably do no more than 30-40 minutes tonight, but hopefully I will have found out some stuff on whatever Emily and Sean did today for their hometown date. I know Emily was hanging last night in downtown Dallas. I had a couple emails this morning from friends who said they saw her there.
Something I need to correct from Monday's column. As you know, the hometown dates have been going on this week, with today being the final one with Sean here in Texas. Hmmmmm, maybe if I find out where they are I'll head out there and be a nuisance walking in the background. Anyway, the rose ceremony is tomorrow night getting down to three guys, and I mentioned on Monday that it would be in Charlotte. I stand corrected. The rose ceremony tomorrow night is in LA. Which means they leave from LA to head out to wherever they are going. I'm still standing by Madrid until I'm told differently since that's where I was told before the season, but at this point, it's anyone's guess. However, I'm hoping to find out as soon as I can and get confirmation of where the overnights and final rose ceremony are. If I get it, I will tweet it out since I don't plan on writing a 2 sentence column. Could happen later today, could be tomorrow, could be sometime this weekend. Regardless, I'd follow me on Twitter (@RealitySteve) if you want to be updated, assuming I do get it confirmed. Also, there's an outside chance I could know by this weekend which of the remaining four guys gets sent home after tomorrow's rose ceremony, so I'd keep you updated on Twitter for that as well if I should find out.
One more guy I can now confirm for Emily's season. It's the guy from the promo they are running for Emily's season who gets out of the limo screaming "EMILY!!!":
I've been able to find out who he is through a a very unfortunate website, Mugshots.com. Looks like a while ago he was booked for underage drinking and this was his lovely mugshot (just found out about him this morning so didn't have time to look a lot of things up). Here he is:
17. Joe Gendreau: 27 or 28, Winter Park, Fla. Currently lives in Los Angeles. Graduated University of Florida. Attended Winter Park High School in Florida. The MySpace link below belongs to a Joe Gendreau of Winter Park, Fla who's 27 years old. Looks like that could be him as well.
Old MySpace Profile – Joe Gendreau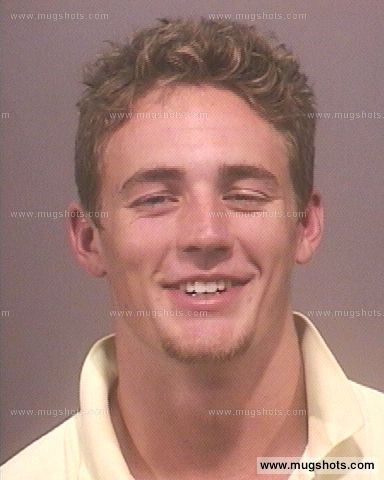 ______________________________________________________
I guess you can say you've made it in life if you've ever ended up on Mugshots.com. Your parents must be proud, Joe.