-Emily arrives at the mansion in Charlotte and sits down with Chris to discuss what's ahead for her. I think if you spliced together all 24 seasons first conversations that the lead has with Chris, you'll find one common denominator: they're all exactly the same. I'm nervous, I don't know what to expect, I'm open to the process, looking forward to this journey, blah blah blah. The only difference is this time, Chris sat across from Emily knowing he was going through a divorce with his wife, so maybe he had a stiffy going on. That's four.
-Time for the guys to arrive. I'm not going to talk about every guys arrival. Just the ones that made an impression on me. However, do you realize how disappointed I was to see that the driveway the limos pulled up on was wet? Un-****ing-believable. Great. Another email box filled with "Even in Charlotte, the driveway is wet. Why is that?" Shoot me now.
Sean: First guy out, didn't say anything stupid, didn't bring any props, and acted like a completely normal person. Amazing! Being normal can actually work on this show. One thing I noticed about Sean? He was a lot less orange on that night than he is here: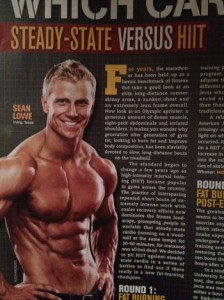 ________________________________________________________
David: Glad you could dress for the occasion. No tie, untucked shirt, and white suit with a black shirt. "Stayin' Alive" called and they want their wardrobe back. Are you Adrian Zmed now?
Doug: It's official. Doug is the softie that is going to pimp out his 11 year old son every chance he can get this season as a way to move on Emily. A good effort, but failure nonetheless. And oh yeah, I don't think he blinked all episode. Something creepy going on with those eyes.
Jackson: Cheeseball alert! "Life is not measured by how many breaths we take, but how many moments take our breaths away. This is one of those moments." You know what other moments take my breath away Jackson? When people email me pics like these of you and I begin to question how much oil you used to rub on yourself before posing. Really? Tighty whities? Not to mention, if there's more of an effeminate pose out there than you fisting underneath your shirt, I've yet to find it.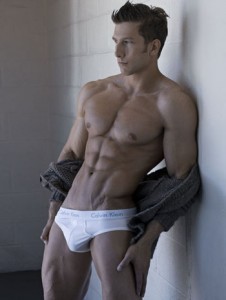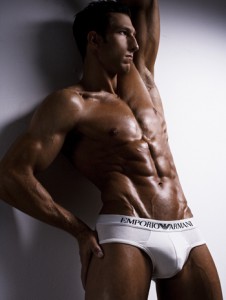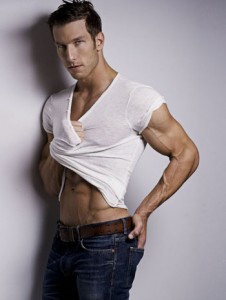 __________________________________________________________
Joe: He was the dude who yelled "Emily! Whaddya' say!" out of the limo, then was bouncing off walls when talking to her. I know I can't clinically diagnose Joe because I'm not a doctor, but this guy screams of A.D.D. Seems to have the attention span of a fly.
Chris: Almost acted like he wanted to be thrown into the friend zone with that one hand shake, one arm hug. Did he really just greet her that way? He said he talked to his parents for advice before coming on the show. I surely hope they weren't the ones who told him the proper way to greet a Southern Belle for the first time is to basically fist bump her and half-heartedly hug her like you just met up with your boys in Vegas.
Aaron: "I'm a biology teacher, but I'm here to have chemistry with you." Aaron, you probably should've just turned around and gotten back in the limo after that line. I believe Richard Mathy was the last science teacher we had on this show, and we all know what happened to him. Beat it, nerd.
Jef: "Hey, McFly! Why don't you make like a tree, and get outta here?" Seriously, I've seen Sk8erboy for probably 30 seconds now and already he's on my nerves. You just know in middle school his binders and pee chee folders were all plastered with "Vans Off the Wall" stickers.
Stevie: I'm ashamed I share the same first name with this pud. A boombox? Really? Is this 1991? Surprised he wasn't bumping any "Rump Shaker" with that thing. He tells her he's a dancer, MC, and entertainer. Translation: I don't have a job and when someone drops a quarter in my box on the streets, I get very excited.
Tony: He's Prince Charming looking for his princess. So he brings a glass slipper and slips it on Emily. So is this guy another Tanner with a foot fetish, or, was this his subtle way of trying to look up Emily's dress? Either way, points for creativity (would love to know which producer forced…errrr…told him to do that), but too bad its been shown 100 times already in the promos.
Randy: Comes dressed as a grandma as a play on last season when Britni had her grandma introduce her. Except Randy wasn't nearly as funny, and the whole introduction completely failed. Not to mention Randy looks a grown version of Spanky from the "Little Rascals."
Brent: He brought a nametag so she'd remember him. Buddy, it would be physically impossible for Emily to forget a guy like you considering you've impregnated half the world and are walking around with 6 kids. Brent, a cruel joke was played on you to be cast on this show. You had 0.0000000000000% chance of ever lasting more than four seconds in Emily's world. Hope that was worth it.
Travis: He's going to carry an egg around which symbolizes 2 beautiful people, her and Ricki. And he's gonna carry the egg around all season to show he's going to guard and protect her heart…or something like that. I'm mixing up my seasons.
Michael: He wants Emily to remember him as "Music Mike from Austin" so he gives her a guitar pick. Mike, you're the only guy on the show who would ever need a scrunchie, so I don't think she'll have a hard time remembering you.
Jean-Paul: He tells Emily immediately upon seeing her that he doesn't know much about her. So, I did some research and found out that Jean-Paul is actually French for "not a f***ing chance."
Ryan: He reads her a note that has the words "You are beautiful" written on one side and "I'm so nervous" on the other side. Clever. At least we know he can spell better than he can dance.
Kalon: Arrives via helicopter in all his glorious douchery. Maybe I should just call him "Erick Tulip" since he's the male, and less interesting, version of Erica Rose.