Episode 8: Hometowns (4 to 3)
Chris Bukowski (Chicago, Ill) (Filmed Friday, April 20th) Here's a picture I tweeted that day as they were in front of the Wrigley Building: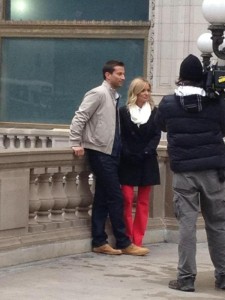 Jef Holm (St. George, Utah) (Filmed Sunday, April 22nd) They had dinner at his ranch, nicknamed the "Holmstead," in St. George, Utah. His parents were not in attendance, just married siblings. His parents are mission presidents for the Mormon Church and live in Columbia, SC.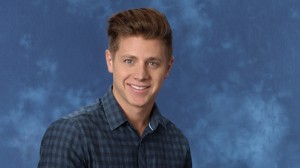 Arie Luyendyk Jr. (Scottsdale, AZ) (Filmed Tuesday, April 24th) He took her to his cart shop, and also took her test driving his two-seater go kart.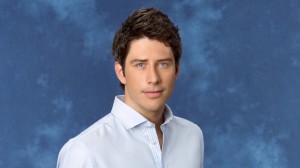 Sean Lowe (Dallas, Tx) (Filmed on Thursday, April 26th) Not sure what they did in the daytime, but he had a family dinner that night with his niece and nephew in attendance.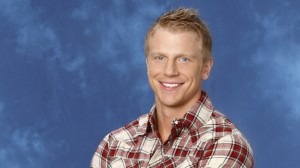 Rose Ceremony Elimination: Chris Bukowski.
Which brings us to where we are now. Arie, Sean, and Jef are the final three. I have not been told with any solid confirmation how the final three plays out yet. All I know is that whoever was eliminated at the final three did not go home, since Arie, Jef, and Sean all returned home after the final rose ceremony had already been filmed. A lot of rumors/speculation/theories about what happened, who got eliminated, who Emily's engaged to if she is at all, etc. Right now, I do not know the ending to the show. I might get it next week, I might get it in a month, I might never get it. It's definitely be tougher to come by this season than in the past, that's for sure.
When I know with 100% confirmation how the ending shakes out, you will know.
Update from post on 7/3: The biggest news of the week came yesterday when ABC announced the finale date has been moved, and that the After the Final Rose will now be a live one hour show after right after the finale airs. So just to clear up any confusion, the actual 2-hour finale that was taped down in Curacao will go on as planned, just on a different day. The only "live" part will be the ATFR, which will air right after it. So next week, July 9th, is the episode of the overnight dates. The following week, July 16th, is the "Men Tell All" episode (which tapes this Sunday). Sunday night, July 22nd, the 2 hour finale will air followed by a live ATFR.
Since the announcement yesterday, a lot of speculation about why the live ATFR and what does it mean? Is Emily going to make her decision live on TV? Will there be a live wedding? Is there going to be a live breakup? Are they trying to keep spoilers from getting out? Why isn't this done more often? Do all final three guys show up so she can give them her answer? I'll get to all that in a minute, but here's what I can tell you. After 6 weeks of getting sent more information that you can shake a stick at, I'm finally able to tell you with 100% confidence that:
In Curacao, Emily and Jef got engaged.
Now, you're probably gonna ask me who finished second and who finished third. I don't have that answer for you. What I do know now is that Emily and Jef left Curacao as an engaged couple and are still engaged today. Not sure who went home after the overnights (if anyone), not sure who (if anyone) met Ricki, not sure if the final rose ceremony has one, two, or three guys proposing. I just know that Jef definitely proposed in Curacao, she accepted, and they are engaged. Yes, it took me six weeks to get it confirmed, but by golly, I'm finally glad I did. So the live finale will NOT be Emily making her final decision, or pulling a Jen Scheft and choosing no one, or saying "no" to Jef. What happened in Curacao happened. They're engaged.