I was going to write about the tabloid coverage yesterday along with some Arie news to share, but with the release of the "Bachelor Pad" cast, I figured I'd dedicate most of the column to that today. However, I will address all the tabloid coverage from yesterday, including what I THINK the ending is this season, along with some information regarding the Arie/Cassie relationship on the live video blog tonight. You don't want to miss it. Back at the usual time 9:00PM EST/6:00PST. See you then.
Well, I guess ABC has figured out that they're only chance of not being spoiled, is to release stuff earlier than in the past. The first two seasons of Bachelor Pad's cast weren't released until about 10 days into filming. This season, they released it two days into filming. I'll just go ahead and take full credit for that since I'd already released 10 of the 20 names already. If you haven't checked out EW.com's cast list and bio's released this morning, here it is. So here's your cast:
Women:
-Lindzi Cox (Bachelor season 16, Ben Flajnik)
-Blakeley Jones (Bachelor season 16, Ben Flajnik)
-Jaclyn Swartz (Bachelor, Season 16, Ben Flajnik)
-Rachel Trueheart (Bachelor, Season 16, Ben Flajnik)
-Jamie Otis (Bachelor, Season 16, Ben Flajnik)
-Sarah Newlon (Bachelor, Season 11, Brad Womack)
-Erica Rose (Bachelor, Season 9, Prince Lorenzo Borghese)
Newbies:
-Brittany and Erica Taltos (Twins competing as one person. Were on Season 3 of Jersey Shore and basically hooked up with the whole cast)
-Paige Vigil (the only newbie voted in from the Bachelor Fan Page)
-Donna Zitelli (some bombshell model chick from New Jersey)
Men:
-Ed Swiderski (Bachelorette season 5, Jillian Harris)
-Reid Rosenthal (Bachelorette season 5, Jillian Harris)
-Michael Stagliano (Bachelorette season 5, Jillian Harris)
-Kalon McMahon (Bachelorette season 8, Emily Maynard)
-Tony Pieper (Bachelorette season 8, Emily Maynard)
-Nick Peterson (Bachelorette season 7, Ashley Hebert)
-Ryan Hoag (Bachelorette season 4, DeAnna Pappas)
-Mystery Guy (Bachelorette season 8, Emily Maynard) From everything I hear, this is Chris Bukowski.
Newbies:
-Chris Bain (Canton, Ga.)
-David Mallet (Hoboken, NJ)
A lot of thoughts on this cast, but lets first get you pictures of the newbies so you have an idea.
Brittany and Erica Taltos: Wow. These two are quite the duo, no? Think they're gonna cause a little trouble in the house? One claims to be a virgin, the other is a Jersey Shore sloppy seconds, thirds, and fourths. Nice. This article on Starcasm.net came out last year when they were identified before Jersey Shore began.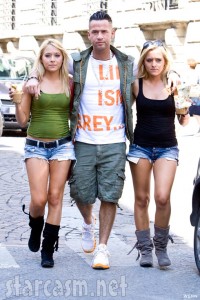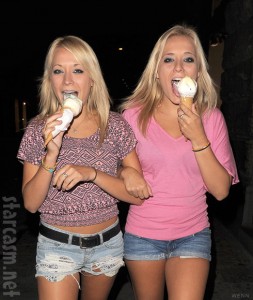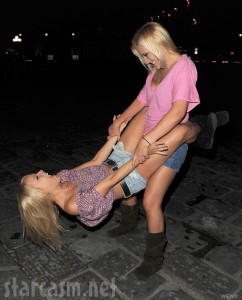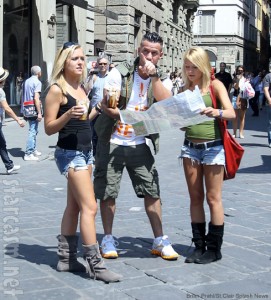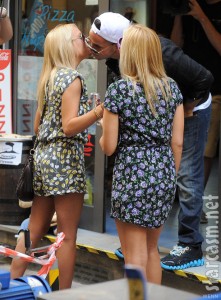 ______________________________________________________________
Paige Vigil: Only one from the Bachelor Pad 3 casting page that got cast. I'm guessing it had something to do with doing her audition video (below) in her bikini and the subsequent ass shot. Call me crazy.

______________________________________________________________
Donna Zitelli: Says her in bio she wants to go on a date with Michael Stagliano. Wellllllll, I'm guessing that'll happen. When I google image'd her, these were what came up. I'm guessing this is her. Apologies in advance if it isn't.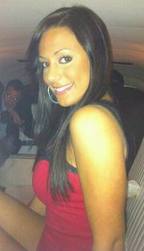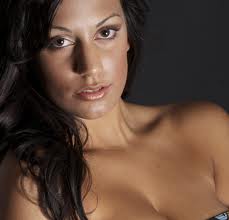 ______________________________________________________________
Chris Bain: SWAT Officer from Canton, Ga. Here's his modeling page, and the pictures from it. Apparently shirts are optional where Chris lives.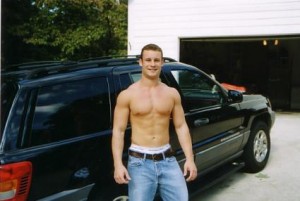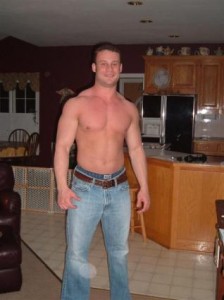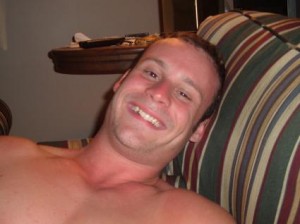 ______________________________________________________________
David Mallet: Real Estate/MMA guy. Uhhhhh, ok.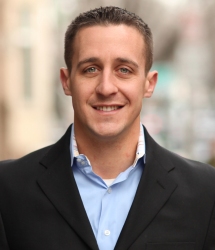 ______________________________________________________________
One note and my thoughts regarding this cast of "Bachelor Pad":
-Ashley and JP are headed to LA this weekend to judge one of the challenges.
-So Tony is balling his eyes out on Emily's season because he misses his son, yet, is going to leave him again to do "Bachelor Pad?" The only thing I can think of is that Tony is being allowed to see his son during filming. Michelle Money got to see her daughter during last season of "Bachelor Pad," so maybe they are making the same concessions for Tony. If not, he sounds awfully hypocritical. Especially if he makes it through this Sunday which is Father's Day.
-The bio's really planted an interesting picture regarding Jaclyn, Rachel, and Jamie. I knew that Jamie wasn't well liked, and we know Jaclyn has got quite the mouth on her. But to say that Jaclyn thinks Rachel wants to be like her and annoys her is quite funny. You can bet they'll play that up. Not to mention the unfinished business of Jaclyn calling Blakeley a "horse face" during Ben's season. Rawwrrrrrrr.
-So Ryan Hoag was the guy from DeAnna's season that's the former pro football player who was a virgin. And one of the blonde skanky twins claims she's a virgin too. Match made in heaven? They can dry hump each other til the wee hours of the morning.
-I have no idea exactly who Erica will try to get her clamps in this season, but after trying with Jake and Blake last season, you can bet she'll be on the prowl. I'd say Nick is up first.
-Very nice of the bio's released for them to start throwing Reid under the bus immediately. Yes, in the Vegas reunion back in February, Reid hooked up with Sarah Newlon. Pretty much everyone there knew it happened, and I had heard it happened, but figured I'd keep quiet on that one since he had a girlfriend. Was that ultimately the downfall in him breaking up with his Miss USA girlfriend, Kristen Dalton? I'm not sure, but I'm guessing it played some sort of role. I guess my question to Reid would be why would he even come on this show knowing that would get exposed? Oh wait, that's right. To promote his real estate business. Got it. So for all the Reid fans, or fans of any of these contestants who they think walk on water, just know that unbelievably enough – they don't. The best advice I can give you is not to not be shocked about anything you hear about any of them. Ever. That way you'll never be disappointed. Ohhhhh, the stories….
-Elyse Myers got cut at the last minute. She now joins the Kathryn Sherlock, Brian Westendorf ranks as ones who got called out to LA, only to be sent right back home. Womp, womp, wooooooooooooooomp. Maybe next season.
-Quite an interesting crop. No real BIG names from the franchise, but enough to keep me interested. This will be a total sh** show like it is every season. But damn entertaining. Season premieres on Monday, July 23rd. You will have your spoilers before that.
So last week, it was bizarre that ABC put Sean on the conference call, even though he hadn't been eliminated yet. On Tuesday, I wrote that I thought we'd probably see Arie and Jef show up on future conference calls and that's exactly what they did. Since no one really cares about what Alejandro has to say, and Chris Harrison is busying hosting "Bachelor Pad," Arie is on the conference call tomorrow. Which means Jef is probably on a future one.