Dear Steve, This is a crazy post I know, but I think on Brads season he took one of the girls on a date in Texas, i think, Dallas, to a Country Boot store and she tried on a pair of these beautiful pink boots. I searched for years. I am trying to find out the name of the store. I am sure they were probably very expensive, which they could be Corral or Lucchesse. I have searched their websites but can't find them. Can you help me with the name of the store where they filmed? I would b e so grateful. I love your blogs and read every week.
Comment: Your right. It is a crazy post. And I have no freakin' clue what store it is. I know Ben went to Leddy's in Ft. Worth last season during his hometown date with Nikki, but I couldn't tell you really one thing about Brad's first season other than he dumped DeAnna and Jenni at the end.
________________________________________________________
This email came in obviously before Tuesday's statement by both of them confirming their breakup…
Dear Steve , first up congrats on the wonderful work you have done keeping us informed about the behind the scenes of Realitytv . Good on you ! Keep up the good work !
Now to Jef and Em . I have just realized they have changed their profile pics which seems indeed to confirm your story about the breakup. Yet something has puzzled me .Their respective photo albums still contain all the photos of them as a couple and as a family. I have been wondering if their twitter accounts may have been hacked . I read the emails from Kaylee sent to you . As far as i know no one has seen Kaylee face to face and that includes Us Weekly. I wonder if Kaylee ever existed to begin with. Anyone could have contacted you using that name . I have the terrible feeling that some if not all of the sources who gave you info about Jef and Em have contacted you using false names , i actually believe that all or some of these sources were the same source all along , some person whose goal was to break up the couple , fool you , the tabloids , the media and the fans. The aim : destroy the reputation of Jef and Em , break them up and have all of us turn against them for some sinister motive. Could be someone from their past or some crazy fan. For the life of me i cannot believe they would have faked the relationship , Emily seemed such a great mother and i cannot imagine she would do anything to hurt her daughter. Are you absolutely certain the engagement ring was not sent back to Neil Lane for resizing only ? Don't forget she had a piece of tape behind the ring because it didn't fit her. Kelly Ripa i am sure will remember this and be able to confirm it to you. I very much encourage you to investigate what i have told you . I could be wrong of course but i smell a rat here and it stinks to the high heavens ! If you can't investigate could you pass the info on to some media outlet who would have the appropriate resources to investigate . I thank you for taking the trouble to read me and apologize for bothering you with this especially on a Sunday . My name is Nicholas and i swear on the Bible i wasn't keylee or any of the sources . Best of luck with this
Comment: Uhhhhh, you were saying? Talk about grasping at straws.
________________________________________________________
Hello
OK, I just don't get it. Yes, you have your crazy Jem fans, or whatever weird name they can think to combine the 2 names (I hate when people refer to a couple as their names put together). Then you have your hypocrites…..these are closet fans of the couple, who hate on the "crazies", but then sneak in a "but hey, as long as we are talking about how crazy they are, hows about a little info on them….". These are far more annoying then the crazies. At least you know where crazy people stand, as ironic as that sounds. They love the couple (in their own weirded out way, maybe hoping that they can live vicariously through them). But these hypocrites….my they drive me nuts. You start off reading their comment. Sounds logical and normal. Then it turns from "I don't know why these people get so upset over saying the truth, that they broke up…get a life, they broke up, etc" to "but hey Steve, whatever you can say that you didn't before, can you? I'm so curious as to why they broke up". OK, what makes that any better? They are just like the crazies, but they do it in a sneaky way. They are wolves in sheep clothing. I don't care why they broke up. I don't care if they do or not. I am happy, though, that perhaps now I don't have to see them on every magazine cover as a "did they or didn't they" break up every week as I wait in line to buy my milk and bread. Does anyone even buy magazines anymore? So, to end this email, I will say I don't care they broke up. I don't care if you have other info. Don't get me wrong, I love your spoilers/blog. It makes me laugh. But to quote the great Jim Morrison "People are strange".
Comment: I disagree. The crazies are one of the most annoying life forms on this planet. Sure, plenty of people have come to me since the breakup asking for more details about what I know, who dumped who, etc. But it's over now. I'm done with these two. I told you they'd broken up and it was only a matter of time, then Tuesday came and it was confirmed. There's nothing left to talk about with these two. Sure, I've heard plenty of things regarding their relationship, but unless these two want to talk about it, me saying anything will just lead to, "Well how do you know?" questions that aren't worth it. They're done, it's over. Lets move on.
But don't think for a second the tabloids are done talking about these two. Now it'll all be about who ended it with who, stories about what happened during the relationship, who moves on first, etc. I just have no care anymore.
________________________________________________________
Hi, Steve,
Just wanted to write and tell you that you are right. Friday Night Lights is a great show! I don't know that I would have given the show a chance if it wasn't for your insistence that it was a good show. I rented the first season from the library and was hooked. Now, thanks to Netflix I am on Season 3 and anxious to finish watching the rest of the seasons. The acting, story lines, and being able to relate to the every day struggles of life make it so addictive. So thanks for the suggestion!
Comment: You're welcome. And I suggest others do the same. One of the top 3 network TV dramas in the last 15 years – and barely anyone saw it. Yet everyone that has swears by the show. And I know since you just started season 3, and there are some major character changes coming up you might think it'll get worse – it doesn't. Seasons 4 and 5 are just as strong as 1 and 3. Season 2 doesn't really count because it was shortened due to the writers strike, which really screwed up the season. And even though I've enjoyed the first two episodes of "Nashville" and loved her in "American Horror Story" last season, it's safe to say Connie Britton will always be Tami Taylor to any fan of "Friday Night Lights."
________________________________________________________
Hi Steven. Love your writing style I read everything you write regarding the Bachelor/Bachelorette but just curious how are you paid for all the work involved doing it.
Comment: By the advertising you see on the page.
________________________________________________________
Have you ever gone back and looked through past emails to see if any current contestants have ever emailed you in the past before they were contestants? Surely many of them were readers of your site before they signed up to be on the show. Just wondering if they ever contacted you while they were still just fans of the show and not on it yet.
Comment: I don't need to look through past emails. I'd remember. And the answer is no, they haven't. Wait, I take that back. One girl did. Remember that spazzy British girl that was on Ben's season who got booted the first night? I can't even remember her name now. It wasn't til about 6 months after his season did I realize she'd emailed me well before she was on the show. And for the life of me, I can't even remember what it was about. So yeah, one person has.
________________________________________________________
Hi Steve!
Great job, again! I thoroughly enjoy you proving those nasty trolls wrong!
Do you think ABC will parlay the Ben/Courtney break up, Jemily break up, and Arie/Courtney possibility into a "Special Edition of the Bachelor"?? I'm thinking it could tie in perfectly to JP and Ashley's wedding. Sort of a bad news…good news deal.
Plus, we all know what a guilty pleasure the Jake/Vienna sob/scream show turned out to be!
Keep up the great work!
Comment: No.
________________________________________________________
What is the psychological makeup of these Jemily fanatics? Why do they so desperately need this couple to stay together? Usually I have some kind of theory but now I'm just baffled.
Comment: It's impossible to diagnose them. They are a different breed incapable of accepting reality. Unfortunately, there is no cure. Now some of them are blaming the media for their breakup. Uh huh. Brilliant. Jason and Molly got 10 times the amount of media scrutiny than Jef and Emily, and they've been married for 3 years with a kid on the way now. So it's the media's fault? You keep telling yourself that. People are seriously wacko. As I said Tuesday, this is not even a Jef and Emily issue anymore. It's a "Jemily fans" issue. Those are the people who I'm calling out here, not Jef and Emily. Jef and Emily were no different than 20 other couples from this show that never made it. That's not the surprising factor. The shocking element is their lunatic fans that can't accept that it's over. They lasted 3 months. Get over it. Move on.
________________________________________________________
Don't get me wrong, I like the show a lot and it is my guilty pleasure, but these people are bonkers. After Emily put up her quote on Instagram I saw a few crazy comments from people whose lives must be so bland that this is something super important to them. Lynnsol & Janelyttle's comments are almost comical saying they are actually pissed off over it. Seriously get your own freaking life. Find someone in your own town to stalk and obsess over. All this is pretty much to say – I feel badly that there are so many crazies flooding your inbox- including me now.
Comment: These people are only proving my case with how crazy they are. Really? You're "pissed off" that Jef and Emily broke up? My god, I can't imagine what you feel like when something actually important happens negatively in your life. Do you go on a four state killing spree? And for all those telling Jef and Emily they deserve an answer? Good luck with that. You'll never get it, nor should you. Everything that's been printed in the tabloids over the last two months they are never going to address, so save your breath. You'll just have to accept the statements they gave to "People." You know, that each of them think the other person is the most wonderful, greatest person on the planet, yet, they couldn't make it work and broke up. Ummmm, ok. Whatever you say. Comical.
________________________________________________________
Dear Steve,
I wanted to let you know that I appreciate all that you do. In the recent weeks it seems like you've gotten more negative backlash from the crazies than usual. I know you are the type of guy who can handle that stuff, but I thought I'd send you a note of thanks anyway. People don't know how to handle sarcasm. The point is to be rude. Hell, you've posted one of my emails in the weekly column and you made fun of it, did I go home and cry to my mommy? No. I thought it was hilarious, and I still can't wait to read your next column. Much appreciation sent your way.
Comment: That's because some people just "get it" and some don't. The ones that don't, are the ones that do nothing but complain, yet come back to the site every time I have a new post. Is what it is. There will always be haters. This site keeps getting bigger with every new season, bringing in new readers for six consecutive seasons now. Let the selected few bitch and moan about whatever they want. It doesn't affect the bottom line of the site.
________________________________________________________
Hello Steve- as always loved today's column.
I wanted to just get your opinion on a few things regarding the whole Emily/Jef mess.
1) Don't you think it was a little "nasty" of Jef to change his facebook profile from engaged to single before an "official statement" was released? I mean I could care less really- just thought it would have been nice for them to issue the normal joint statement. I think it kind of makes Emily look like an even bigger fool. (if that's possible after going on that reality show twice to find love). Does ABC have any control over when the "news" comes out?
2) Does Emily's two failed relationships make you re-think her split with Brad not being all his fault? I mean she is the common denominator in both relationships. It seemed like all the blame was placed on Brad's temper- which I'm sure he has- but I don't think she was the innocent little angel she appeared to be either.
3) Any expectations on Sean's season? I mean we all kind of figured Emily's season would be more low-key and boring. How do you think Sean's season will play out (male version of Emily?)
As always, thank you for taking time to answer questions. I just like to get your perspective on some of these things.
Comment: 1) Not sure why Jef changed his facebook status from "engaged" to "single" about 10 hours before their statement was released. I guess he felt he wanted to one up her. I don't know. And for those asking, the picture I posted of Jef's relationship status change on Tuesday was from his PERSONAL FB page, not his public one that you were all looking at which didn't change.
2) I don't know whose fault was whose, and frankly, I don't care. It's over and done with so to sit here and speculate would go nowhere.
3) I think Sean's intentions going in are probably a little more different than previous Bachelors because he doesn't seem to want any sort of entertainment career or going on to promote any sort of business. But I expect the season to be exactly the same as the previous 24. Every season is the same, just with different cast members.
________________________________________________________
First off, I've read your spoilers for a few years now (you're brilliant by the way) and have never commented or asked questions. I do finally have a question for you that I feel that has never been brought up and I'm curious about. Now that there have been 20 something seasons of bachelor/bachelorette and ALMOST no one ever gets married, do you ever get concerned that they will cancel the show and you won't be able to spoil it anymore? I mean it's gotta come eventually…this show can't go on forever producing relationships that do not last! To be honest after jef and Emily I have no desire what so ever to watch Sean's season other than the pure entertainment of the women acting like complete idiots! Any way- I love your blog and hopefully at some point abc will cancel or at least change this show!! Ugh so exhausting….can't believe I still keep up with it
Comment: Their success rate doesn't correlate to when the show will be cancelled or else it would've been dropped a loooooong time ago. It's not about how many marriages they produce, it's about will people continue to watch. And they do. To the tune of about 8 million viewers an episode every season. If you can pull in 8 million viewers for a 2 hour block on Monday night on network television, and win the Women 18-54 demographic during that time slot every week, you're not going anywhere.
________________________________________________________
Hi, there Steve,
First, at this point, I'm amazed that anyone ever questions you on getting the info first. You obviously check your sources well before reporting something, seem to always have the scoop & almost never get it wrong: including the Jemily breakup. Should've been an investigative reporter!
Two Q's:
1) You must be aware that Disney, Entertainment Weekly, People Magazine and ABC are all owned by the same company, right? Hence, People Mag always getting the scoop on the breakup announcements, EW's recaps of the Bachelor franchise, Chris Harrison's prominent EW blog, the lead's blog on People, regular appearances and coverage on Jimmy Kimmel and pretty transparent promotion to up the ratings. In the good old days, monopolies like this were illegal, but the game has changed. And at Disney theme parks, ads for ABC shows and cross-promotions are on prominent display. Do you think this franchise would have died long ago without all of the heavy cross-promotion? (I'm sure your involvement only helps, which is why I can't begin to understand the producers suing you and taking potshots at you — sheesh!)
2) How scripted IS the Bachelor/Bachelorette? When you repeated someone's account of that date of Sean's where the couple kissed on cue and the producer had them repeat it, it seemed like there was no spontaneity at all. Is there any nod to chemistry or compatibility or do you think producers engineer the whole thing? How free of a choice does the lead have? Maybe this explains the low success rate (besides the ridiculousness of anyone getting engaged after only a few dates). I have a producer friend who works on reality shows and she said they took existing dynamics and then scripted the whole thing (on other shows, she didn't know about The Bachelor). If that is the case, we need to drop any last expectations from this show other than being entertained. I have to admit I tear up some times when the engagement happens (argh!)
Keep up the great work! You are fun to read, and I even love the dating advice you give from a single guy's perspective.
Comment: 1) Yes, I'm aware. And yes, the show can be VERY hypocritical when it comes to media coverage. For example, the tabloids DESTROY this show. Make fun of it, dig up dirt on all their contestants, spread gossip, etc. Yet, those are the exact same tabloids that get access to go behind-the-scenes at the "Tell All" shows. So they can say all they want about negative publicity, but they love it. You know why? Because they don't care a lick about their contestants. Just fresh meat to them. You agree to do the show, you are signing your life away where anything and everything can be said about you and you can't do a thing about it. Still wanna be on this show?
2) You're kinda behind the times on this one. You should have ZERO expectations to begin with. I've said that for years. Yet every season, people get incredibly invested in a bunch of people they don't know and have never met, and then that spawns certifiable nut jobs like the Jemily fans. There is not much spontaneity at all on this show. It's very well manipulated and over produced. Been saying it for years. Maybe one of these days people will listen. Hey, a man can dream, right?
________________________________________________________
Poor, sad People Water bus…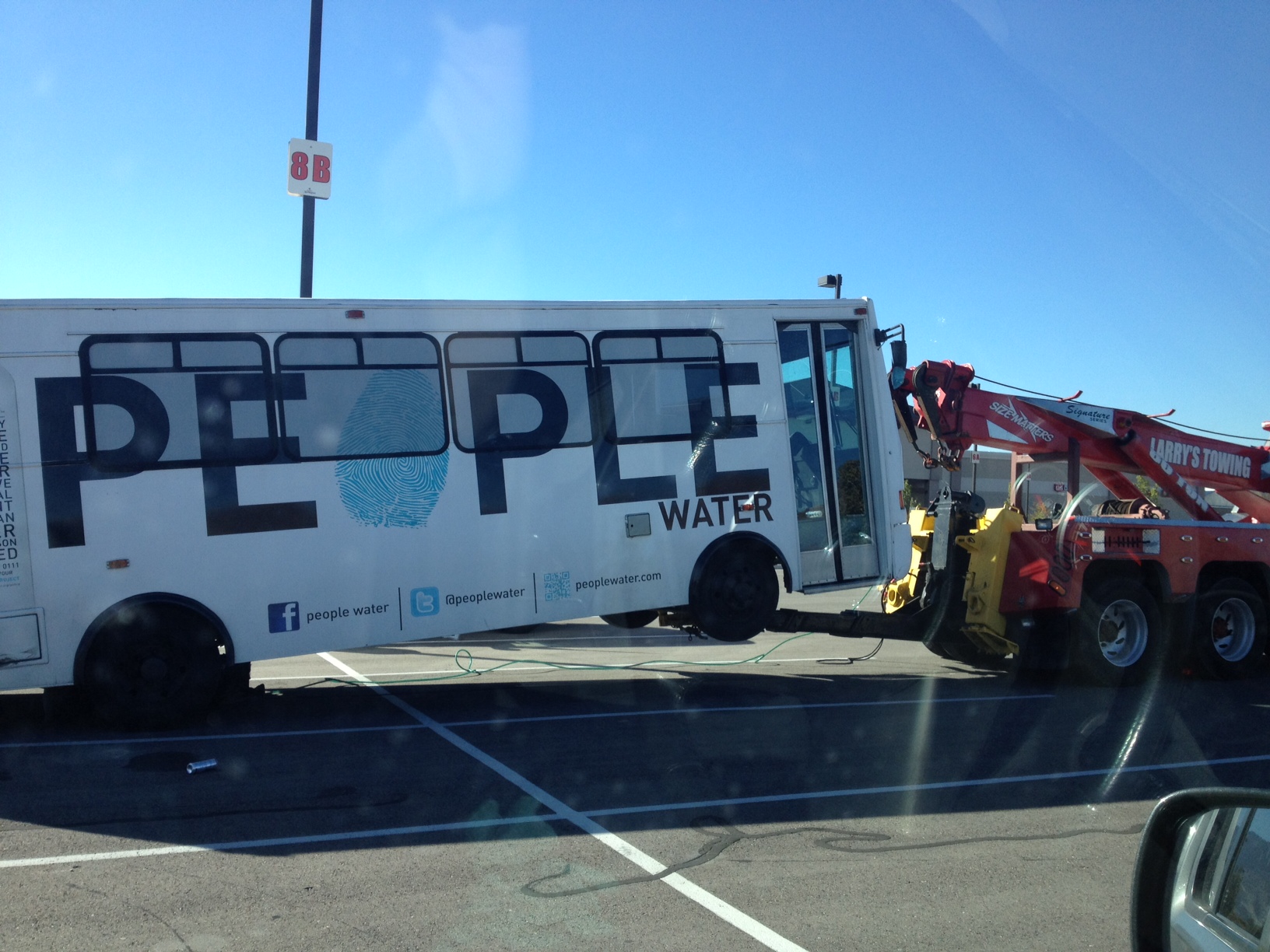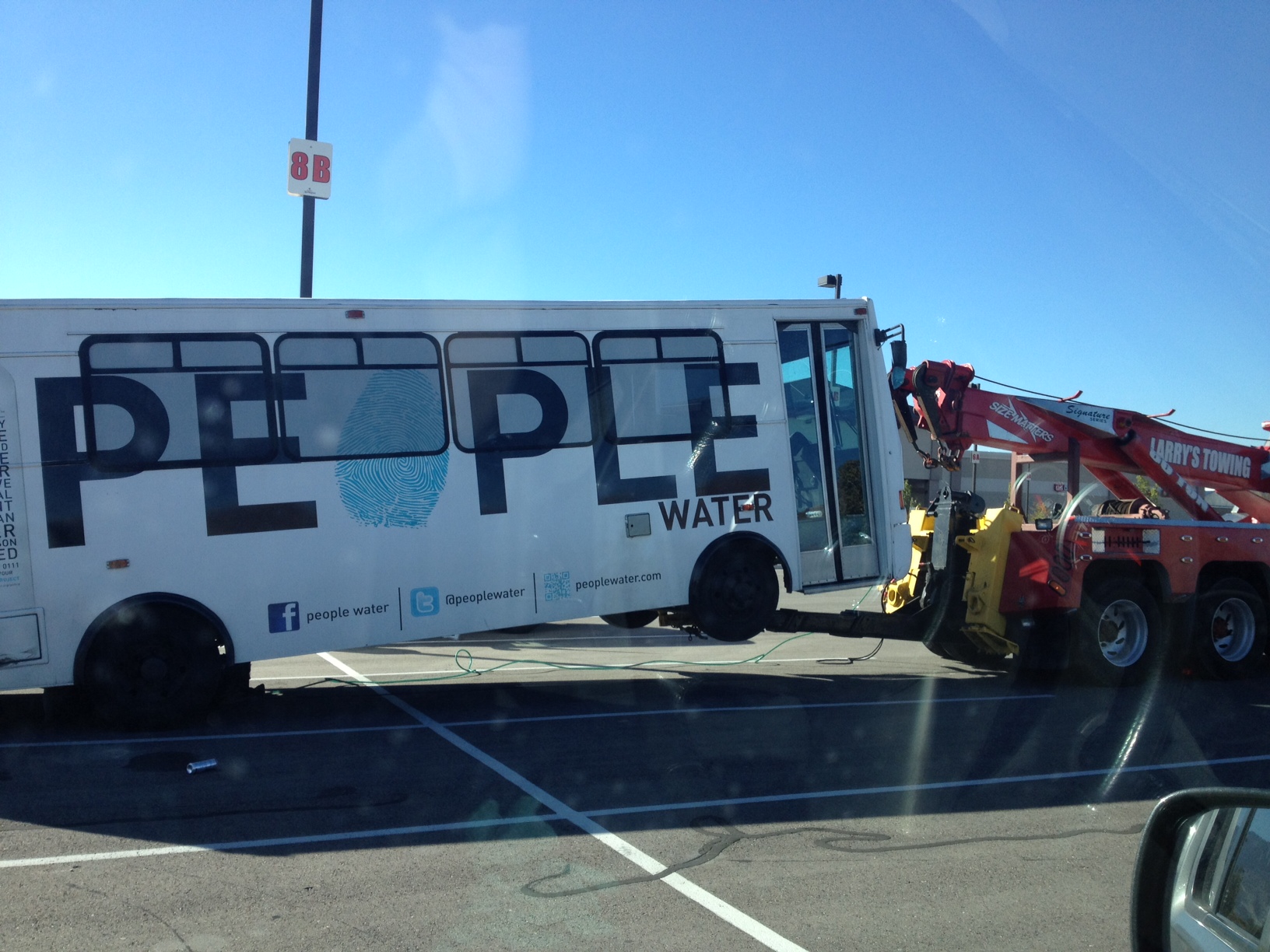 Comment: I just thought this was funny….