Quite a few things to get to this week since it's been a couple weeks since my last post. Although, if you follow on Twitter, you'll see that things were spoiled on my Twitter account since it's kinda pointless to write a column where I only have one piece of information to share. That's the genius of Twitter. I can now spoil things in 140 characters or less. So here's where we are at. Last time I had posted, Sean had just finished his dates in St. Croix and was heading back to the states for the hometown dates. His hometown dates started Oct. 27th and went through Nov. 1st, with the rose ceremony being Fri. night Nov. 2nd. On Oct. 29th, you saw me spoil and tweet out pictures of Sean in Seattle filming one of his hometowns. On November 1st, I tweeted out that Sean was headed to Thailand for the overnight dates and final rose ceremony, and that's where they are now currently shooting the overnight dates with his final three. But since I haven't given you the final four yet, let me give you that first.
I'm still not sure why ABC's site decided to post the women's head shots and first names 3 months earlier than they usually do (Well, I kinda know why they did. You're welcome), but lets just say that was maybe one of the dumber moves they've ever done. They have no idea how much that has helped me in figuring stuff out this season. No idea. So please, when the "Bachelorette" rolls around come May, do it again. Makes my job a whole hell of a lot easier.
So here are Sean's final four girls this season, in no particular order:
Catherine Giudici (Seattle, WA) (Filmed 2nd)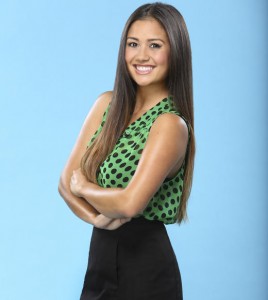 Lindsay Yenter (Fort Leonard Wood, MO) (Filmed 3rd)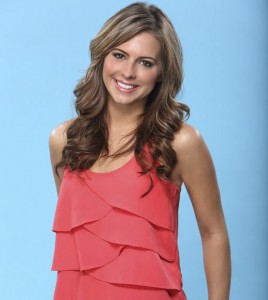 Desiree Hartsock (Newport Beach, CA) (Filmed 4th)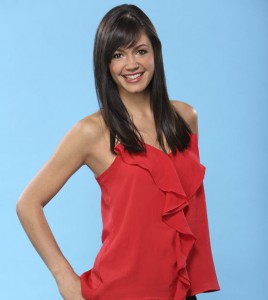 AshLee Frazier (Houston, TX) (Filmed 1st)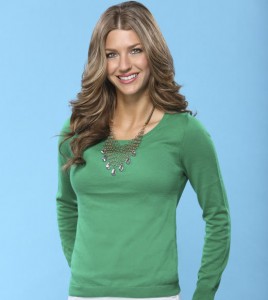 Couple of these girls were never updated in my "Sean's Girls" link, so let me give you a little bit of info:
20. AshLee Frazier: (Hey, I'm spelling it with the capital "L" in the middle cuz that's what her website says. Maybe she's the one "F" Jef this season with her funky spelling). 32?, Houston, TX. Personal Organizer for "Love It! Organized", which also has a Facebook page. I guess she comes over to your house and rearranges your closet and you pay her for it. Wow. Where do I sign up? Her dad Bruce Frazier, is a pastor, so that'll definitely fit in well with the Lowe family. Also has a Pinterest page which has more pictures on it if you want to look.
_________________________________________________________
21. Desiree Hartsock: Age ?, Newport Beach, CA (parents live in Ohio). Fashion designer for Serenity Bridal. They have a Twitter account, but she hasn't posted to it in over a year. And apparently likes riding horses. Maybe her and Lindzi Cox can ride together. Not a lot of information out there about her, but as I said earlier, let me just thank ABC for deviating from the norm and releasing names and headshots 3 months earlier than they normally do. Thanks, ABC. You're the best.
Hometown dates were filmed a little differently this season as it's usually done on a "Film/Day off/Film/Day off/Film/Day off/Film/Rose Ceremony" basis. They did not take a day off between filming Lindsay's hometown date in Missouri and Desiree's, since Twitter action on the night of Nov. 1st had Sean in LA. Not sure why they didn't go to Ohio to visit Desiree's parents, but Sean filmed Thursday night in Hollywood Hills according to Twitter, then the rose ceremony was last Friday night, Nov. 2nd when he went from 4 down to 3. I do not know yet who the final 3 are. But with only 4 girls left, that only leaves 4 different possible combinations of who the final 3 could be (AshLee/Catherine/Desiree, AshLee/Catherine/Lindsay, AshLee/Lindsay/Desiree, Desiree/Catherine/Lindsay).
So inevitably I'm sure someone will email or tweet me with "I know who the final 3 are!", however it's complete speculation and guessing at this point since it's been a week since the final four was created and not one person tweeted or emailed me the correct final four. In almost all the guesses, none of them had Desiree in them. I'm pretty sure since no one knew her last name and no info had been posted on my site about her yet, most people figured she wasn't important. Even as of this morning people were guessing and no one had it right, and only one even had Desiree's name in there. So if someone never knew the correct final four, they're just guessing at who the final three are and have a 25% chance of being right. Some will be right, some won't be. I will have it soon enough. The final rose ceremony is next week, and once this is done filming, I'm sure shortly thereafter I will have your final 3 breakdown.
A few notes to tell you about regarding the first night and a couple of Sean's final four girls:
-Desiree actually wore a dress that she made herself
-Lindsay arrived out of the limo in a wedding dress and wore it all night
-There's one every season and we can officially now call Taryn the "drunk first night girl." Apparently it was pretty bad.
-Kacie was the last girl to arrive out of the limos to basically the surprise of everyone there
-Tierra got a rose directly out of the limo, but some others to receive "first impression" roses during the cocktail party but before the rose ceremony were: Katie, Diana, Brooke, Selma, Catherine, Robyn along with about 5 or 6 others.