I swear, every time I go out of town is inevitably when I get big news regarding this show. Without fail. Granted, I told you before I left last week that I was waiting on one last piece of information regarding Sean's season before I would reveal the ending, but I had no idea when I'd get it. Should've figured it would come when I was out of town like it always does. Good thing the plane has Wi-fi and I bring my laptop and IPad pretty much everywhere I go. So from 35,000 feet, I deliver the spoilers for the final 4 breakdown from Sean's season, along with the alumni guest list for Ashley and JP's wedding this Saturday, and the ridiculousness that was Arie's tweet this past weekend, which plenty of you have tweeted and emailed me about.
So for those who don't want to be spoiled, I suggest you not read the rest of today's column. SPOILER ALERT!!! SPOILER ALERT!!! SPOILER ALERT!!! There. Is that enough warning for you?
As you know, a couple weeks ago I gave you Sean's final four girls:
Episode 8: Hometowns (4 down to 3)
Lindsay Yenter (Fort Leonard Wood, MO) (Filmed 3rd)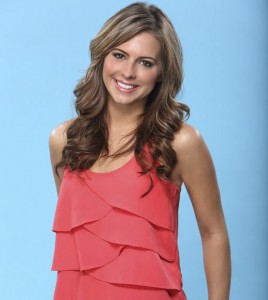 Desiree Hartsock (Newport Beach, CA) (Filmed 4th)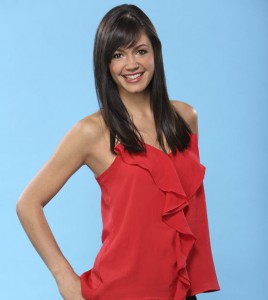 Catherine Giudici (Seattle, WA) (Filmed 2nd)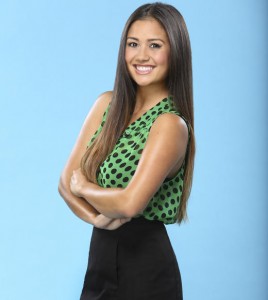 AshLee Frazier (Houston, TX) (Filmed 1st)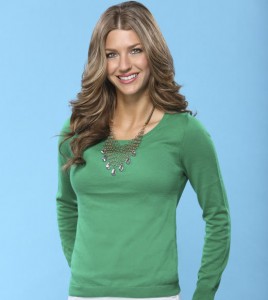 Added from 12/17 post: Here's the extended promo for Sean's season:
Now if you've read the spoilers I've already posted, you can pretty much follow along and see what's going on in certain pictures concerning dates Sean is on, who he's kissing and where, etc. However, there are two things in that promo that are out and out blatant lies that I can tell you about now. Not like this is anything new because EVERY SINGLE PROMO ABC has ever shown you in regards to this show teases you something that A) never even happened B) airs in the promo but never airs when the show is on or C) misleads you into thinking something happened to a particular person when it's a totally different person or never happened at all.
The biggest "jaw dropper" in that promo is the clip of Desiree answering the door at home, a guy comes in telling her that he loves her, her saying she doesn't know what to do, and the guy and Sean kinda getting into it. Leading into that clip, you hear voiceovers of girls talking about "She said that there were other men," and, "She has a boyfriend." I can tell you now that the clip of Desiree is a complete mislead. That's actually Desiree playing a prank on Sean (after he played one on her in their first date at the art gallery), and it's just a friend of hers she asked to pretend he was an ex-bf and barge in to her hometown date. So no, Desiree does not have a boyfriend back home and that was all an act. Although, kinda sucks for her since she thought she was being funny and all, yet Sean sends her home after the hometown dates. Guess that kinda backfired. But of course once the promo aired, every news outlet wants to overreact and freak out and immediately think, "Ooooooohhhhhh, looks like someone has a boyfriend who comes and confronts Sean! What happened?!" Wrong.
Rose Ceremony elimination: Desiree Hartsock
Episode 9: Overnight Dates (In Chiang Rai, Thailand, 3 down to 2)
I will fill the date stuff in once I release the episode-by-episode spoilers. But this is the time of season that inevitably people start asking, "Hey, does the Bachelor sleep with all three women?" In the past, the answer has almost always been "yes." Not this season. Obviously I wasn't there so I don't have first hand knowledge, but I'm here to tell you that hearing plenty about Sean's spiritual background, he did not sleep with any of these women. You can pretty much take that to the bank. Not like they'd show it anyway, but just know that he didn't. So congrats to Sean for being the first "Bachelor" ever to not fornicate on the overnights. God is happy with that boy, I tell ya.'
Rose Ceremony elimination: AshLee Frazier.
Episode 11: (Final Rose ceremony, Lindsay vs Catherine)
My last column was on Thursday, November 15th. The next night I had tweeted out that the Final Rose ceremony was being held at the Anantara Golden Triangle Resort & Spa in Chiang Rai, Thailand. There's a bit of a mixup. That's actually one of the resorts where one of the final two girls was staying, not where the final rose ceremony was. The final rose ceremony was filmed Saturday, November 17th at the Pa Sok Tong Villa just outside of Chiang Rai. So I apologize for the misinformation on the original location. It's been corrected now.
So we know that Lindsay had the 1-on-1 date in Whitefish, Montana that there were tons of pictures and videos of, which you can see right here. And the only pictures from any of the girls hometown dates that surfaced were when Catherine had hers in Seattle on Monday, October 29th that I tweeted out that day. Here they are in case you missed them:
Well, I can now reveal that Sean did choose one of these girls. There was no craziness at the final rose ceremony. He didn't let the one he didn't choose go early or anything like that. Played out like many past final rose ceremonies have. Both girls come up to him individually, he dumps one and proposes to the other.
Sean is engaged to Catherine Giudici.
As I've done every season, I will give the disclaimer so many of you need to hear. This is not a guess of who Sean picked. This isn't speculation of who Sean picked. This is confirmed by my sources, and I'd say I have a pretty good track record when it comes to this stuff. For the next 3 ½ months you will hear all sorts of stories with people claiming, "Oh I saw Lindsay/Ashlee/Desiree at the airport, she must be flying to meet with Sean," or, "Reality Steve is wrong this is who it is blah blah blah," or, "You were wrong about Ali picking no one and Brad picking Chantal, so how do we know you're right about this?" I mean, the ending of the show is already out there now and we're over a month away from the first episode even airing, so of course people are going to look for different angles to take. Look, I get it. The people that want me to be wrong will always run back to the Ali and Brad info that I gave which was wrong when I initially gave it. If you want to hang your hat on that and pray that I'm wrong again you have every right to. Technically I will not be vindicated until the finale airs, but I'm not worried in the least bit about being wrong about this. It's not wrong. Sean is engaged to Catherine and you will see that play out when the finale airs in March.
Sometime within the next couple of weeks, I will have your episode-by-episode spoilers for you to complete the full puzzle so you'll know what to expect in every episode once it all starts on Jan. 7th. I've got most of it now, but a few small pieces missing here and there that if I can't get filled in, I'll just give you what I have. Here's one little nugget I can give you now: So far, there's at least 5 girls I know of this season that were eliminated before a rose ceremony took place. But the ending on how the final 4 shakes out is 1000% confirmed. And even though we are months away from them deciding who's going to be the next "Bachelorette," because they will obviously take into consideration which girls are most liked by the public on Facebook, Twitter, and other social media outlets, but it's safe to say that Lindsay Yenter is the front runner right now and will probably get it.