Episode 5: Whitefish, Montana (11 to 9)
1-on-1: Lindsay Yenter. Sean has dinner with her then they dance Emily/Ryan style in front of the locals during a Sarah Darling concert that I wrote all about back when it happened, including an eyewitness account you can read right here.
Group Date: Don't have too many details about this date or who was on it, but according to the ABC press release, it's "a traditional farm-style relay race, including canoeing, hay bucking and goat milking." Sounds like a blast. No, really. A blast. Or not.
2-on-1: Tierra LiCausi and Jackie Parr. Ahhh, the dreaded 2-on-1 date. Tierra gets the rose and Jackie is sent home.
Rose Ceremony Eliminations: Robyn Howard. Jackie Parr is eliminated during her 2-on-1 date.
Episode 6: Lake Louise, Canada (9 to 6)
1-on-1: Catherine Giudici. Snow truck ride on a glacier followed by a night time visit to an ice castle. Catherine gets a rose.
Group Date: Canoe on Lake Louise with Sarah, Selma, Daniella, Lindsay, Lesley, AshLee, and Tierra. Emergency medical teams are called into this date as well as shown on the previews, with Tierra getting medical for what looks like hypothermia. At some point during this group date, Sarah eliminates herself from the competition.
1-on-1: Desiree Hartsock. Among other things, they rappel down a cliff. She gets a rose.
Rose Ceremony Eliminations: Selma Alameri and Daniella McBride. There may be a chance that Daniella is actually eliminated before this rose ceremony, but whatever the case, she doesn't make it past Canada as previously reported.
Episode 7: St. Croix (6 to 4)
What's confirmed in St. Croix is Sean had a 1-on-1 date with Tierra, which was posted back on Oct. 23rd when it happened.
He also has a 1-on-1 date with AshLee Frazier, which was shown in the extended preview for the season. You can even see in the video below the still shot is of that date.
As for the remaining dates, no one in the history of the show has ever gotten back-to-back 1-on-1 dates as far as I can remember, and since both Catherine and Desiree had them in Canada, I'm guessing they are on the group date, which leaves only Lindsay or Lesley to get the third 1-on-1 date, if there even was one. Maybe four went on the group date, I don't know.
Sean's sister Shay appears in St. Croix because Sean wanted to see her on her birthday, which was Oct. 25th, the day of the rose ceremony. From what I know she never meets any of the women, but does talk to Sean in a segment that was filmed for the show. Tierra has a meltdown the day of the rose ceremony before it happens, and Sean lets her go.
Rose Ceremony Eliminations: Lesley Murphy.
Episode 8: Hometowns (4 down to 3)
Lindsay Yenter (Fort Leonard Wood, MO) (Filmed 3rd)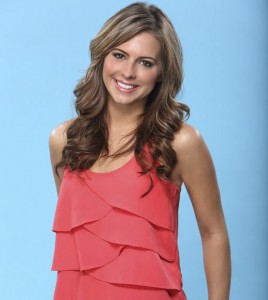 Desiree Hartsock (Newport Beach, CA) (Filmed 4th)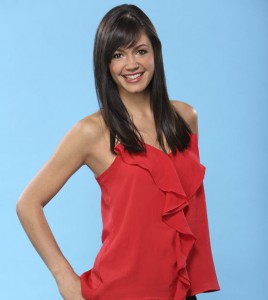 Catherine Giudici (Seattle, WA) (Filmed 2nd)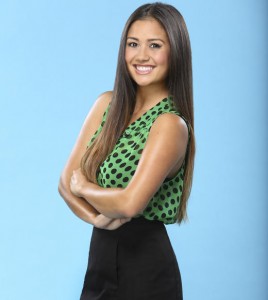 AshLee Frazier (Houston, TX) (Filmed 1st)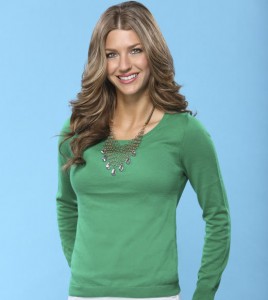 Added from 12/17 post: Here's the extended promo for Sean's season:
Now if you've read the spoilers I've already posted, you can pretty much follow along and see what's going on in certain pictures concerning dates Sean is on, who he's kissing and where, etc. However, there are two things in that promo that are out and out blatant lies that I can tell you about now. Not like this is anything new because EVERY SINGLE PROMO ABC has ever shown you in regards to this show teases you something that A) never even happened B) airs in the promo but never airs when the show is on or C) misleads you into thinking something happened to a particular person when it's a totally different person or never happened at all.
The biggest "jaw dropper" in that promo is the clip of Desiree answering the door at home, a guy comes in telling her that he loves her, her saying she doesn't know what to do, and the guy and Sean kinda getting into it. Leading into that clip, you hear voiceovers of girls talking about "She said that there were other men," and, "She has a boyfriend." I can tell you now that the clip of Desiree is a complete mislead. That's actually Desiree playing a prank on Sean (after he played one on her in their first date at the art gallery), and it's just a friend of hers she asked to pretend he was an ex-bf and barge in to her hometown date. So no, Desiree does not have a boyfriend back home and that was all an act. Although, kinda sucks for her since she thought she was being funny and all, yet Sean sends her home after the hometown dates. Guess that kinda backfired. But of course once the promo aired, every news outlet wants to overreact and freak out and immediately think, "Ooooooohhhhhh, looks like someone has a boyfriend who comes and confronts Sean! What happened?!" Wrong.
Rose Ceremony elimination: Desiree Hartsock