I get asked quite a bit about my job and how I got into this and what keeps me going after all these years writing about a reality show. I could write for days about this, but I just did an interview yesterday with someone that I'll post the link to once it comes out that addresses this very topic. I think too many people take every single word I write much, much too seriously. When it comes to the spoilers (which are factual based), then yes, you can take those seriously. But some of the off handed comments I make about this show and the people on it, it's weird to see some of the reaction to it. Remember, I've been writing "Bachelor" recaps for 10 YEARS. It's not like I just started getting spoilers and snarking about the show. I've written an episode recap for every episode this franchise has ever done outside of seasons 1 & 2 of the "Bachelor." That's 15 seasons of the "Bachelor" and 8 of the "Bachelorette." Been doing this a loooooong time and have always said my column isn't for everybody. Just sometimes, people seem to take what I a liiiiiitle too seriously. The show is silly, and I'm a sarcastic ass that likes to make fun of it. If you go into it with that mindset, maybe some of you won't get so worked up over every word I say. It's ok. Breathe. It's just a TV show. Moving on…
Episode 4 of "Burning Love" is now up. Remember, come Monday, the E! channel will be running season 1 of "Burning Love," which is the reason you can't find it anywhere on the internet now. So if you want to get caught up on all the genius you missed from that season, start watching Monday night. Here's episode 4 of season 2. Episode 5 comes out tomorrow and I will tweet it out once it's posted.
Pretty much every email and tweet I got last night concerning "Idol" was how similar contestant Brandy Hotard looked like Tierra. And I'm not even talking about "Ohhh, they kinda look alike." No, these two could be twins. Whether you watch the show or not, here's what I'm talking about. The girl on the top is Brandy and the bottom is Tierra.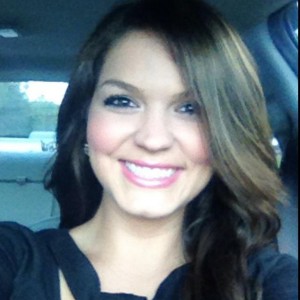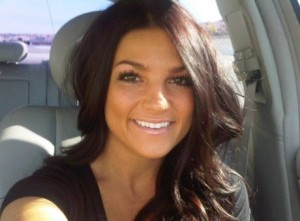 ___________________________________________________________
Holy crap! That's scary. Brandy even went with the big loopy earrings last night. Is Tierra her fashion idol or something? Crazy. Unfortunately Brandy got eliminated and is no longer on the show. Oh well. Probably a good thing because even though I just posted this, it would've been a given that every week Brandy would've lasted on that show, I would've inevitably gotten an email that said, "Ummm…yeah…like I was watching Idol last night, and there's this girl on there that totally looks like Tierra. You have to see it." You know, kinda how I've gotten the "If Sean picks Catherine, why have they barely shown her this season" a 1,000 times already.
And finally, wanted to share this email with you that I received yesterday. Didn't want to stick it in with the rest of the "Reader Emails" because I didn't want it to get lost in the shuffle. This should surprise no one.
Hello Steve,
On Nate Hartsock's Facebook Page, he states that producers told him he should berate Sean during his second sit-down.
He had conveyed to the producers his feelings, and they encouraged him to express it to Sean in as dramatic way as he can. Nate says that during the filming, he looks right up at the producer on the steps when he calls Sean a playboy.
Nate has since removed this post from his wall.
In an unrelated point, Nate also has this exchange on Twitter:
@kellyryanobrien: des's bro should be the next #bachelor that would be entertaining !!
@nate_hartsock83: @PrivyDoll @kellyryanobrien yeah right, I wouldn't do it, the producers asked me to be on the bachelorette, I said no way.
Well there ya' go. Shocking to find out the producers egged him on to confront Sean. Gee, that NEVER happens.