In Tuesday's column I had mentioned that since guys were arriving in LA this past Monday, there's no way filming was gonna start Sunday. They never keep them sequestered that long, so I figured filming was gonna start tomorrow night. Well, I'm hearing it's being moved up another day and filming for Desiree's season actually begins tonight at the mansion, which is pretty much on schedule with when filming has begun the last 5 seasons so no real change.
A lot of emails in the last couple weeks asking about Lindsay and what was the reasoning behind her not becoming the "Bachelorette." I never heard the reason, but after her conference call with the media on Tuesday, where she was gushing about a new boyfriend, I'm guessing that played a role in her not getting it. Just a hunch. That was the first I'd heard of that. Had no idea, nor do I have a clue who this guy is. Since she didn't name him, maybe her and Tierra can double date now with their boyfriends-who-shall-remain-nameless-yet-we'll-talk-about-them-publicly. Ummmm, ok.
I did a little research after the finale yesterday just to share with everyone regarding the lead's and what they say after the finale. You know, I've said many times that we ALWAYS see the lead on the ATFR gushing about their choice, how in love they are, this is the person they're going to marry, etc and they all end up breaking up. But still people seem to have short term memory when it comes to that because they only want to remember the latest couple and how in love they claim to be. So here is Sean's blog from Tuesday after the finale aired. Says all the right things. Then again, so did Emily, Ben, and Brad in their final blogs. Check em' out. Remember, all those people ended up breaking up, yet, look what they were writing the day after the finale aired.
Emily's final blog
Ben's final blog
Brad's final blog
Just a little perspective for everyone, that's all. You're welcome.
Selma appeared back on Star 94.1 FM in San Diego after the finale to share her thoughts on the season in general. Quite a few interesting things to say, and she's sort of become this season's outspoken contestant. We haven't heard many who have talked as openly in the public as she has, and I gotta say, it's quite refreshing. The PC contestants who just say the same things and don't speak outside the box when talking about the time on this show don't interest me. These interviews most certainly do:
Also, "Burning Love" episode 10 is up, and for my money, this was easily their best episode to date. Hot Karl? Are you kidding me? Genius. Google it if you're confused. Not to mention the return of Blaze, which has Julie all, ummmmm, damp.
On to the latest confirmed contestants for Desiree's season. In case you didn't see my tweet yesterday, Trevor and Erik are not contestants on their season. Lets just chalk it up to a couple jack offs screwing around and having a little fun. Hope you enjoyed your 5 minutes. Their profiles are down, and no one will remember them anyway, so I don't really see what the pleasure people got out of that, but whatever. Must be lonely or something. There's always a couple that sneak in there every season, so I apologize for not doing my due diligence on them. Which is ironic, because Trevor and Erik were the two guys I was questioning the most of the 8 I had posted Tuesday. Oh well. I will try not to let it happen again. Anyway, here are 3 more definitely on this season. More coming next week.
_________________________________________________________
7. James Case: 27 or 28, Chicago, Illinois. Graduated Miami-OH University in 08′, also played football there. Currently works in advertising for BankRate, Inc. Not many updated pictures of the guy. His LinkedIn profile is still active.
I think you get the picture. Total meathead.
_________________________________________________________
8. Juan Pablo Galavis: 31, New York City, professional soccer player. Dude even has his own Wikipedia page, even though there's not much on it. Plenty of stuff to Google on him though. This rocket scientist even tweeted a picture of his plane ticket from NY to LA this past Monday. Gee, don't make it too obvious. He has as much business being on this show to find a wife than I do. I'd be shocked if this guy isn't the one most disliked by the other guys in the house. But hey, any guy that has a highlight video of himself set to Chumbawamba's greatest hit, you gotta love.

_________________________________________________________
9. Zack Kalter: 28, Newport Beach, CA. Finished his degree at USC in 2009, and got into web development. Now currently writing children's books. You can read a mini bio on himhere. Even has a Pinterest page. Ummm, guys have Pinterest pages? I didn't know that was legal. His Facebook is down, but Twitter is still up and has a link to his first children's book.
Posted on his Twitter feed, he seems to really like Valentine's Day. Or not:

_________________________________________________________
10. Kasey Stewart: 29, San Luis Obispo, CA. Senior Art Director for a Digital Agency. A 6'5″ former high school basketball player at Victory Christian High School, then played one year of college ball at Oral Roberts University where his career stats weren't that impressive. Divorced back in 2009 after two years of marriage Lindsey Labadie, who competed on a Christian singing reality show back in 2007. They had no kids (pic is with his niece). She used to own a cupcake bakery in Tulsa, but now lives in LA. Here's her Twitter account, her LinkedIn page, and a blog that she hasn't updated in a year. He comes from a big family, has three sisters and two brothers. One sister, Jennette, is married to Christian singer Ricardo Sanchez. His Facebook and Twitter are inactive right now, but his Instagram is still viewable.
Competed in a Tough Mudder competition last year….
…went skydiving
…and enjoys posting videos of French Bulldogs named Tux pleasuring themselves:

_________________________________________________________
11. Brad McKinzie: Denver, CO. Accounting Specialist at Restaurant Solutions, Inc. B.A. in Accounting from University of Colorado at Denver and has a Masters in Business Administration from the University of Phoenix. Did he get that online? His LinkedIn page is still active. However, I'm much more impressed by his alter ago, DJ Mak. Awwwwwwwww yeah. Check mic one, mic two. You can ch-ch-ch-ch-check out DJ Mak on his fly MySpace page. I hope to God this guy came out of the limo rockin' Beats by Dre headphones and scratching turntables. And oh yeah, he has a son named Mattex with a girl named Brittnee Nelson, whom he never married, and she works at Twin Peaks in Colorado. She's on the right: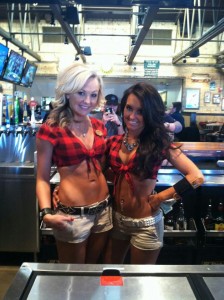 I'm sorry. You know I'm NEVER one to pre-judge, but this guy has player written all over him. Actually, let me correct myself. That'd be "PLAYA" in all caps and in a diamond encrusted chain wrapped around neck. Holla!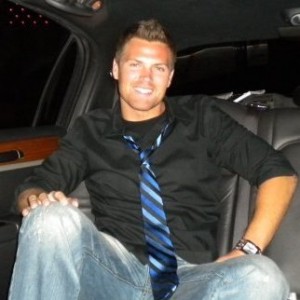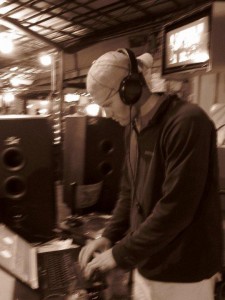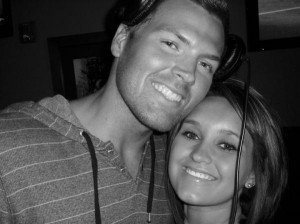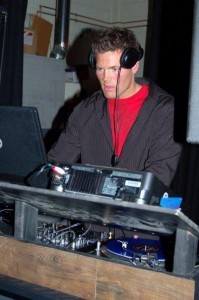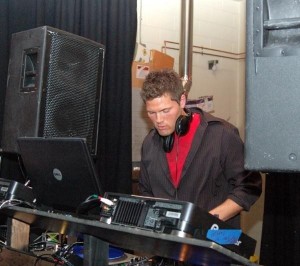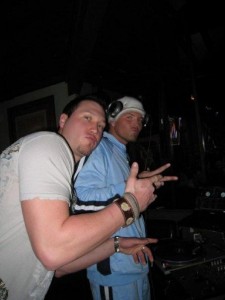 _________________________________________________________