Let me update you on where I'm at with the "Bachelor" spoilers. 27 girls total, I'm releasing 3 more today which makes it 15 that are out there. I have another 10 that I'm putting profiles together for now, some having more info than others. I've now got every girl that was on the group date in South Korea, and essentially every date leading up to South Korea. I'll hold on to those for a bit since more information I'm sure is coming over the next month or so. In case you didn't read yesterday, there was only one first impression rose given out on the first night by Juan Pablo, and there are a few silly limo exits as there are every season. I'll get to those eventually. But I did say I'll tell you today where the first date of the season was along with showing you a picture from a distance. Lets just say it's somewhere familiar.
The first date of the season was Thursday, Sept. 19th at the Calamigos Ranch in Malibu. If it sounds familiar, that was where Des had her stunt man group date last season, ironically, the one where Juan Pablo got the private screening of the "Lone Ranger" and got a rose. Juan Pablo's first date was a 1-on-1, and out on a part of the ranch, they built a man made ice skating rink, brought in fake snow and trees, and threw in a bunch of lights. Not the greatest picture, but at least you can get an idea of what it looks like: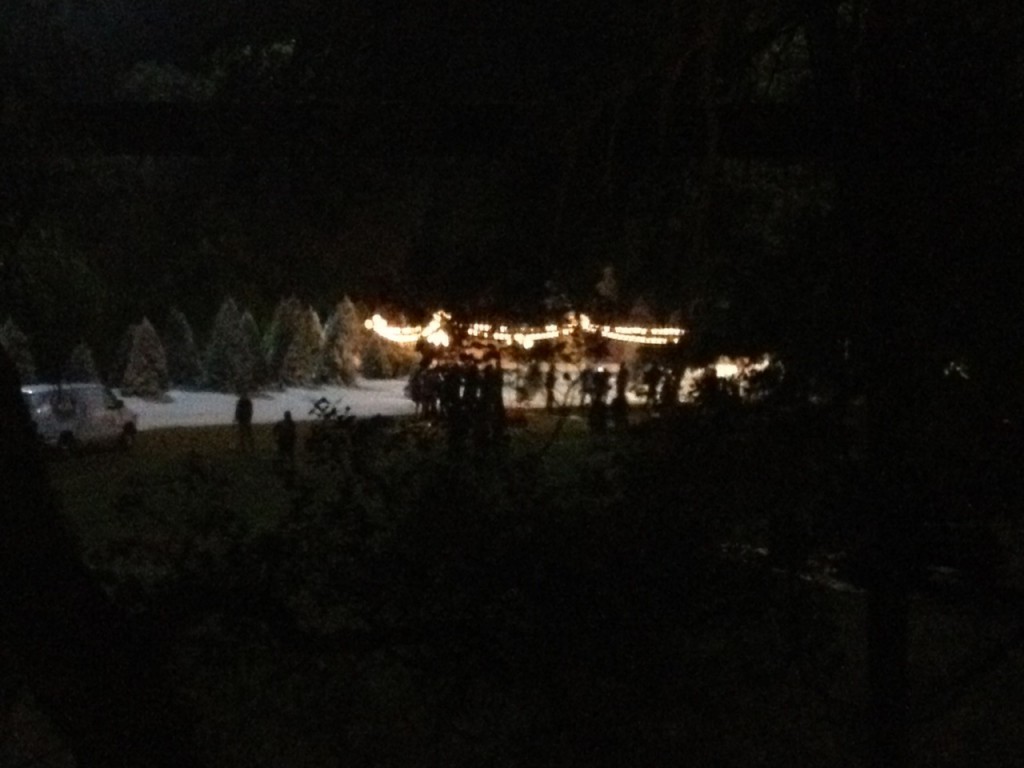 The girl on the date (who I will reveal later – might be someone I've already released, might not) didn't get to meet Camila, but Juan Pablo, his parents, and Camila apparently filmed something together on this day. Maybe they let Camila ice skate before the girl showed up or something, but Camila didn't meet Juan Pablo's date I don't believe. We've had two previous single parents as the leads, and none introduced their kids to the contestants until the very end. That'd make no sense to have his first date of the season meet his daughter. I've just been told that the parents and Camila were seen around these grounds on the day of the date being filmed. So look for that.
Now, on to three more girls I've confirmed for Juan Pablo's season. To see the current list, either use the navigation bar up top, or just click Juan Pablo's Girls. What's interesting is, two of these women live in Florida, both speak fluent Spanish – and he's eliminated both of them. Needless to say, this first one though takes the cake.
________________________________________________________
12. Lucy Aragon: Originally from Santa Barbara, California. Currently lives in LA. Model for Wilhelmina. Basically recruited to be on the show to, well, bring the crazy. And the nudity. I mean, when it clearly states in your Instagram profile "I like to be naked," and you follow that up with numerous topless pics of yourself, then yeah. Was anyone supposed to take this girl seriously about being Juan Pablo's wife? Of course not. She was brought on the show for entertainment, plain and simple. And she brought it. Has already been eliminated as of 10/2. How do I know this? Well, last Friday she gave it away on Twitter. Pretty obvious.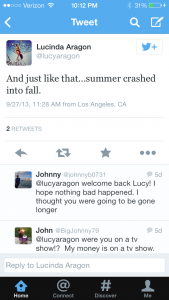 And not to mention her BFF Holly was so excited she was back, she joined in the party.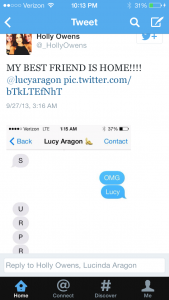 Facebook – Lucy Aragon
Twitter – Lucy Aragon
Instagram – Lucy Aragon
Lets take a moment to breath in the free spirit that is Lucy Aragon. I'm sure she will be the talk of the show for the first three episodes.
Probably my two favorite pics of hers. First one is very classy, no?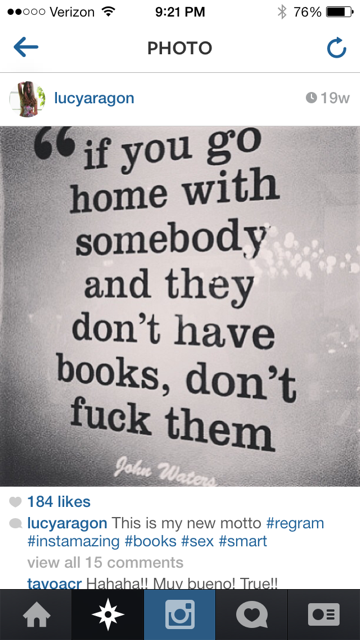 And this? I mean, she got to take a pic with Kate Upton. On two different occasions. What more can you say?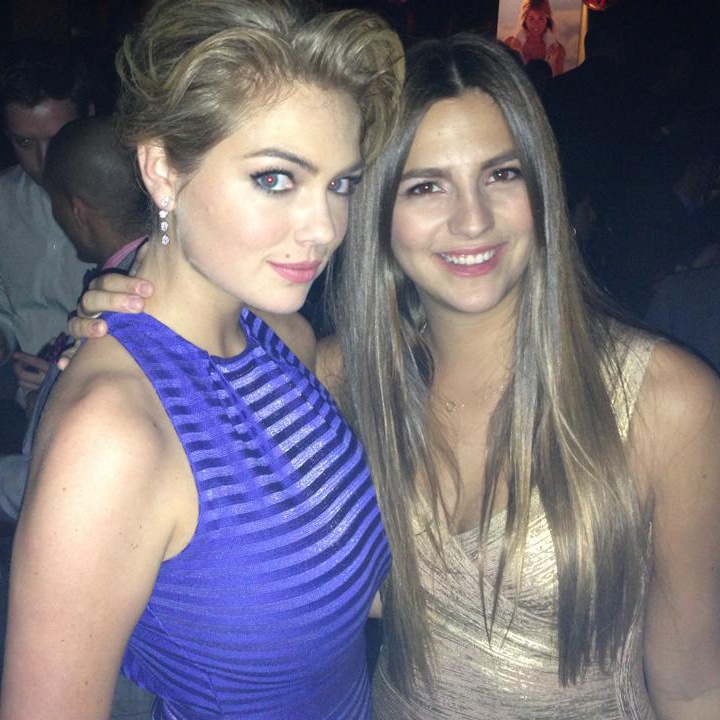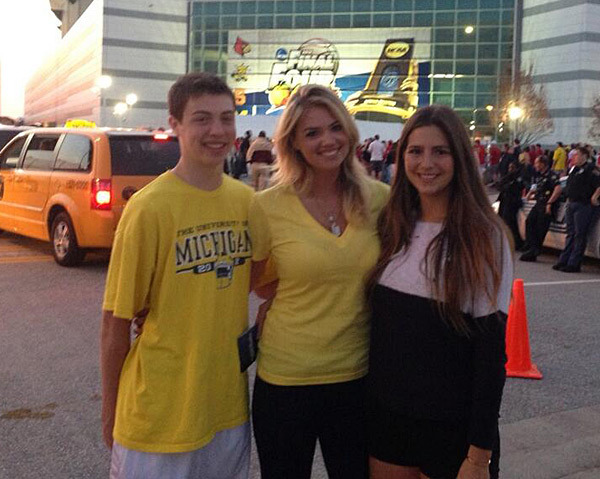 ________________________________________________________
13. Alexis Morgado: 24, Tampa, FL. Graduated from University of South Florida in 2011 BA in Mass Communications/Journalism. Works for her family's spice company, Flayco. Also a Tampa Bay Lightning girl in her spare time. Has already been eliminated as of 10/2.
Two parts of this video that I love:
1) Telling us she was on the "Price is Right" a year ago and won a grand piano. First Lauren Solomon, now Alexis. Were these two on the same episode or something?
2) "Pour Some Sugar On Me" playing as the background music. The strip club anthem if I've ever heard one. "Coming to the stage right now, put your hands together for the hot and sexy, Laceeeeeeeeeeeeey…"
Facebook – Alexis Morgado
Twitter – Alexis Morgado (set to private)
Pinterest – Alexis Morgado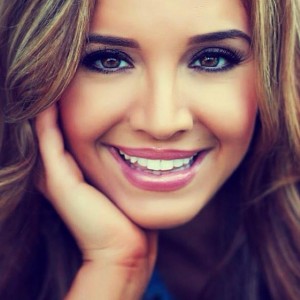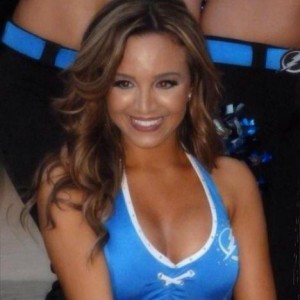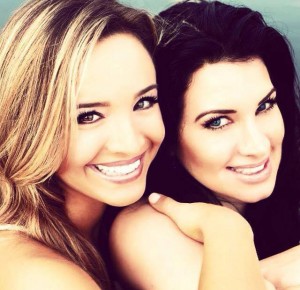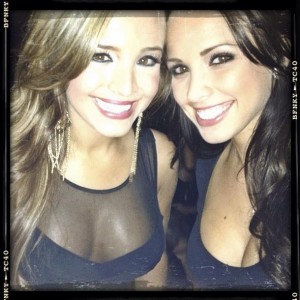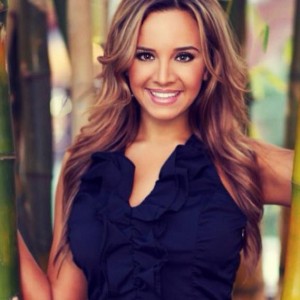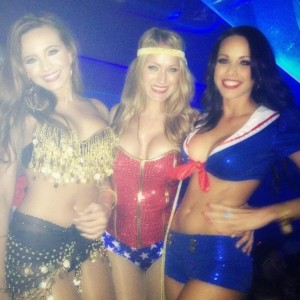 ________________________________________________________
14. Christine Llano: 24, Miami, Florida. Works for the Miami-Dade Police Dept as an Office Support Specialist. Attended Florida International University. Speaks fluent Spanish. Has already been eliminated as of 10/2.
Twitter – Christine Llano
Instagram – Christine Llano