As for your final four girls this season, here they are:
Renee Oteri: 32, Sarasota, Florida. Photographer and Realtor. Her website's main page, www.reneeoteri.com, currently under construction. However, other pages are viewable by going here. Was married in 2004 to Christopher Oteri and lived in Martha's Vineyard area when she began her photography career. Been divorced about four years and they have an 8 year old son named Benjamin.
Facebook – Renee Oteri (currently down)
Twitter – Renee Oteri (currently down)
Realtor Page – Renee Oteri
Old Photography Blog – Renee Oteri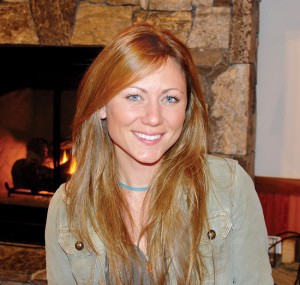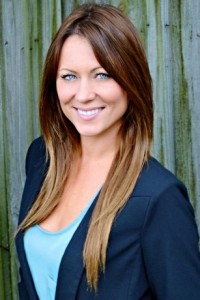 ___________________________________________________________
Andi Dorfman: 26, Buckhead, Ga. Assistant District Attorney at the Fulton County District Attorney's Office. Graduated LSU with a BS in Communications in 2009. Graduated Wake Forest University School of Law in 2012. Also voted one of the 20 Most Eligible Atlantans by "Modern Luxury" magazine last month (Full bio here). Big time legal girl, meaning I'm sure Michael Garofola will be all over this chick once she's off.
Twitter – Andi Dorfman (currently down)
LinkedIn – Andi Dorfman
Pinterest – Andi Dorfman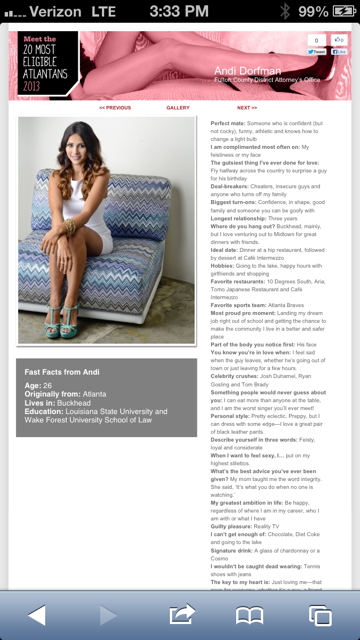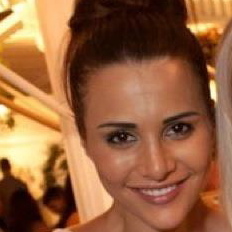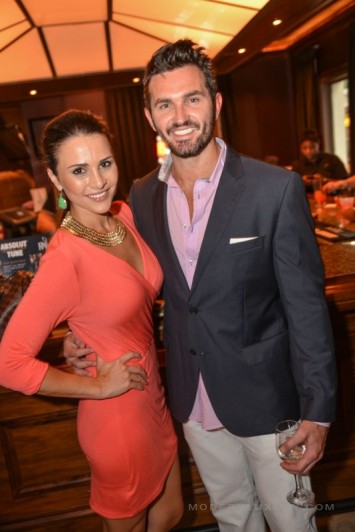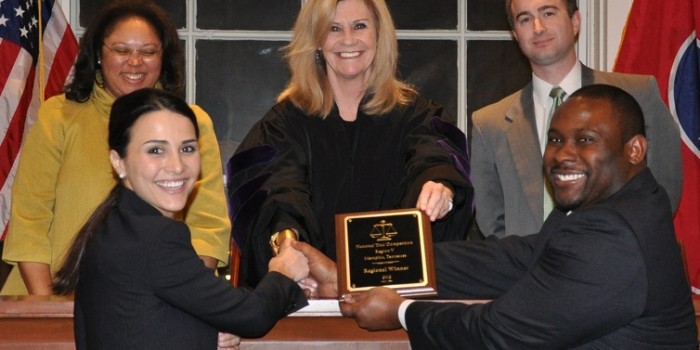 ___________________________________________________________
Nikki Ferrell: 26, Kansas City, MO. She's an RN at Children's Mercy Hospital in Kansas City and is also a part-time model.
Facebook – Nikki Ferrell (currently shut down)
Twitter – Nikki Ferrell (currently shut down)
Pinterest – Nikki Ferrell
Nikki Ferrell – Instagram (currently set to private)
Old Talent Page – Nikki Ferrell
Second from the left (closest to Juan Pablo) in the Kpop Group Date picture: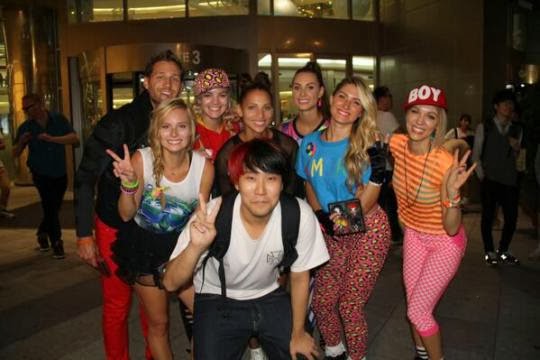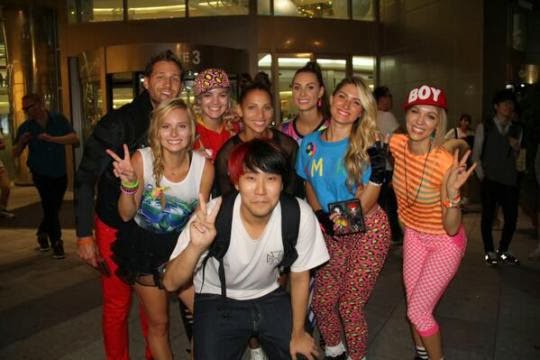 Had a 1-on-1 this past Saturday in Miami: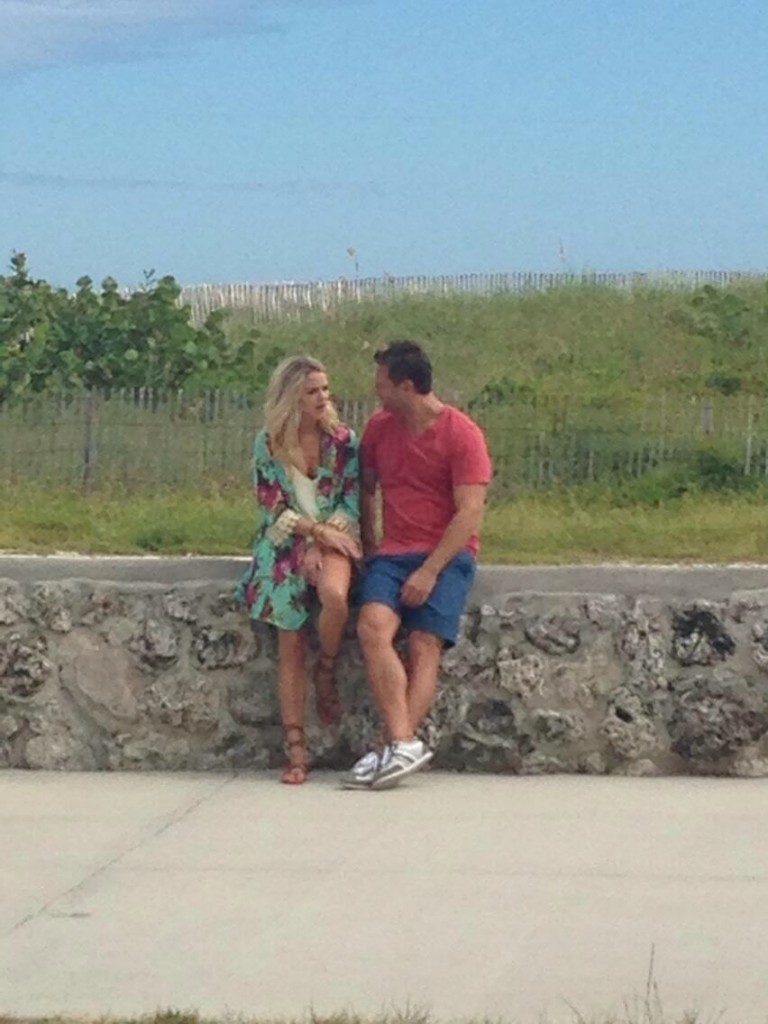 And in case any of you were wondering, "Hey, I wonder what Nikki's nipples look like," well, you've come to the right place. From a modeling shoot she did that posted in March…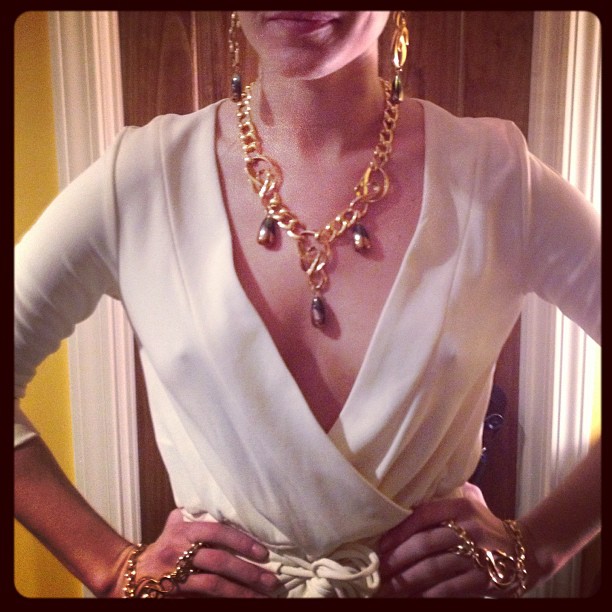 ___________________________________________________________
Clare Crawley: 32, Sacramento, CA. Hair stylist at Mecca Salon in Sacramento.
Twitter – Clare Crawley (currently set to private)
Instagram – Clare Crawley (currently set to private)
Based on where these four women live, my guess is the hometowns will be shot in that order starting tomorrow and continuing every other day. Wednesday will be in Sarasota for Renee, Friday will be in Atlanta for Andi, Sunday will be in Kansas City for Nikki, and next Tuesday in Sacramento for Clare, with the rose ceremony being next Wednesday night the 30th at a hotel somewhere in LA. If anything changes in the shooting schedule I'll let you know, but I'm guessing that'll be the order they're shot in. Makes the most geographical sense, but we'll see.
UPDATE 10/23: Based on a Juan Pablo sighting 10/22 in Sacramento, they are filming hometowns from west to east. Expected shooting schedule:
Wed., Oct. 23rd – Clare, Sacramento
Fri., Oct. 25th – Nikki, Kearney, MO (Her parents live in Kearny)
Sun., Oct. 27th – Andi, Atlanta
Tues. Oct. 29th – Renee, Sarasota
This means the final four rose ceremony will probably take place next Wed. Oct. 30th in Miami, and wherever they are headed for overnights, they will be leaving out of Miami.