A few things to get to before today's "Daily Links." I did not get around to putting all the spoilers together on one page yet. For now, all you have to do is go to the navigation bar up top, go to "Spoilers," then "The Bachelor," then "Bachelor Juan Pablo Spoilers" and it'll list every column where I posted spoilers. I'm heading to CA this Thursday for the weekend so maybe I'll get around to it on the plane where I combine everything I've given you thus far into one column. Then when I post the episode-by-episode spoilers, that'll be the new page. Right now you have all the girls, some of the dates I've filled in for you, some of the first night limo exits, and your final four. Since a few of you emailed me over the weekend and asked if I had any predictions on how this final four will play out, I figured I'd give that out today. The schedule has gone just as I laid out as Clare's hometown was on Wednesday, Nikki's was on Friday, Andi's was yesterday, and Renee's will be tomorrow, with the rose ceremony being Wednesday night in Miami.
The daytime portion of Nikki's date on Friday was at Oklahoma Joe's BBQ in Kansas City. Here were a few pictures from it in case you didn't see, including two I re-tweeted on Friday:
Then yesterday, Juan Pablo and Andi started their date in Piedmont Park in Atlanta (Juan Pablo shooting an ITM)…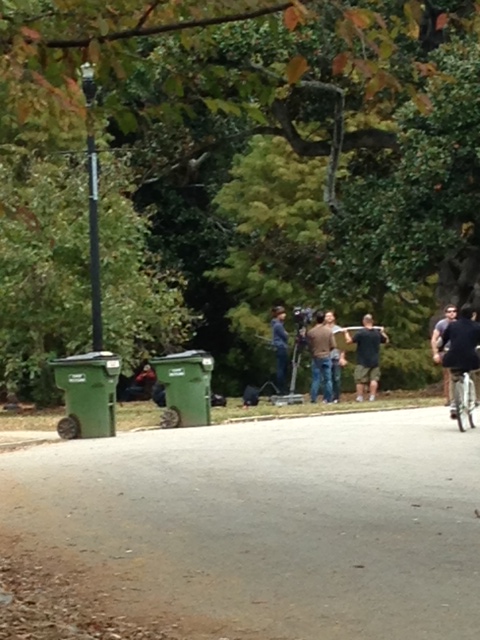 …before heading to a shooting range called SharpShooters in Roswell, GA…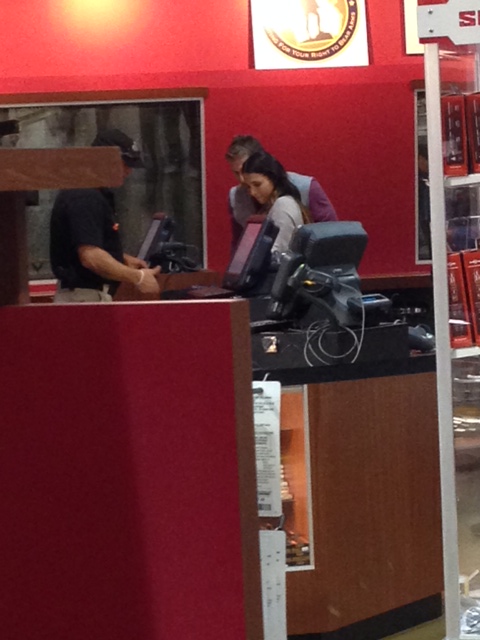 Renee's will be in Sarasota somewhere tomorrow, and if there's any pictures or info on it, I'll tweet it out.
As for my prediction for the final four, sure, why not? Obviously nothing is set in stone because they aren't even done filming the hometowns, but hell, I'll take a shot at it. Obviously I hear a lot of things over the course of filming, whether it be rumors, fact, innuendo, etc. So with that in mind, along with my astute observation skills, here is my prediction of how the final four will play out. Man, wouldn't that be just a crazy ass miracle if I could predict what Juan Pablo's gonna do before he even does it? That'd make me, like, the smartest person ever, right? My "guesses":
Final Four – Renee
Final Three – Andi
Final Two – Clare
Final One – Nikki
Do with that what you will. We'll know in a few weeks.
One "Bachelor" related story that got national attention last night. Former "Bachelor" and "Bachelor Pad" contestant Sarah Newlon has been taking some heat after her appearance during Game 4 of the World Series last night. Deadspin.com has all the details, however, they don't have Sarah's reaction since it went public. Sarah immediately took to her Twitter account last night to explain her actions. Based on the responses she's getting to her tweets, looks like no one is buying her story: