Episode 5 (airing February 3rd): Da Nang, Vietnam (11 to 8
1-on-1 date: Renee Oteri. She got fitted for a custom dress, went shopping, and they walked around town before having dinner. Apparently Renee was one of the last people to kiss Juan Pablo out of respect for her son, so I don't think there was any making out on this date. Renee got a rose.
Group Date: 9 girls (Sharleen, Kelly, Kat, Alli, Danielle, Clare, Chelsie, Andi, and Cassandra) went paddling rice boats down a river, and ended up at a Vietnamese family's house, where they made their own dinner. After dinner, they rode water buffaloes. Clare got the group date rose.
1-on-1 date: Nikki Ferrell. They went cave diving then had dinner in a cave. Nikki got a rose.
Rose Ceremony Eliminations: Kelly Travis, Alli Restko, & Danielle Ronco
Episode 6 (airing Feb. 10th): Lake Taupo, New Zealand (8 to 6)
1-on-1 date: Andi Dorfman. They went walking through canyons with waterfalls and thermal springs then had dinner by a geyser. Andi got a rose.
Group Date: 6 girls (Kat, Cassandra, Nikki, Chelsie, Sharleen, and Renee) had a picnic, played rugby, then went zorbing. I didn't know what that was either, so I googled it. Yep, they rolled down hills in giant balls.
They had their after party at the Lord of the Rings house. During this after party, JP pulled Cassandra aside and eliminated her. How nice of him to look out for her considering it was also Cassandra's birthday that day. Happy Birthday, Cassandra! Now go home! Sharleen got the group date rose.
1-on-1 date: Clare Crawley. She got a rose.
Rose Ceremony Eliminations: Kat Hurd. Cassandra sent home on group date.
Episode 7 (airing Feb. 17th): Miami, Fla. (6 to 4)
1-on-1 date: Sharleen Joynt. They went out on a yacht and had dinner. I tweeted this picture out the day of the date before I had confirmed Sharleen's name.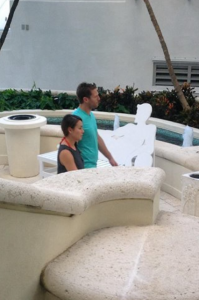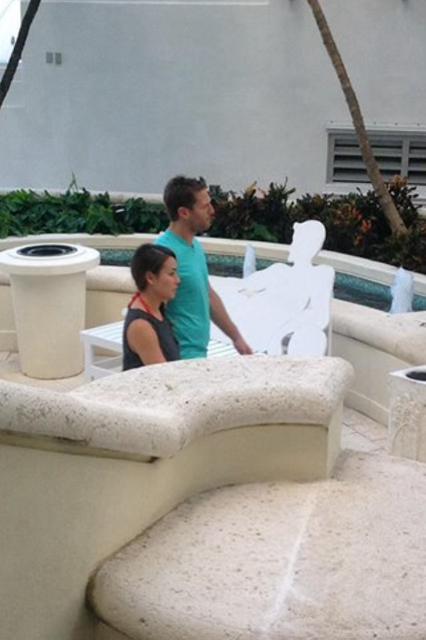 1-on-1 date: Nikki Ferrell. Walked around before having dinner at Marlins Park. Plenty of pictures surfaced that day of their date by the paparazzi. Here was one picture I tweeted out: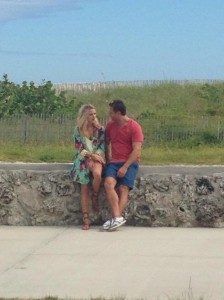 More pictures from their date released by news outlets:
Once JP was back from his date with Nikki, Sharleen showed up to his hotel room and tells JP she's not feeling strongly about him so she eliminates herself.
Group Date: The 4 of them (Andi, Chelsie, Renee, and Clare) took a prop plane to a private island. Andi got the group date rose and got to continue on where they watched a musical performance.
Rose Ceremony Eliminations: Chelsie Webster. Sharleen eliminated herself earlier in the episode.
Episode 8 (airing Feb. 24th): Hometown Dates (4 to 3)
The day before they started filming hometowns, I posted which 4 girls had gotten them.
Clare Crawley (Sacramento, CA) (Filmed Wednesday, Oct. 23rd) They went on a picnic, had ice cream, she cut his hair, and they had dinner with the family.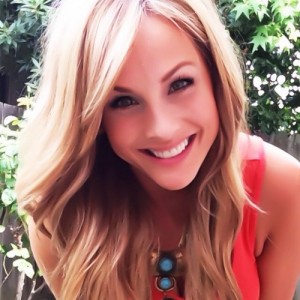 Nikki Ferrell (St. Louis, MO) (Filmed Friday, Oct. 25th) Had lunch at Oklahoma Joe's BBQ in Kansas City, MO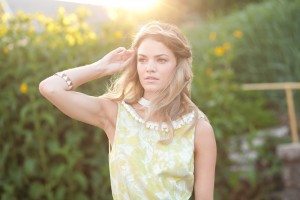 These were twitter pictures of them taken on their date at Oklahoma Joe's
Andi Dorfman (Atlanta, GA) (Filmed Sunday, Oct. 27th) They went walking in Piedmont Park, then went to SharpShooters a gun range in Roswell, GA.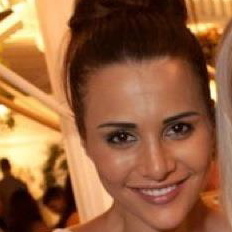 Here's a shot of Juan Pablo shooting an ITM at Piedmont Park, then a picture of both of them at SharpShooters
Renee Oteri (Sarasota, FL) (Filmed Tuesday, Oct. 29th) Went to her son Ben's little league game before meeting her family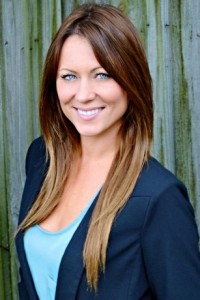 Rose Ceremony Elimination: (Filmed Wednesday, October 30th at the Loews Hotel in Miami) Renee Oteri