Well, what's old news became official yesterday when ABC released the head shots and bios for all 27 of Juan Pablo's women. Anyone that's been following this site with any regularity over the last 2 months already knew who the 27 were, BUT, had you ever seen them in all their high school senior yearbook photo glory? I think not. When I confirm these contestants throughout filming, some I get recent pictures of, and some I don't. I'd say most of the ones I got this season were pretty close to what they looked like in the bios that were released. Not bad. Today I'll cover some of the press releases from yesterday along with who I think some of these girls look like, and tomorrow I will break down the brilliant answers some of them gave in their bios. Holy crap. Were they serious? Did their friends fill these out for them? Were they sober? And what intern who posted these bios on ABC.com is gonna get fired for some of the repeat answers and misspells? Did I just misspell "misspell?" Don't know and don't care. Too lazy to correct myself because I'm hungry and I want lunch. This first paragraph is always the last one I write before posting the column, so now you know for future reference.
Lets begin with the press release that was first sent out before the women's names were released. In it, it gave a paragraph overview of the whole season, all of which you already knew. These descriptions usually get more detailed in the weeks leading up to the premiere:
"…Romantic and adventurous dates will reach new heights this season, testing the ladies' perseverance in pursuing their romantic objective, along with fun, exciting and exotic dates that will elicit real and raw passions. A "Winter Wonderland"– complete with ice skating, sledding and a hot tub – is the Los Angeles setting for Juan's first one-on-one date, culminating in a private concert by blues, rock and soul singer Josh Krajcik. Juan Pablo travels to Salt Lake City, Utah on another individual date to run the world famous "Electric Run" 5K with one lucky woman. A group photo shoot benefitting the Models and Mutts charity causes quite a commotion among the women when two bachelorettes discover how their photos will be handled with Juan Pablo. The Bachelor feels right at home when he invites ten ladies to play a game of futbol at the home of the MSL two-time defending champions, the Los Angeles Galaxy. Jetting off to Seoul, South Korea, Juan Pablo and the remaining women are submerged into a totally different culture. Six women are introduced to the South Korean K-pop superstar group "2NE1," who teach them one of their choreographed dances. They are shocked to find out that they will perform as their back up dancers in front of a huge audience of screaming fans. Vietnam's breathtaking natural beauty is the next surprise on their Asian tour. The group journeys on to New Zealand where a thrilling, but mysterious boat trip through the Tutukau Gorge, a spin inside an Ogo and a visit to the famed movie set of Peter Jackson's "The Hobbit" are the backdrop for more romantic twists and turns. Sparks fly at a private concert by chartbuster Romeo Santos in Juan Pablo's home of Miami. Finally, after spending passionate weeks traveling to a variety of locations, Juan Pablo brings his final three women to the exotic Caribbean island of St. Lucia. Will this sexy single dad find the love of his life or will he miss his chance for a happy ending again?…"
I didn't have that the concert on the group date in Miami was performed by Romeo Santos, so you can throw that into the spoilers. Shoot me. Then there was a press release to announce Juan Pablo's conference call with the media next week, that talked about some of the happenings on night one, but didn't name any names. All stuff you knew about – the stethoscope, the piano bike, the hippie, the salsa dancing, Molly the dog, the fake pregnancy, etc. Then they did a cast list press release which basically filled in the blanks with names of which girls did what on the first night. Although a couple things we learned in that first paragraph: Cassandra is shy, Clare's dad died, and Elise is convinced her fate is to be with Juan Pablo. Not quite honey. When you think about it, Clare's fake pregnancy might literally be the stupidest limo exit stunt they ever pulled. For the sake of argument, lets just say that they actually did cast a woman 7 months pregnant on the show. How ridiculous would that be? So you're telling me that Juan Pablo would have NO PROBLEM whatsoever with a woman who was carrying another man's child coming on a reality show, knowing she's due soon. Please. They've forced asked a lot of contestants to do ridiculous things out of the limo, but this one seriously takes the cake. Why would the lead possibly ever believe for a second they cast a woman due to give birth soon? Then again, this is Juan Pablo we're talking about, so you never know. I mean, we aren't talking about the charter member of MENSA here.
As for the bios themselves, those were just pure gold. Just going over the pictures themselves, I have a few thoughts on who some of these girls remind me of. There are others that I don't have who look like someone, but these were the ones that immediately came to my head:
-If I didn't know any better, I'd say that Nikki Ferrell is Ali Fedotowsky's long lost sister. Tell me these two weren't separated at birth: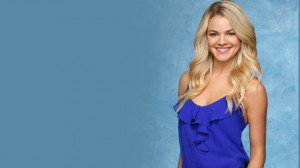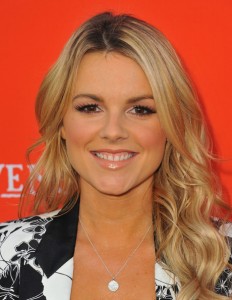 -Here's another one. If it were at all possible for two women to pro-create, you know combine their eggs and produce a child, I think we'd have a candidate this season. Just imagine if Trista Sutter was engaged in a sexual romantic relationship with Blakeley Shea. Two attractive women right? Well, if they made a baby, out would pop Lauren Higgninson. Don't tell me otherwise.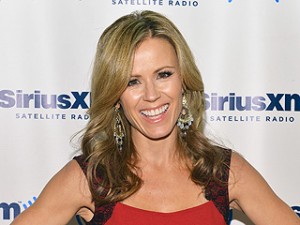 +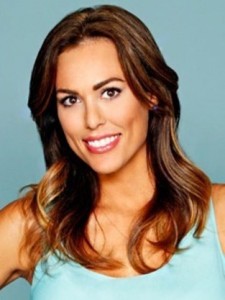 =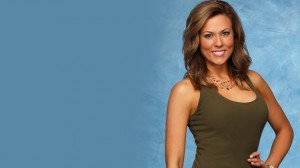 -I'm not sure if Amy Long stole this shirt from a flemenco dancers wardrobe but, ummmmmmm, well, I'd have to say this is the worst outfit out of all 27. Either she ripped the top part off a flamenco dancer's dress or she was a big fan of the "Seinfeld" episode where he went on the "Tonight Show" with the puffy shirt. Brutal.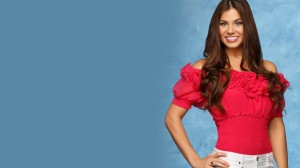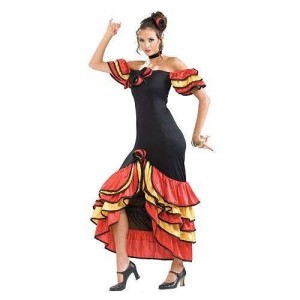 -I think it's also possible that Ashley Hebert has a long lost sister as well in Clare Crawley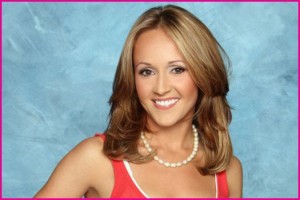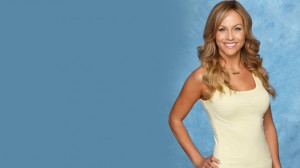 -This is an easy one. Kat totally looks like Britney circa "Hit Me Baby One More Time"…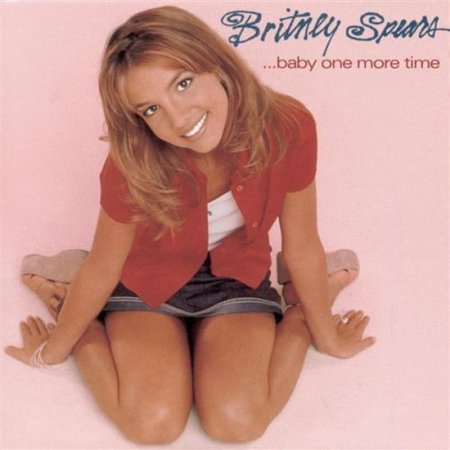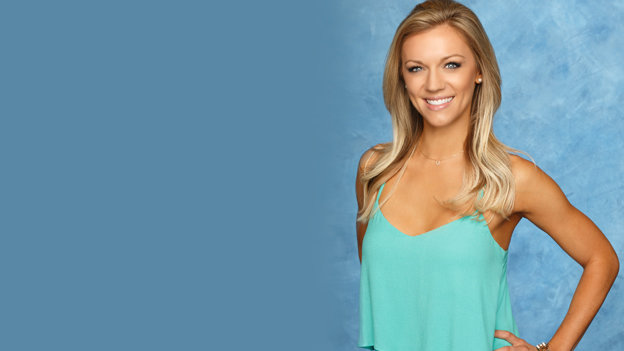 -Safe to say that Ashley spent the same amount of time under the sun lamp as an oompa loompa, no?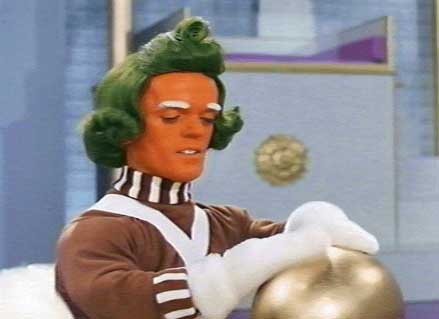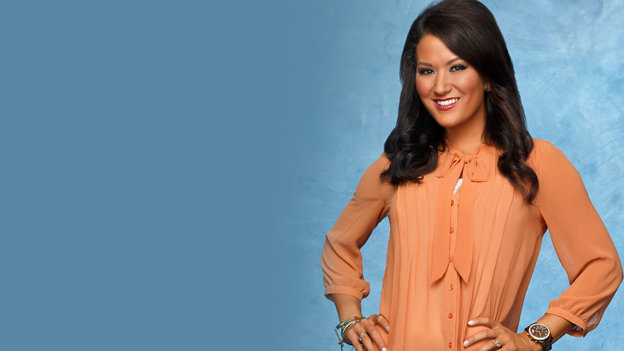 -Cassandra has a role on "Pretty Little Liars" doesn't she?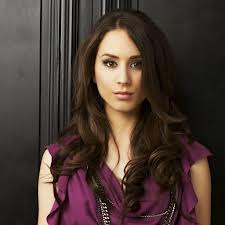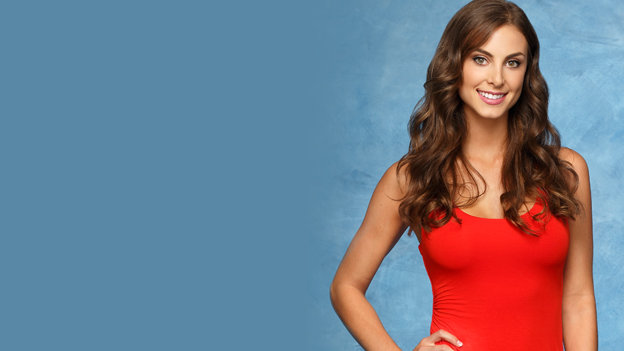 -Although, Emmanuelle Chriqui (Sloan from "Entourage") is totally in my Top 5 of all-time and, well, Andi Dorfman is not, I can see it…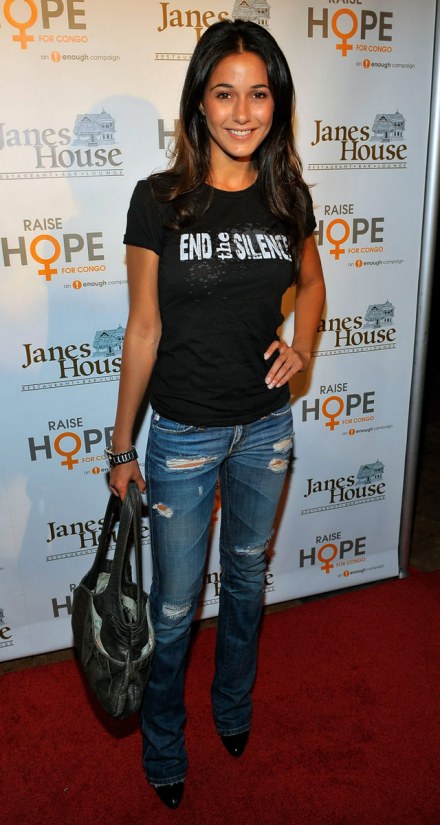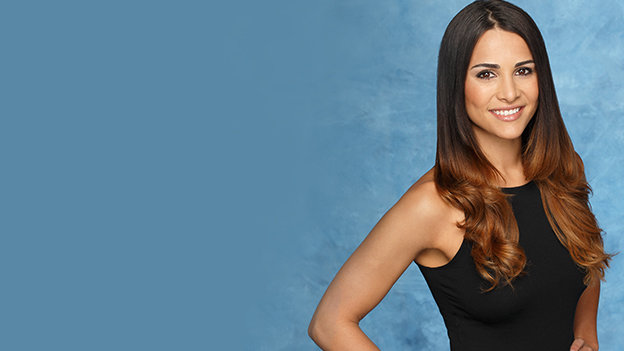 -Lets just say Alli Restko is a poor man's Eva Mendes. Very poor. Ok, a homeless Eva Mendes.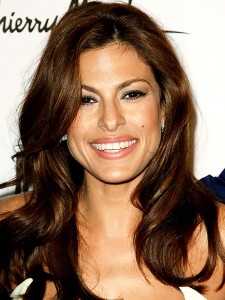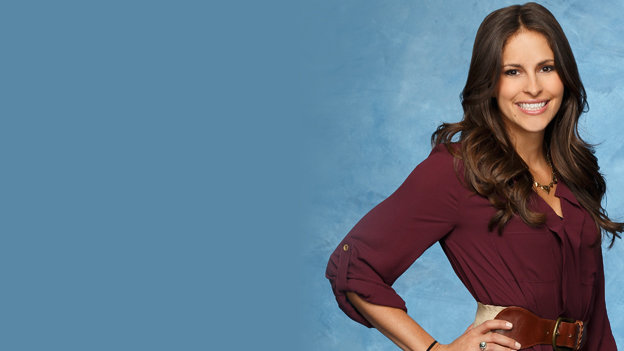 -And last but certainly not least, the all-important, "Who does Steve think looks the best based off their bio pictures?" Because, you know, that's really all that matters in the end. Obviously others will think I'm crazy, or have none of these girls as their best looking, but hey, not my problem. My site, my opinions. Different strokes for different folks. Suck it. Drum roll please….
My Top 3 (in no particular order):
The Next 4:
There you have it. Back tomorrow to dissect these bios.
Send all links and emails to: steve@realitysteve.com. To follow me on Twitter, it's: www.twitter.com/RealitySteve. Instagram name is "RealitySteve," or join my Reality Steve Facebook Fan Page. Talk to you tomorrow.