-Our first deliberation time of the season with Chris Harrison. It began with still 30 minutes left in the show which basically tells the audience, "Look, this episode was boring as f**k and we could barely come up with 80 minutes of material to fill the show with, so I guess we'll kill time watching these two talk about nothing important." It was one of the quicker deliberations they've ever had on this show. Usually Chris runs down the list of all the dates he went on and who he went on them with. Didn't happen in this sitting. Maybe Juan Pablo had somewhere to be. Or it's in Chris' contract that he can't spend more than 3.5 minutes sitting down talking to someone as empty and vapid as Juan Pablo. I'm guessing the latter. We saw when they rolled the credits at the end of the show, their conversation consisted of when on the group date, Juan Pablo was throwing sheep sh** at the women. Is that how the flirt in Venezuela? Take feces from animals and chuck them at scantily clad women? What a turn on. Can't imagine why the women this season didn't like him with tactics like that.
-He pulls Nikki aside at the cocktail party first so he can kiss her. And oh yeah, to tell her he's wearing pink underwear. Then their conversation literally turned in to something you hear when two 6th graders are talking about how they like each other. "I like you a lot." "How much is a lot?" "It's more than a little." "How much is a little?" On and on and on these two went desperate find something of depth to talk about only to come up with this silly game of fishing for compliments. It was nauseating to say the least. Hey Nikki, how about you hit the brakes hard and ask him what the hell he's doing wearing pink underwear? I mean, we know from Chris' blog today that their luggage was lost when arriving in New Zealand, but damn, just free ball it if you can't find any underwear that isn't pink. Of course, I'm sure he'll somehow relate that to him having gay friends, and they were pink, so he wears pink, which means he likes the gays. In his convoluted, warped mind I'm sure he's thinking pink underwear is some shout out to the gays and his huge appreciation for them. More pervert.
-Renee is next and he wants to make sure he gets time with her since he already eliminated Cassandra who had a kid, and Renee is the only one left with a kid. So does he sh**can her? Renee: "The minute he doubts me, he's going to tell me." So he assures Renee that he likes her and pretty much wants her to stay without giving it away. He likes Renee. Hey, someone he has something in common with! They each have a kid! Man, he might as well just marry her right now since that's more than he has in common with any of the other women. However, Renee has bad hair and is about exciting as watching paint dry, so I guess that's not good enough for him. He needs someone who can dance, which he's reiterated at least 1,000 times since the season, which is why it makes all the sense in the world he's with the girl that self admittedly can't dance and hates dancing.
-So since Sharleen, Clare, and Andi already had roses, there were 3 roses to give out with 4 girls remaining. Chelsie is a bright one and she was able to deduce that Nikki and Renee were safe, meaning her and Kat were fighting for that last rose. She thinks she has the upper hand on Kat because on her 1-on-1 date back what seems like 7 months ago, she and Juan Pablo were very romantic and kissed. Kat has yet to kiss him. Yeah, I'd say at this stage in the game, that's a pretty good leg up she has on her. But she still wants to talk to him to see where she stands. "I'm feeling frazzled. Do you know what that means." No, Chelsie. He doesn't. He doesn't know what anything means in case you haven't learned. Frazzled? He didn't know what "cut to the chase" meant and you think he has a clue what being "frazzled" means? Yeah, not so much. And please don't try and explain it to him. He'll only start playing with your hair and telling you how great you are. We've already gotten that 18 times this episode and I really don't feel like hearing it again.
-Kat thinks she's got one up on Chelsie because, ummmm, I can't remember why she said she did. Well other than being 10 times the woman she is. Does that count for anything? Kat tells Juan Pablo she's been journaling since she's been there, adding a new word to the English language. She then went into a sob story about her dad's drinking issues which she brought up South Korea and how he was never around, it's tough for her to open up, she's not the aggressor with guys, and it was really a sweet story. One problem: Juan Pablo didn't give two sh**s about it and it went completely over his head. Trying to explain daddy issues to someone as empty and pig headed as Juan Pablo is basically an effort in futility. If she would've just told him, "Hey, I wrote in my journal today. I drew a heart with 'Juan Pablo + Kat' in it," I'm sure that would've been something he could wrap his head around. But talking about your father who was passed out drunk while your sister was crying in her crib? Holy crap. That's beyond deep for Juanny P. He doesn't do deep. This is the depth of Juan Pablo: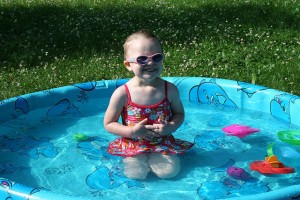 -Rose ceremony time. Andi, Sharleen, and Clare already with roses. 3 roses. 4 girls. When you're ready Juan Pablo. "Hi girls…..(HAHAHAHAHAHA he did it again!)….great week in New Zealand…definitely very pleased with such a good group of women…definitely think my wife is in this group of girls…I mean, my future ex-girlfriend cuz I'm certainly not marrying any of you. I'm just pretending like I'm going to because producers told me to say that."
Nikki: I wonder how many boudoir photos she's sent him over text? Hell, if Nikki HASN'T sent him a nude pic, I'd be shocked.
Renee: Only a matter of episodes before Juan Pablo crushes her son's dream of thinking he has a new daddy.
"Ladies, Juan Pablo, it's the final rose tonight. When you're ready. I can't wait to get back to the states next week. Some serious trim walking around Miami so I think I'll have a better chance to score there than I did in Vietnam."
Chelsie: Her stay of execution.
Sharleen was very distraught over Kat leaving and basically they gave away what happens next episode with her questioning if she should really be there. I mean, they've been setting it up for 6 weeks now, so even if you never ready the spoilers and weren't made aware that Sharleen leaves back in October when I first told you, it was pretty obvious what's to come next week. They sure haven't been subtle about it in the least bit.
Send all links and emails to: steve@realitysteve.com. To follow me on Twitter, it's: www.twitter.com/RealitySteve. Instagram name is "RealitySteve," or join my Reality Steve Facebook Fan Page. Talk to you Thursday.