A few things to get caught up on this column since I haven't spoken to you in the last week. Got three more guys to confirm for Andi's season, although since you're already aware of who the final four are, obviously these guys aren't still around anymore. That brings the total guys confirmed to 20, and they've been added to the Andi's guys page. I've got two more guys that I know about but they aren't all that important and still need to gather a couple things on them. If I get the other three guys to round out all 25, that'll be gravy. But 22 isn't bad. Also, this past Monday your first preview (albeit a :30 one) was released on DWTS that I'll fill you in on, along with providing you some answers to questions I had for you last column. However, I think the biggest spoiler I can give you this week is something I've alluded to a couple weeks ago. Not something we haven't seen before, but if this doesn't personify this guy's douchebaggery, I don't know what does.
We've seen in past seasons where they'll bring a former contestant from a previous season to compete on the show. We saw it when Paige and Kacie B. were part of Sean's season. Early on, Mary Delgado appeared on Bob's season, then they re-cast her for Byron's season, which ironically enough ended up with her being the final one – and her giving Byron a fat lip years later. Well, we got another returnee this season, and it's none other than the skirt chaser himself, Chris Bukowski. This is what I was referring to when I said a couple weeks ago "what crazy/stupid/ridiculous thing happened on night one." Yes, Chris showed up at the mansion on night one, suitcase and all, ready to be on the show. However, since Andi has a half a brain in her head, she shot him down. She never saw him, the guys never saw him (hell, I don't even know if the other guys are aware Chris tried to get on the show the first night), and he never made it into the mansion. This was a complete set up by the producers to bring Chris out, but they never told Andi they were going to. Which is exactly the same thing they did with Ben when Shawntel showed up in San Francisco on his season in episode 3. Ben had no idea she was coming and let her go that night. Well, Andi didn't know Chris was going to attempt to be on the show because they never told her. So what I'm told is he shows up, either producers or Chris Harrison tells Andi he's there and wants to be on the show, and Andi tells them to tell him she doesn't want him there. And Chris goes home. Hence the reason for this tweet by him the day after the first rose ceremony: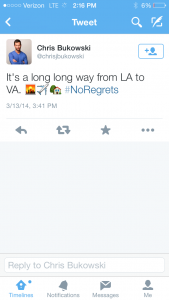 Yet there Chris will be once "Bachelor in Paradise" starts. Yeah, totally believable this guy wants to be in a relationship with somebody…ANYBODY…as long as they are from this franchise. Holy crap. It's starting to get embarrassing. This is the guy that banged 3 different girls on "Bachelor Pad," has hooked up with numerous others from the franchise since he went on the show, tries to weasel his way onto Andi's season, and now will be on "Bachelor in Paradise?" Really? How desperate is this guy? To all the "Bachelor in Paradise" women, whoever you may end up being, just know if you start falling for Chris you're about option #10 from the franchise at this point. I'm sure you feel special. Enjoy.
Something I brought up after the death of Eric Hill was "when do they tell the contestants, if they do at all?" According to an interview with Chris Harrison done recently, Andi and the guys who were left on the show at that point (her final 4), were told about it. As slimy as this show is, I do think they'll handle Eric's death in a respectable way. I mean, it's not like he did anything completely outlandish on the show or anything. As I've said, his exit is nothing too crazy or too ridiculous at all. Doesn't change who he was as a person or anything. So maybe the show will address it. I think once the first long preview for the season comes out, I'll be able to tell if they're going to show it. At that point, maybe then I'll give the circumstances behind his exit. Again, and I can't make this point any more clear, it doesn't make him a bad person or change who he was.
Three more guys to share with you from Andi's season. I'm pretty sure the head shots and bio's will be out next week just based off the previous track record of this show. It's usually two weeks before the premiere. Whatever the case, here's where it stands right now. I have all your dates, eliminations, and group date roses for the season for every episode up this point ready to go. Still filling in small holes here and there on other things, but in terms of who went home when, how, where, etc, I have everything up to this current point in filming. They are currently in the Dominican Republic shooting overnight dates with the final rose ceremony expected to be sometime next week. So it looks like once filming ends somewhere around the May 8th-10th, I should have your episode-by-episode spoilers up shortly thereafter. Once again, it'll all be dependent on how shortly after filming ends that I have the ending of the show. We'll see, but I'm fairly certain you will have everything you need to know about this season before it premieres on May 19th. At the least, you'll have every episode spoiler up to the final three before the season starts. Here are "C," "N," and "C" that I tweeted about back on April 2nd:
___________________________________________________________
18. Nick Sutter: 27, originally from Barrington, IL currently living in Orlando, Florida and is a professional golfer. Fun fact: Is friends with Brody Jenner. Has a YouTube channel where he and his golfing buddies attempt to make humorous golf videos. He also models for the 18 Greens apparel company.
Twitter – @NickSutter
Instagram – thenicksutter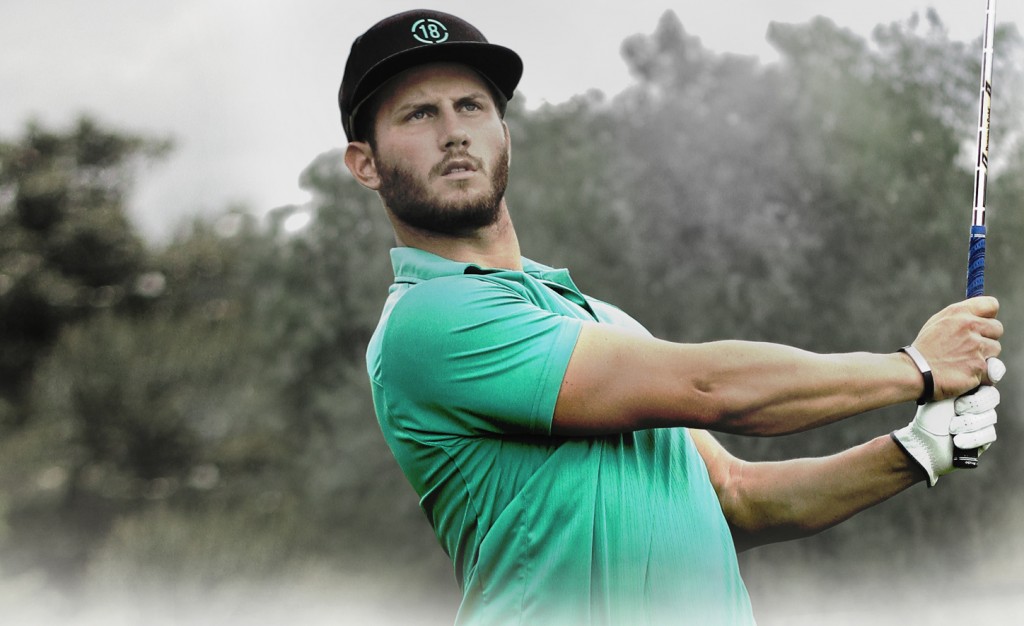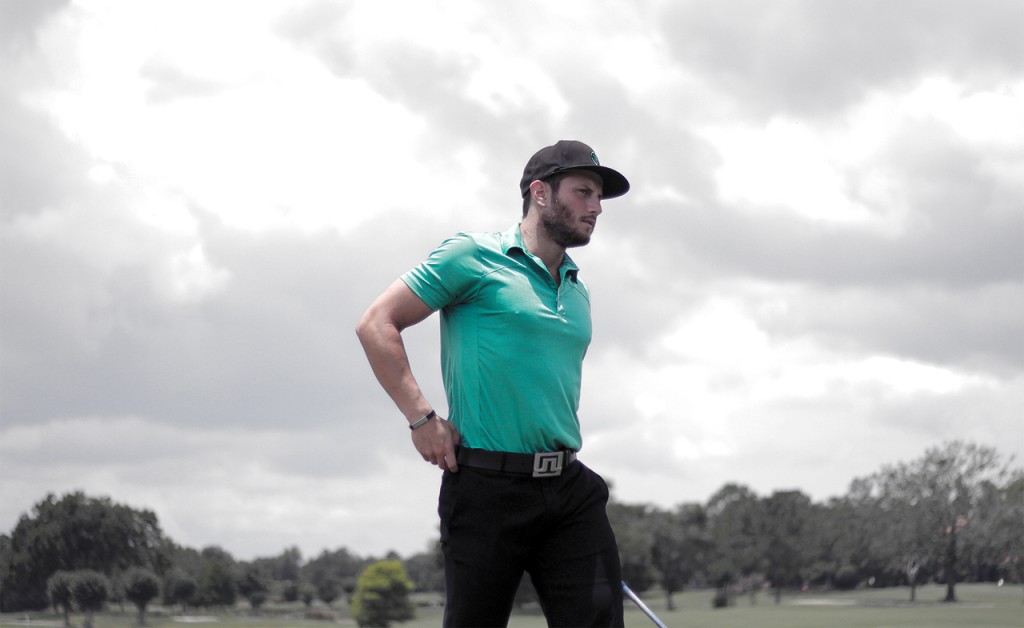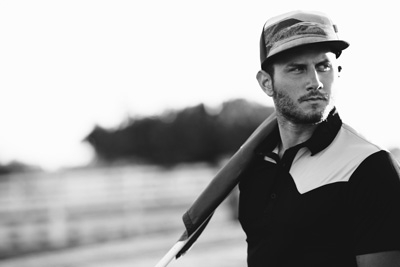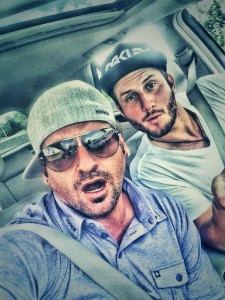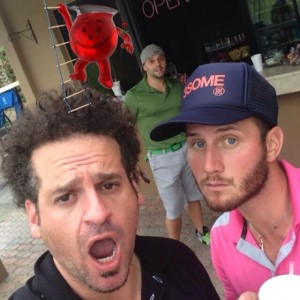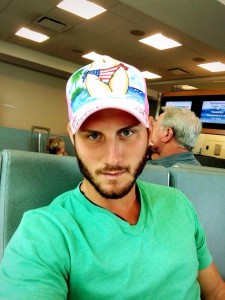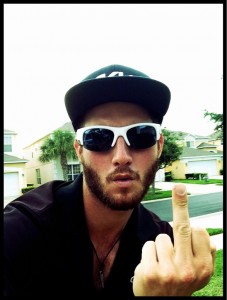 ___________________________________________________________
19. Craig Muhlbauer: 30?, originally from Defiance, IA but lives in Colorado. Sister Rachelle's Facebook page and brother Jason's Facebook page. Pretty sure he works in finance (He's the guy on the right in case you were wondering).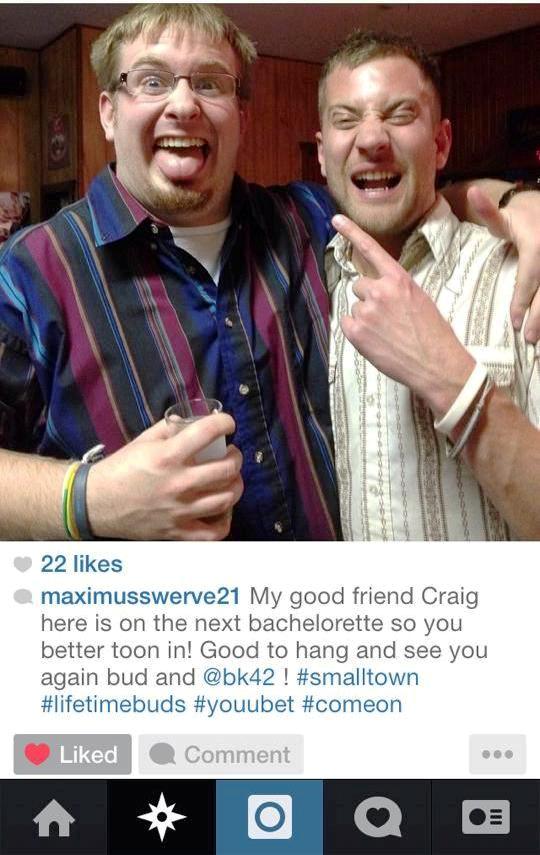 ___________________________________________________________
20. Carl King: Firefighter who currently lives in Ft. Lauderdale, Fla. Enjoys Crossfit, and doing yoga on the beach with women.
Facebook – Carl King
Instgram – bodhisattva_king