We're just days away from Andi's final rose ceremony taking place down in the Dominican Republic. The final rose ceremony is either tomorrow or Thursday. This Thursday, I'm going to give you your episode-by-episode breakdown up through the final four guys, then assuming next week when I find out who Andi picked, I will give you the final four breakdown. Only 13 days until the premiere, so I fully expect to see the guys' bios' released today or tomorrow, along with the first episode released online to selected media. Once I see the first episode, I'll give you the basics of what to expect, but a lot of it I've already spoiled for you. Considering it's only a 90 minute premiere on the 19th, it's not gonna be any different from the previous 27 premieres – video package on Andi walking aimlessly in her hometown as voice overs tell us how excited she is to find the man of her dreams, her arriving at the mansion, 25 limo entrances of the guys, a cocktail party, a first impression rose, then a rose ceremony where 6 guys get eliminated. Same ol', same ol'.
Last night, I tweeted out that I've added two more guys on Andi's season to the Andi's guys page. Not all that important since both guys were eliminated on the first night, but obviously my goal is to post all the contestants before ABC releases the bios. This year I got 22 of the 25. I highly doubt I'm gonna get the other 3 in the next day or two, so I guess I got an 88% on the test this season. I'll take it. Here are the two guys added last night:
___________________________________________________________
21. Dr. Jason Leep: 35, family medicine doctor currently in Kansas City, Kansas. Got his degree from American University of the Caribbean (is that a real school?), and did his residence at the University of Kansas medical center. A google search shows he works at the Aurora Health Center in Sturgeon Bay, Wiconsin, but he's no longer working there. He works out of Kansas City, Kansas now.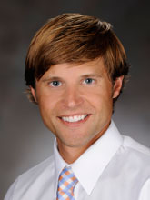 ___________________________________________________________
22. Rudie Dane: 32, Long Beach, CA. Personal injury lawyer for the Prindle, Amaro, Goetz, Hillyard, Barnes & Reinholtz LLP firm in Long Beach by day, musician by night. In a band called "The Danes," and also "Kingston and Vice" (Facebook Fan Page). The lawyer name he goes by is Rudie Baldwin.
Twitter – @RudieDane
Instagram – RudieDane
___________________________________________________________
Yesterday, the first official press release for the season was posted by ABC. A lot of this stuff I've already filled you in on over the last couple of months, but in case you're just joining our show already in progress, let me fill in the blanks for you…
1st night:
-"A romantic young musician invites her to fasten a lock on a gate with him à la the famed "Love Lock" Bridge in Paris…" – Tasos
-"A hunky personal trainer shows off his prowess by pushing his stalled limo up the driveway…" – Cody
-"A hairstylist with an off-beat sense of humor offers her an unusual gift…" – Brett
-"A world traveler gives her a pair of dolls that a little girl in the Andes Mountains gave him for his future girlfriend…" – Eric
-"But the party really gets started when one high energy bachelor uncorks a bottle of champagne in the driveway, unleashing a shower of the bubbly…" – Craig
-"one man attempts to sing his way into Andi's heart…" – Bradley
-"and one suitor with a sweet tooth treats her to a special cookie tasting…" – Marquel (He had a box of cookies and the last cookie was half vanilla, half chocolate. Being that, ummmmm, he's black and she's white, he had her eat the chocolate cookie and he ate the vanilla. Points for creativity since we know minorities are basically ignored on this show).
-"quirky clothing designer brings her a one-of-a-kind fashion look he sewed just for her…" – JJ
-"and a pro golfer offers her a putting lesson…" – Nick S.
Dates:
-"an escapade that takes Andi and one bachelor from the hot sandy beaches to the snow-capped mountains all within minutes…" – Eric
-"Santa Anita Race Track is the backdrop for a private concert by "This Wild Life" for Andi and one lucky man, but will it lead to the winners' circle and a rose?" – Chris
-"Andi and another man enter a time warp where they are aged 50 years with the help of Hollywood make-up magic…" – JJ
-"Then it is off to Connecticut's Mohegan Sun where 11 of the men face off against a team of WNBA All Stars…" – Connecticut group date (This answered the question I posed a couple weeks ago about which professional team appears this season because, you know, the fans of this show were always dying to see a WNBA team appear).
-"Amour is certainly in the air when Andi and her first date in France are serenaded by Ben Fields…" – Josh
-"A sneak peek at a new Walt Disney film, "The Hundred Foot Journey," about French cuisine prompts Andi and her date to attempt to whip up a French delicacy…" – Brian
-"Then the group journeys to Italy for the ultimate romantic Venetian experience with a surprise date complete with a gondola ride under the Bridge of Sighs…" – Will share on the episode by episode spoilers
-"Andi takes another bachelor to the Verona home of Shakespeare's 'Juliet'…" – Will share on the episode by episode spoilers
And I'll give you one spoiler that I've held on to ever since the date, and that was who was on the stripping group date in episode 2 at the OHM nightclub and what they did. Here's how the teams were broken down:
Cowboys – Josh, Marquel, Carl, and Craig. They danced in cowboy hats, ripped off cowboy chaps, had little shorts on with fringes.
Solo – Marcus. Airline pilot. Dressed in an aviator outfit, then stripped down to white underwear and dog tags.
Fireman – Brett, Dylan, Pat, Bradley. They wore the whole fireman suit – pants, suspenders, jacket, and hat. They sat on chairs backwards pretending to have sex with the chairs and stripped down into yellow speedo underwear.
Solo – Nick Sutter. Wore a silver robot costume and bright pink tennis shoes. Had trouble taking off his costume and was insistent on wearing a beanie the whole time. Stripped down into silver underwear.
Army men – Cody, Tasos, Ron, and Brian. Green tshirts, army pants. Ron was their "leader", he lined them up, spanked them and they had to take off their pants, where they were wearing camouflage boxer briefs.
Marcus ended up getting the group date rose later on that night at the after party, which took place at the Rocky Oaks Estate Vineyard in Malibu (the same place where they shot the Soulja Boy video last season with Des). JJ, Nick V., and Andrew did not get a date in episode 2.
If the guys' bios go up today, I'll have a post tomorrow breaking down all the guys and what answers they give to the silly questions asked of them, along with listing a few look-a-likes. If not, then I'll be back Thursday with your episode-by-episode spoilers up through the final 4.
Send all links and emails to: steve@realitysteve.com. To follow me on Twitter, it's: www.twitter.com/RealitySteve. Instagram name is "RealitySteve," or join my Reality Steve Facebook Fan Page. Talk to you soon.