Episode 8 (airing July 7th): Hometowns Dates (4 to 3)
I posted the final four before they started filming them, and had exclusive pictures from 3 of the 4 hometowns. I'll use these pics for each of them now. Once the ABC bios & headshots are posted (if they aren't posted today, then it's not coming til next week), I'll use those instead since they are the most recent pictures of each guy.
Nick Viall (Milwaukee, WI) (Filmed Wed., April 16th)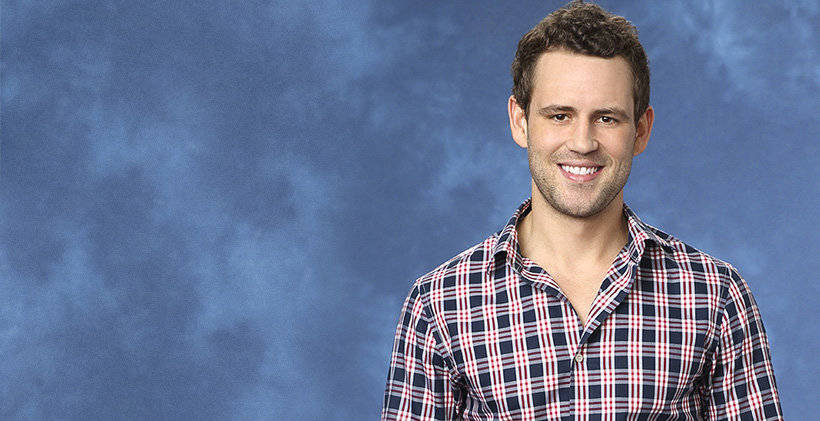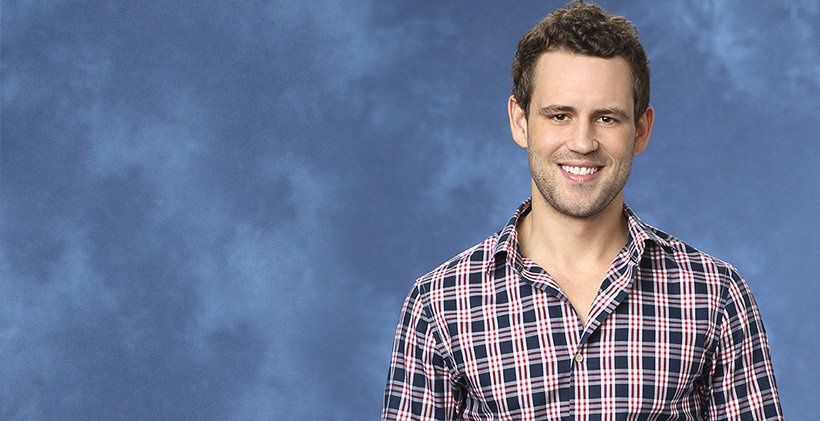 Andi & Nick had drinks at the Lakefront Brewery in Milwaukee before going to his parents house in Waukesha. I posted exclusive pictures from the parents house the day after the date happened.
Chris Soules (Lamont, IA) (Filmed Fri., April 18th)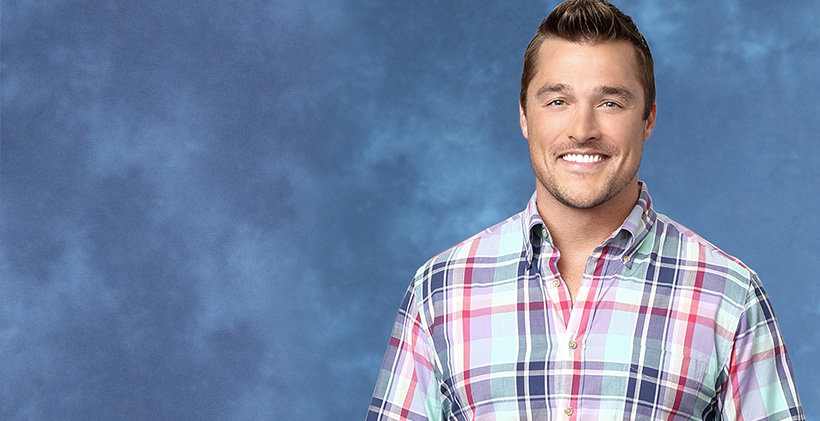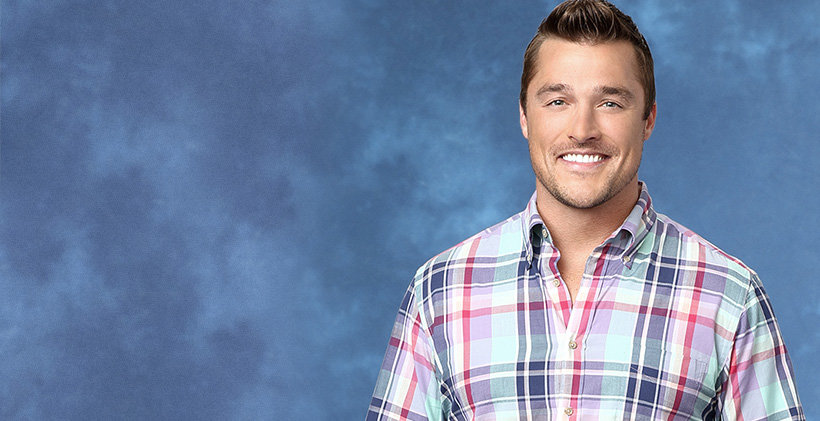 Josh Murray (Tampa, FL) (Filmed Easter Sunday, April 20th) I posted exclusive pictures from filming at his parents house the day after it happened.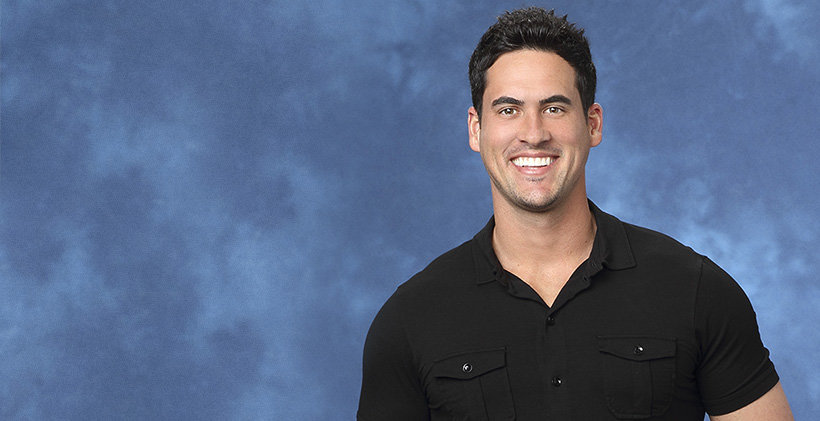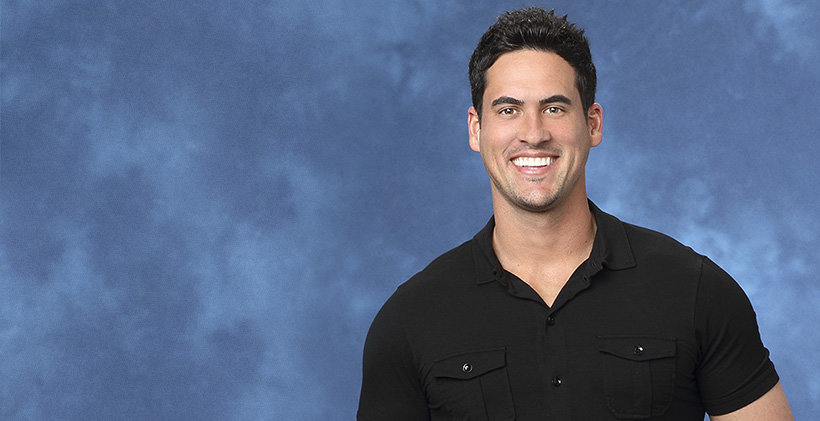 Marcus Grodd (Dallas, TX) (Filmed Tues., April 22nd) I was told filming of Marcus' hometown would be at the Highland Park Village (only about 20 minutes from me), so I drove down there and watched what I could. I documented it all on Twitter and then posted the next day what went down.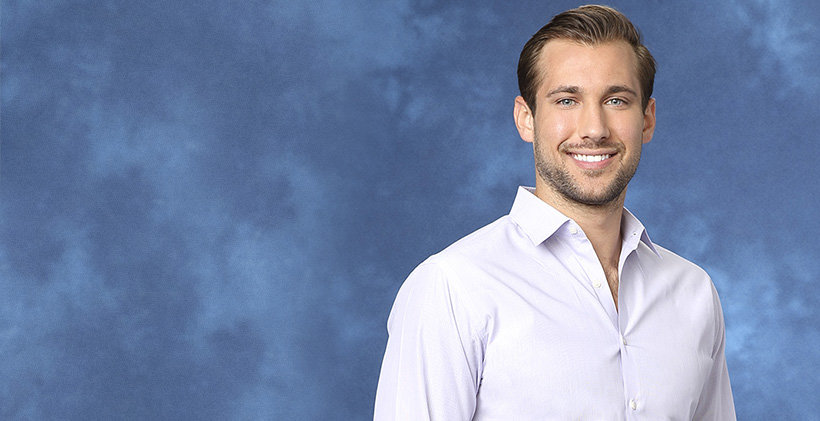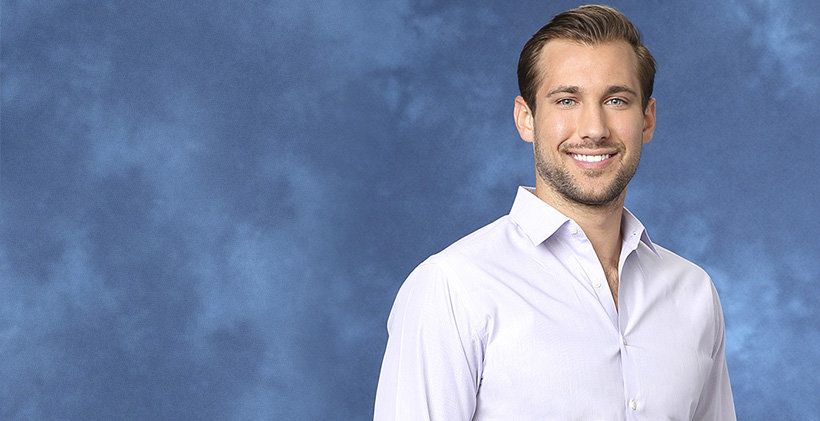 Rose Ceremony Elimination: Marcus Grodd.
Episode 9 (airing July 14th): Dominican Republic Overnight Dates (3 to 2)
Lets get it out of the way now so you all won't be asking on July 14th. No, I don't know how many of the guys Andi slept with on the overnights. In the past, some have slept with all three. Some have slept with two. And some have only slept with only their final guy. It differs every season. I'm sorry I'm not able to report to you how many of the guys Andi gave it up to. But I'm sure it was wonderful. Go hit them up on social media. Maybe they'll tell you. If I ever find out stuff like this, it's usually not until the season is long over and no one cares anymore. And yes, Courtney does talk about her fantasy suite time with Ben in her book and doesn't hold back. Hey, if you like gossip, and you like reading trashy tabloid magazines, and you especially like reading trashy tabloid magazines that cover this show, I don't know why you wouldn't want to read Courtney's book. It's right up your alley. I get nothing out of promoting her book, but I'm telling you, it's better than you probably think it is. UPDATE 6/23: Andi lets Chris go before the overnight date portion, so they never spend the night together. The rose ceremony is just Andi giving roses to Nick and Josh, and obviously they both say yes.
Rose Ceremony Elimination: Chris Soules
Episode 10 (airing July 21st): Men Tell All
Episode 11 (airing July 28th): Finale, Dominican Republic, Nick Viall vs Josh Murray (2 to 1)
So will the curse be broken? Only one time in the recent history of this show has the person who received the first impression rose ended up being the final one in the end, and that was Roberto on Ali's season. As we know, Nick got the first impression rose this season. Or did she go with Josh, the guy who when I confirmed his as a contestant the day after Juan Pablo's season ended on March 11th said she'd either pick him or he has next "Bachelor" written all over him? Well, for all things Travis Stork & Sarah Stone, it's now official…
Andi is engaged to Josh Murray.
Why did I mention Travis & Sarah? Because that was the last season where the lead chose someone who lived in the same location as them – and those two were broken up before their finale even aired. But rest assured, especially after reading Chris Harrison's summary of the season yesterday, we already know that the Josh/Andi storyline will be they traveled all over the world to fall in love with each other when they were right in each other's backyard and didn't even know it.
I'm sure already some of you conspiracy theorists will assume Josh and Andi already knew each other before the show, that this was some sort of set-up blah blah blah. Trust me, I love a good conspiracy theory more than anyone, but sorry to burst your bubble. It's not the case. Andi and Josh did not know each other before this season started. Is Andi's dad a huge UGA fan? Yes. Had Andi heard of Josh's brother before the show? Yes. Did she send this tweet out back in January once Juan Pablo's season started airing? Yes.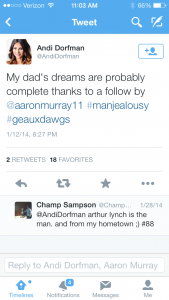 But that's the extent of it. She didn't know him before the show, they hadn't had any contact before the show, and this wasn't pre-arranged. Obviously Josh living in the same location as Andi probably played a role in him getting cast, but hell, they cast a few girls from Juan Pablo's region (Spanish speaking ones as well) and he got rid of them immediately. You like who you like, and Andi liked Josh Murray enough to get engaged to him. Reading into it any further is an effort in futility. Even though Travis & Sarah failed miserably, I will say for the first time in a while, I'd actually give this couple a chance. You know me, one of my biggest things with this show is throwing strangers into this setting, having them barely get to know one another over a span of 7 weeks, essentially make them get engaged, then throw them back into the real world again and start their life in a long distance relationship as an engaged couple. It's just not realistic. So I think the proximity of Andi & Josh's current places of residence will definitely be a lot easier on them than past couples that's for sure. How can it not be? These two just look like two people who'd be dating. To take it one step further, hell, they look like they could be brother & sister. Although Andi went to LSU & Josh is a UGA grad. This could get ugly during college football season.
Probably won't ever get an answer to this, but definitely interesting to see how this season handles the final couples' safe house visits. They live close to each other. Will they really need to fly them to LA and put them up in safe houses in Malibu, Palm Springs, and Hollywood Hills every other weekend? Will all the safe house visits just take place somewhere in Georgia? Do they mix and match? Obviously Andi & Josh aren't stupid enough to be caught seen in public in Georgia, but how do these two NOT discreetly meet up with each other in "non-approved" ABC visits? I certainly would if I were them. Or maybe the show knows they're gonna do it, and just tells them to be careful and not to make it obvious like, oh I don't know, her car parked out in front of his place. Just something to think about.
Now the next question from people will be, "Who will be the next Bachelor?" All you pretty much need to do is read Chris Harrison's "5 Guys to Watch" and know he's already pumping up America for good ol' country boy millionaire, Chris Soules. Not too hard to figure it out. Just like I said with Andi before Juan Pablo's season started, I'll say the same thing with Chris: this is his gig if he wants it. Sure the show will do their song and dance and ask their audience who they'd like, who are their favorites, and they'll talk about what a tough decision they have. It'll all be just to drum up interest in the franchise. It's Chris' gig to lose. So any ladies thinking of applying next for next season, or have already made it through any rounds of casting, pay attention to him during Andi's season because that's most likely gonna be your guy.
Of course with every season ending spoiler, I have to say what I always say: believe what you want. I'm never truly vindicated until the final episode airs but I'm not worried. Of course people will doubt the spoiler. Happens every season and, every season (sans a couple), the spoiler turns out to be right. Everything I've given you in the episode-by-episode spoilers, every rose, date, elimination you will see happen. If you want to knock yourself out over the next two months trying to come up with theories about why it's wrong, and so-and-so said this, and I saw so-and-so doing this, and yada yada yada – knock yourself out. It's a waste of time. The spoilers are right. Again. You'll realize that all season long as each episode passes. Was I wrong on Des' season? Absolutely. Then I came back last season and nailed every single detail of Juan Pablo's season 6 weeks before the first episode aired. This show has a much quicker turnaround time since it's less than 2 weeks from the time filming ended until the first episode airs – and you still got every spoiler for you laid out on a silver platter. Glad I could be of service. And with the "Bachelor" franchise getting renewed for a 19th season just recently, well, you're stuck with me for another year. Yippee!!!!
As for my tweet on Sunday night where I mentioned that I got information this year that I've never had before, yes, that is the case. And I will share it with you. Next week. Trust me, you're gonna like this one. Until then, enjoy the spoilers, congrats to Andi & Josh and as always the offer still stands that if the final couple ends up getting married, I will buy them a wedding gift.
ADDED 5/19
Here's that info I was talking about. So lets just get right to it. I'll show you the videos, the transcription is underneath each one (the best I could), and afterwards we'll get into what this all means. What you are about to see is video taken on last Sunday night (hence my tweet at the time) May 11th two days after the final rose ceremony took place. Nick Viall was on US Airways flight 3837 from Charlotte to Milwaukee with a scheduled departure at 7:44pm that arrived in Milwaukee at 8:46pm. Nick is talking on the phone to someone – and loud. The first video is him giving his opinion of Josh Murray, and the second video (a bit longer) is him discussing his time with Andi on the show. I've never had something this revealing before, and I doubt I ever will again. Enjoy…
"Yeah, like, Josh won't say sh*t. Like, he'll do whatever she wants. He's not that…he didn't open up, he just kinda…he just eats, sleeps, and sh*ts and like, has a bad temper, and…you know, and…I mean, he's really competitive yeah…he's super emotional, he's really insecure, and…ummmm, and he uhhhhh….it uhhhhhh….(pause to stuff his face with Cheetos)…and ummm…forgot what I was gonna say…oh and he's incredibly set in his ways…"
The first :20 seconds or so of this video were tough to make out due to surrounding noise but it didn't seem like he said anything too revealing. But then it got good…
:23-34…"Because I sensed it throughout the whole thing…and I kept saying to her 'I can't wait til we're in the real world…can't wait til we get to do this stuff…we just go to, like, K-Mart and just chill…and don't even have to worry about the this other stuff, you know?'"
:36-:50…"And I just kept saying it, just cuz I wanted…you know…and I said to her, I'm like 'You don't think I…' and then, you know, instead of arguing with her I said, 'You know what? I disagree.' And I just left it at that…You know, I didn't try to change her mind, I'm just like, 'I disagree.'"
1:05-1:48…"But she won't…it's ok. I mean…for someone (inaudible)…it's actually happened once….ummmm, it was the guy with the girl. The guy changed his mind. They're actually (inaudible) and now they're still married. But, ummm…she's incredibly stubborn (looks at woman to his left who thinks he's talking to loud. Hey, talk as loud as you want Nick. This is gold!)…ummm, she's incredibly stubborn, and if someone is passive aggressive and bottles it up, it probably…you know what I'm sayin?"
1:52…"Oh, loved em.' Love, love, loved her family. Great relationship with both her parents…"
2:06-2:40…"We just…we just clicked…I mean, it was so funny because throughout the season, she had…I had her meet some of my friends (he's talking about the hometown date of course since that'd be the only time she could meet his friends) and they asked her 'What is it' and she said, one of the first things she said to me, she's like, 'This is so easy with you…'…she's like, 'This is so easy with you…' And ironically, she's basically saying, 'It's too hard. I can't do this.' You know, which, really wasn't……27 (he must've just been asked her age)…she's basically like, 'I'm scared sh*tless.'"
(Pause to chow down on more Cheetos)…
2:48-3:00…"No, nope, ummmm, I mean, she went back to what she's used to…I mean, I don't know how else to…I mean again…actions speak louder than words, like, I don't know what else to say other than, like, it seemed like she really changed her mind, like, at the last moment."
Nice duds Nick. If it wasn't bad enough you couldn't wait to get home and take this girl of your dreams to K-Mart, but now you're rockin' the blue capri's and a shirt with stars on it? Did you dress in the dark that morning? Holy moly. I know you were probably flying all day, leaving Dominican Republic and either straight to Charlotte (or into Miami, then Charlotte), but damn. Capri's? Blue? A fashion maven you are not. Since this was the last leg of his flight, that's why his handler wasn't with him.
So what do these videos show us?
-Nick Viall on a plane back to his hometown 2 days after the final rose ceremony took place.
-Nick admitting he met Andi's parents, which means he was in the final 2 since only the final two guys meet the parents.
-Nick having very strong opinions about Josh, "He won't say sh*t," "He'll do whatever she wants," "He didn't open up…he has a bad temper…he's super emotional, he's really insecure…he's incredibly set in his ways…"
-Nick recalling a conversation with Andi saying he didn't try to change her mind and saying "I disagree." Also recalls a former season (Jason's), where the guy chooses the girl in the end but changes his mind saying, "But she won't…it's ok." Obviously the person on the other end asked him something to the effect of "Do you think she'll change her mind?"
-Sums up his time with Andi with, "Basically she's saying, 'It's too hard. I can't do this.'
-Then for good measure, ends his call with, "I don't know what else to say…other than it seemed like she really changed her mind at the last moment."
So at the very minimum, here's your proof that Andi didn't pick Nick (and lets be thankful she didn't because, c'mon, K-MART? Really? That's where you couldn't wait to take her?). It's clear as day. And Nick spends an awful lot of time either referencing Josh directly, or that Andi "went back to what she's used to." Do you really think Nick is spending time talking about Josh if he finished 3rd or 4th? Please. Marcus went home after the hometown dates. Hell, I knew that two days after I had taken those pictures of his hometown date at Highland Park Village. So if you want to spend the next two months thinking that maybe, hopefully, somehow, some way there's a chance that Andi actually picked CHRIS over Nick, and that Josh was the one that came in third, well, what an utter waste of time. Like I said, the spoilers I gave you up to the final four on May 8th were right, and the spoilers of the final four breakdown I gave you on May 13th were right. Andi is engaged to Josh. This is just some extra proof for you in case you weren't convinced.
But hey, lets say you're STILL not convinced for God knows what reason. The best part about this is at the very least, when the overnight dates episode airs on July 14th (unless they switch it with the "Men Tell All" like they did for Des' season), and you see Chris get sent home at the end of that episode, then they can't really hide the fact that Nick and Josh are your final two, can they? So even if you're trying to find a way where she picked Chris over Nick and Josh finished 3rd, on July 14th (two weeks before the finale) you'll know who Andi chose since at that point Nick and Josh will be her final two, and you now have video of Nick saying everything he did on the plane flight home after filming ended which solidifies she certainly didn't pick him.
Man, it's obvious by these videos that Nick just doesn't get it. I don't think he's too familiar with the show. He's acting like he's the first person ever to get dumped at the end and was made to believe he was gonna be picked. Nick, it's called acting. Same song and dance every year. The final two person is blindsided and never saw it coming even though they were told things that made them believe they were gonna be picked. Nick, EVERY lead has to tell you things you want to hear and make you think you're the one for them. What'd you expect? For Andi to have her arms folded on every date with you and talking about Josh the whole time? There'd be no show to air if the lead only acted like they liked one person because we'd all see it. Sorry you didn't comprehend that, but you're now only the 28th person who got taken to the end only to get dumped. She told you she liked you, she told you it was easy with you, she told you all the things you want to hear because she has a show to put on. I'm not saying she never liked you, but to act so surprised that she chose someone else, well, I guess Nick is a bit of a virgin when it comes to this show.
This season I've gotten quite a few more exclusives than in season's past, like pictures from three of the four hometown dates, but I never would've expected this in a million years, and I doubt I'll get anything like this in the future either. Totally random. Pure luck. But hey, I'll take it. There's been quite a few things over the years I could've backed up with proof, but it might've put my sources in a compromising position. If I had proof of say, Craig going home in episode 2, would I share that? No, because frankly no one would care. Since this one was about the ending of the season, and the video evidence couldn't be any more clear, I figured I'd share it. All the other endings to seasons I've gotten right, I've always had strong evidence to back it up, but nothing I felt comfortable sharing publicly, so I just give you the spoiler and was content with letting the episode air to be vindicated. I could've done the same this season, however, these videos were too good not to post. I knew Andi had chosen Josh about 4 hours before I got this information. This just was just the icing on the cake. I think people realize that any information they give me is safe because I've never revealed my sources and never will. So because of instances like this, going forward every season until this show goes off the air, I will continue to spoil it and as you can see, there's really not a whole hell of a lot they can do about it.
Send all links and emails to: steve@realitysteve.com. To follow me on Twitter, it's: www.twitter.com/RealitySteve. Instagram name is "RealitySteve," or join my Reality Steve Facebook Fan Page.