Probably safe to assume that never again will this show run a recap episode 4 weeks into the season. Granted, it was out of their hands since ABC landed the exclusive with Hilary and had to air it on Monday night, the day before the release of her book, but what a bomb. The "Bachelorette" basically drew the same amount of viewers as it did when they put the show on last Sunday night – less than 5 million watched. The only time in recent memory I can remember the "Bachelorette" not airing an original episode on a Monday is when July 4th happened to fall on a Monday. I believe it was Ashley's season. It's one thing to run a new episode on Memorial Day (which they do every season) because it's more of an "afternoon" holiday. Most people take advantage of Memorial Day by doing whatever it is they do during the day. July 4th is different since a lot of people like to watch fireworks, and that happens at night, which would coincide with the "Bachelorette" airing – hence the reason they'll never air an original episode if July 4th happens to fall on a Monday. Four weeks in to the season and they've only had 1 episode that aired in its normal time slot and not on a holiday. That was episode 3 which drew 6.5 million people. So I would expect numbers like those pretty much for the remainder of the season with the finale reaching 7.5-8 million.
Don't forget live video chat tonight at 9:00pm EST/6:00pm PST. I'm sure we'll be talking about snapchat a lot.
And because it was a recap this week, that means the "Reader Email" and "Dr. Reality Steve" column is a little bit lighter. However, the trolls are out in full force this week. Enjoy…
____________________________________________________________
Hi Steve,
Two questions for you:
1. You mentioned that producers attended Eric's funeral. Do you think they went because of backlash from not attending Gia's or was there some other reason given they didn't go to Gia's? I have no idea why no one from that franchise didn't appear at Gia's funeral, nor bother to send flowers. Filming wasn't even happening, so there's really no excuse.
2. I didn't see this referenced before but wanted to know if you have seen Prince Lorenzo on the reality series Lucky Bastards and if so, what you thought of him on that show?
In my opinion, he is still the same Douche Lord that he was on the Bachelor! Haven't seen the show, nor will I. Doesn't interest me in the least bit.
____________________________________________________________
Hello Steve. Love your website and always enjoy reading your new posts about the Bachelor/Bachelorette. I heard that Josh Murray wins. And I was wondering if you know that they are still together or not?? They are such a cute couple. I hope they last.
Please respond back it would mean a lot.
Comment: You heard that? Where? That's news to me. Let me know exactly how and when you heard this and get back to me. It'd be great if I could break that on my site some time. Please get back to me ASAP.
____________________________________________________________
Hi Steve!
During Juan Pablo's season you mentioned that there was a show that would come out this year showing what happens with producers behind the scenes on a "dating" show. I can't remember the name of the show or the channel you said it would air on.
Has it begun? Can you refresh my memory about what it's called/what channel?
Comment: It's a scripted show on "Lifetime" that I believe got picked up for 10 episodes. Forgot the name of it, or when it's supposed to begin.
____________________________________________________________
Hey Steve, I'm an avid reader of your blog and on it twice a week. I was on your blog when you first announced a couple contestants before filming even started. Eric stood out to me and I immediately followed him on instagram and looked through his photos. He was my favorite since production. I'm not just saying this because he passed away, but because I loved his Global Odyssey documentary of visiting every country. I was just fan, so I cant imagine how his family is feeling. I have two questions.
1. do you think if Eric hadn't passed away, they would of made him the "villain" this season. Not to say that he was mean or anything, but the show takes any opportunity they can to twist certain things, and his exist could of been one. Villain is a strong word, because when it comes to this show and that word, you think of the likes of Courtney, Wes, Vienna, and Rated R Rego, who all lasted very long. Eric was on 4 episodes. I can't consider someone who doesn't even last half the season a villain.
2. Did he have any close relationships with the other guys in the house? it would have been nice to see that. I know Patrick went to his funeral, so I'm guessing he was close to him. As did a couple of producers.
Overall I think ABC handled it the best they could. It was a tough and unique situation
Comment: I agree. It was the first time they ever had to deal with something like this in the 28 seasons of the show, and they paid their respects as well as they could. And this won't be the last of it I'm sure.
____________________________________________________________
Hi Steve,
I know you won't have any spoilers of Bachelor in Paradise… but based on what you know about the contestants who are filming the show, who would be your "hook-up" guesses? You've already mentioned Clare and Dylan. Any others you could see hitting it off?
Thanks from Canada! Love the blog.
Comment: Too hard to say since there's so many interchanging parts of who's going to be on the show and what the concept of the show even is. Outside of Danielle and Marquel, and AshLee with, well, anybody – it's tough to say. AshLee is obsessed with dating someone from this franchise. Ob-sessed.
____________________________________________________________
Hey RS,
I know you say that Andi is engaged to Josh, but are you sure about this? This just seems like everything that's been sent to you is too easy and I have a feeling you're being fooled. You've never had this much evidence of the final couple before, and it makes me think, to quote a previous "Reader Email," that there's something fishy in Denmark.
I'd love for you to be right because I love Josh and Andi together but I have a strange sense you're being played. It's like the more evidence you get, the less confident I feel. Please tell me I'm wrong. Thanks!
Comment: You're wrong.
____________________________________________________________
Here is my contribution to who Cody looks like! This character is all I think of when I see him!!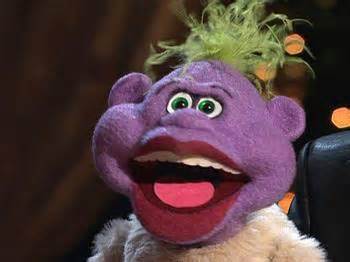 Comment: Amazing how many different look-a-likes I've gotten for Cody this season.
____________________________________________________________
His name was Anthony Luca… their wedding website doesn't mean it was actually real, but she got some guy to play the part for the time being!
http://www.theknot.com/wedding/Tierra-and-Anthony/view/8463939401309391/36302946
Comment: Whoa. So Tierra's wedding was actually supposed to be in 2 days. According to that, she got engaged 5 days after her season with Sean started airing, and they scheduled their wedding 18 months later. Then that whole "Our proposal" story sounded like an 8th grader wrote it.
I don't know. The whole thing is just weird because for months she never showed a picture of the guy or mentioned his name.
Whatever the case, she's not marrying him this Saturday so I guess none of it matters.
____________________________________________________________
Hi Reality Steve,
Longtime reader, first time emailer. By the way, that's a very handsome photo of you on your "Contact Me" page. And a cute picture of Maddie.
So I know Chris is going to be the next Bachelor, but I really think Marquel would be much better! I think you've said America isn't ready for a black Bachelor, and I thought I agreed, but is America more ready for a farmer Bachelor? Are they really going to find 25 women who can't wait to live on a farm in Iowa the rest of their lives? Of course not. And it will be clear to the audience.
Marquel is so cute and smart and funny. I must have rewound 3 or 4 times to hear him say the thing about the basketball game losers going back to the hotel to "eat cereal, or whatever it is losers eat." LOL! And that was so cute at the cocktail party when he gave Andi those self defense tips in case one of the contestants touched her shoulder too long.
Comment: Thanks for the compliments on the photo that's at least 5 years old. Guess I'll keep it on there.
I don't know if America is ready for it, but that's what they're gonna get.
Marquel is not going to be the "Bachelor." Don't know how I can be any clearer about that.
____________________________________________________________
Hey Steve!
Ok forgive me if someone has already asked this but WHY did they get to go out to eat if they are on lockdown?? That makes no sense…
Also, if a waitress is going to give someone her number….WHY would she give it to Andrew? He's one of the less fortunate looking ones. I'd be all up in Josh's grill but THAT Chud????
Comment: Because they were one week into filming and it's not like anybody at a restaurant would even know who these guys are. It's not that uncommon.
Who knows the reasoning for why a waitress was attracted to Andrew? Maybe they had a Pacey Witter infatuation and acted on that?
____________________________________________________________
Have you noticed that Nick has a lisp…..And… Why do you think Trista and Ryan and Molly and Jason and Ashley and JP were successful at finding love with each other?
Comment: I haven't noticed.
Probably were successful because they moved out of LA and started their lives out of the spotlight of Hollywood. Certainly helped.