I know it's been a couple weeks, but I'm back to give you a brief update today. Something I've learned in the last couple weeks? That no matter what I do, it will never be good enough for people. Comes with the territory, I know, but still to receive emails and tweets constantly asking me what's going on, or accusing me of not knowing anything, it's kinda ridiculous. How would anyone know what I know? Do you have access to all my information? Of course not. Just is hilarious how some feel the need to call me out on stuff they have absolutely no clue about. Not to mention, I specifically said in my post a month ago that I was going to do things a little bit different this season. I will spoil things when I spoil them. I've been holding on to 11 more girls this season for at least 3 weeks now. There is no set time or date as to when I'm going to release stuff. I never know. I just knew that this season I was going to wait longer to reveal stuff because I could. I'm not in competition with anyone so there's no need to release what I know four seconds after I know it. If you get your season's spoilers in the end, what does it all matter at what point you got it? As long as you get your spoilers, that's what you want, right? That's the goal. To spoil everything before the first episode airs. I've done it consistently enough to where I feel comfortable knowing this is where people come to get their info. And you'll get your info again this season, but I don't know the exact date. It varies every season. So bear with me, the spoilers are coming. Just because I don't post for two weeks doesn't mean I don't know anything. I know plenty of what's going on.
So lets start with how this seasons is being presented to us. The only two public media releases for Chris' season so far have been one promo poster, and one :30 commercial that's been running. If you haven't seen them, here they are: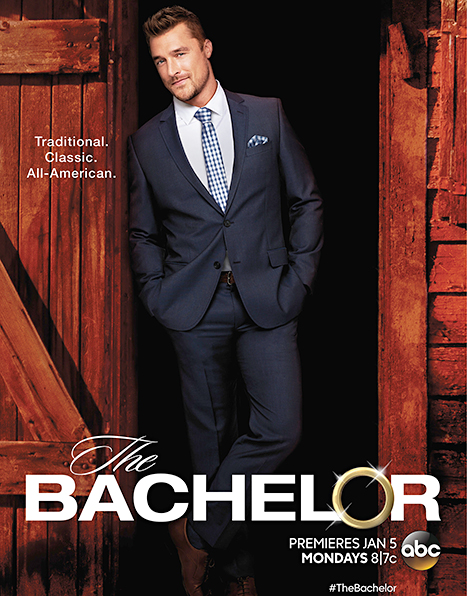 As you can see, in both of these instances, they are really harping on the whole All-American, farmer, country boy thing. For christ sakes he's standing in a barn holding a rose, and in the video, he's in a corn field hearing voices. So yeah, we get it. He's middle America farm boy looking for love. With that said, let me refer you back to my tweet from this past Friday:
An update to the "Bachelor" spoilers coming next week. There's been a change. Will update you as I get more info after the weekend.

— RealitySteve (@RealitySteve) November 14, 2014
Here's what I'm referring to. The last post I made back on November 5th I told you that they were headed to Bali for the overnights and final rose ceremony. Well, half of that is true. They did go to Bali for the overnights. But back when they were filming the final 4 rose ceremony at the Julien Hotel in Dubuque, Iowa, I was told at the time they were coming back. Which to me made no sense. Why would they go to Bali for overnights and final rose ceremony, only to come back to Dubuque for filming? They'd never done something like that before. Until now. They only filmed the overnights in Bali, they started coming back to the Julien hotel over the weekend (that was the confirmation I was waiting for) and Chris' final rose ceremony is going to be in Iowa, most likely in a barn either in Dubuque or his hometown of Arlington. Hell, at this point I wouldn't be surprised if the final rose ceremony happened on Chris' farm. With the weather the way it is in Iowa this week, they're gonna have to be inside somewhere and the Julien hotel is only about an hour from where Chris lives. Since production is currently stationed at the Julien, the final location is going to be somewhere around there, so I definitely wouldn't rule out Chris' farm as a possibility. It makes sense considering the way they are obviously promoting the season, and it was weird that they flew overseas just for one episode, but, they did. They were all back in Iowa as of Monday, the meet the parents and final dates are this week, and the final rose ceremony is set for this weekend.
I know who the final four are and I know who got eliminated at the final three. I will wait until filming is over to see if I can find out who Chris is engaged to (because he 100% is getting engaged), and at that point, I'll release the final four breakdown first, and then at a later date I'll fill in the episode-by-episode spoilers. Hopefully I will get who he's engaged to before next Wednesday, since Thursday is Thanksgiving. If I do not receive it before Wednesday, then I'll just wait until after the holidays since most of you won't be around your computers after Thursday.
Talk to you soon.
Send all links and emails to: steve@realitysteve.com. To follow me on Twitter, it's: www.twitter.com/RealitySteve. Instagram name is "RealitySteve," or join my Reality Steve Facebook Fan Page. Talk to you soon.