Here is your final 4 breakdown, along with what happened:
Episode 8 (airing Feb. 16th): Hometown Dates (4 to 3)
Becca Tilley (Shreveport, LA) (Filmed Thursday, Oct. 30 – her birthday) Rumored to be at the Louisiana State Fair. Dinner held at her sister in laws house, Katie Hester, the wife of former LSU running back Jacob Hester.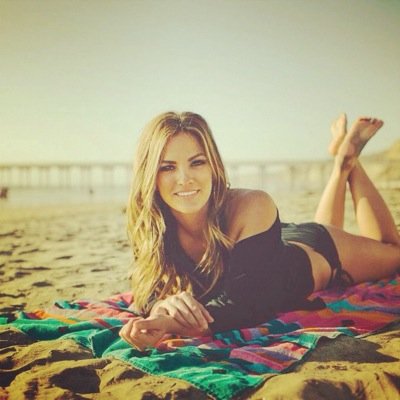 Kaitlyn Bristowe (Arizona) (Filmed Saturday, Nov. 1st)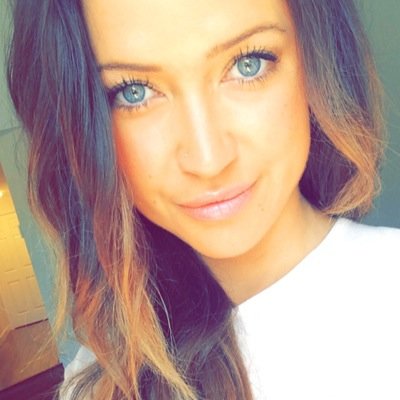 Jade Roper (Gering, Nebraska) (Filmed Monday, Nov. 3rd) Definitely went to the Gering Bakery & flower shop.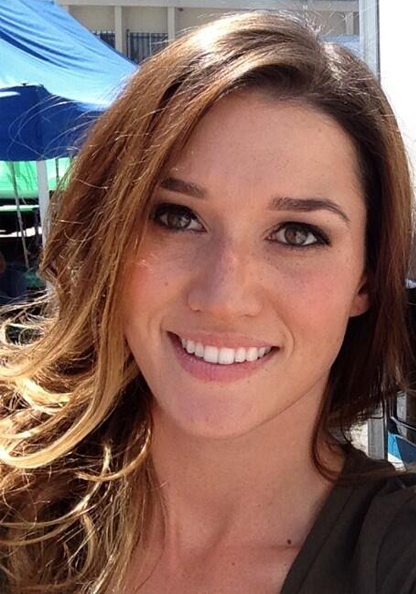 Whitney Bischoff (Chicago, Ill.) (Filmed Wednesday, Nov. 5th) At some point were at Quartino's restuarant on State St.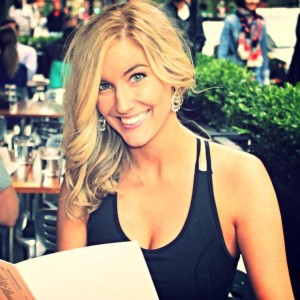 Rose Ceremony Elimination: (Filmed Thursday, Nov. 6th at the Hotel Julien in Dubuque, Iowa) Jade Roper. Here's video of her getting eliminated that night:
Episode 9 (airing Feb. 23rd): Overnight Dates in Bali (3 to 2)
As mentioned previously, this is the only episode where filming left the country. They spent a week in Bali before coming back to the Hotel Julien in Dubuque. Inevitably the question will come up every season, "So, does the 'Bachelor', like, sleep with all three women?" And my answer is the same every season: it depends. Every season has been different. Some seasons they've slept with all three, some they've slept with two, and some they've only slept with one. Or in Sean's case, he slept with none of them since he was a born again virgin. But whatever the case, it varies every season.
I mean, it's shocking that Kaitlyn lasted this long. Really? I mean, I think it's funny. But this is comical. I'm transfixed on this girls antics. I hope she releases more of these.
http://instagram.com/p/oG0nGkQDgI/?modal=true
http://instagram.com/p/j6SST1QDt4/?modal=true
http://instagram.com/p/j_IyqAQDtn/?modal=true
http://instagram.com/p/ki39iiwDkF/?modal=true
Rose Ceremony Elimination: Kaitlyn Bristowe.
Episode 10 (airing March 2nd): The Women Tell All
Episode 11: (airing March 9th): Finale (2 to 1) Becca Tilley vs. Whitney Bischoff
The meet the parents dates and each girls' last date with Chris were all back in Iowa. I'm almost positive that all these dates took place near or in Chris' hometown of Arlington, Iowa. On Friday, I tweeted this out:
(SPOILER): Chris currently on his last date in Strawberry Point, IA. They were just seen walking in front of the Franklin Hotel.

— RealitySteve (@RealitySteve) November 21, 2014
(SPOILER): Chris and his date currently at the bowling alley in Strawberry Point

— RealitySteve (@RealitySteve) November 21, 2014
Friday's date was with Becca. Here's a video of them walking together in front of the Franklin Hotel, and then a picture of them standing in front of the bowling alley.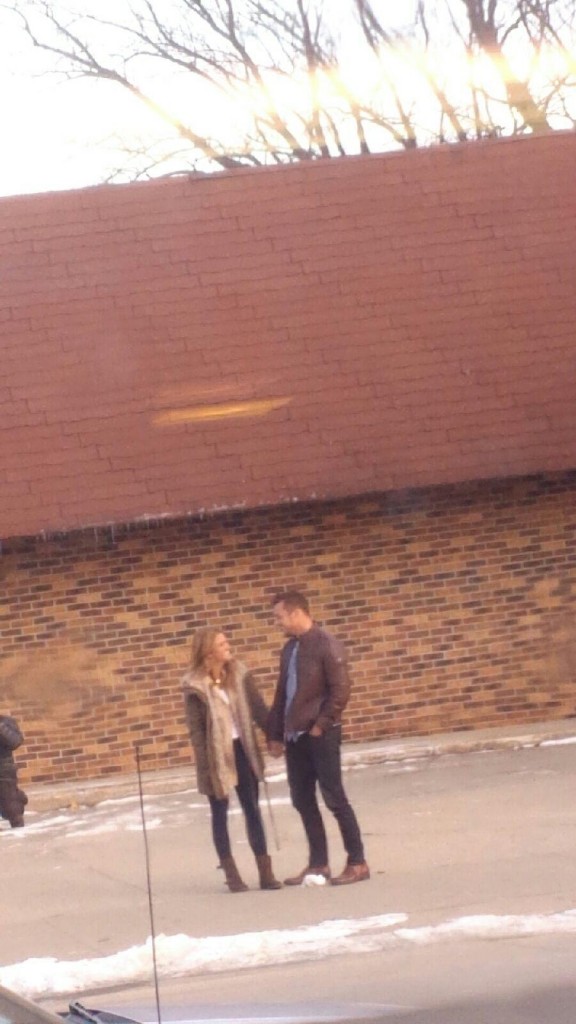 As mentioned in the first paragraph today, the final rose ceremony was held this past Saturday at a barn owned by Chris' parents in Lamont, Iowa. Was held at 4875 30th St., Lamont, IA 50650. Both girls showed up for the final rose ceremony. Chris did not let one of them go early. Which in case you didn't know, really never happens on the "Bachelor." They pretty much ALWAYS bring both girls to the final rose ceremony so one of them can get dumped on their ass for America to see. It's the "Bachelorette" where they let the lead tell one of the guys early she's made her decision. Three seasons in a row and four of the last five now we've seen that (Andi/Nick, Des/Drew, Emily/Arie, Ali/Chris). Only Ashley in the last 5 seasons brought both guys to the final rose ceremony, when she let Ben get down on one knee to propose before saying no. The Bachelor? Please. Chris, Juan Pablo, Sean, Ben, Brad 2.0, Jake, Jason, Brad 1.0, etc all brought both girls to the final rose ceremony. The list goes on. I actually don't think the Bachelor has ever NOT brought both girls to the altar the final day. This past Saturday was no different. And what happened?
Chris is engaged to Whitney Bischoff.
Now I'm going to say what I say every season in this spot. You can choose to believe this information or not. I know some of you out there are dying for me to be wrong, and pray for it every season. This is not a guess. This is not who I think Chris picked. I'm not predicting who he's gonna pick based on tea leaves, tarot cards, or how they look together. This information has been told to me by sources. You have 25 of the 30 girls this season, you have video footage of seeing Jade getting eliminated at the final 4 rose ceremony and you have video footage of Becca on her final date with Chris a day before the final rose ceremony. So considering how much I've given you up to this point along with the track record of season's past, do with it what you will. If you want to continue to harp on the fact I was wrong about Des' season, that's fine. But I nailed every detail of Juan Pablo and Andi's seasons after that giving you both endings and the whole season within a week after filming ended. This ending I'm giving you two days after it happened, which is the quickest I've ever posted the ending. For the next 3 1/2 months I'm sure you will hear a bunch of rumor and innuendo about how this is wrong, or Becca was seen here, or Kaitlyn was seen there, or how I've been given wrong information on purpose blah blah blah. Once again, I'm never truly vindicated until the finale airs in March, but just know Chris is engaged to Whitney. Can't be any more clear than that.
If you're expecting some sort of video to surface of Becca on a plane eating a bag of Cheetos crying to her sister on the phone telling her how pissed she is, forget it. Last season's video of Nick was me getting lucky. Said it then and I'll say it now: That'll never happen again. Total luck. I'm forever thankful for it, but it's not gonna happen again. You're just gonna have to trust my sources and my track record on the Chris and Whitney engagement. I think I do a pretty thorough job in following up with sources in situations like this, and while yes the Des ending was wrong, that's the only time in the last 8 seasons I had the ending wrong. So again, do with that what you will.
I already have read some of your emails and your tweets about this being a boring season because there's no traveling other than Bali, and what a bunch of boring cities, yada yada yada. Look, I honestly don't think any of that matters. When they travel all over the world to exotic places every season, you have a faction of people who say the show is repetitive and that's not real life and it's total fantasy land to fall for someone that way. Then they do what they did this season and go to places like New Mexico, South Dakota, and Iowa with the final rose ceremony happening in a barn, and people are complaining about that. The bottom line is, it doesn't matter where they film it. You watch for the drama, the cattiness, the dates, and then if you're really delusional – a love story. Last season, Nikki and Clare had an epic argument in their Miami hotel room. If that same type of argument happens this season in say, South Dakota, does it make it any less interesting? Of course not. Who cares where the drama happens, as long as it happens. This show has become the gold standard for all reality TV dating shows. This is the 29th season for Christ sakes. They know what they're doing. And if you say you're not gonna watch because it looks boring, well, no one cares anyway. Plenty of people will watch and that's all they care about. I know I will as I write my smart ass comments about the show like I have for the last 10 years.
As for the next "Bachelorette," this is a little interesting. As we know, in 10 "Bachelorette" seasons, every single one of them finished in the final 4 of the season they were on. They've never strayed from that. But, ummmmmmm, have you seen Jade and Kaitlyn's social media history? I can't imagine in a million years either of them is going to be the "Bachelorette." No chance in hell. Which only leaves Becca since Chris is with Whitney. Becca seems like she'd be a good choice, but when you finish 2nd, you don't get the gig. I've stated this every season, but it's essentially impossible for the #2 girl to end up being the "Bachelorette" due to their current shooting schedule. Basically the last 5 years, the "Bachelorette" has begun filming the very week the "Bachelor" finale airs. Last season, JP's finale aired on Monday, and Andi's season started filming the next night. And as you know, they have an ATFR live on the night of the finale. So you can't have Becca come out on stage as the heartbroken #2 girl, have her talk to Chris for the first time since getting dumped, have this whole serious conversation, then by the end of the episode turn right around and say, "Oh and hey, Becca is our next Bachelorette." Then nothing she said earlier in the show to Chris would have been sincere, since what does she care, she's the next "Bachelorette." JP's finale they announced Andi because she was final 3 girl and was already on the "Women Tell All" taped a couple weeks earlier. So unless they change their shooting schedule for the "Bachelorette," it's not going to be Becca.
The last two seasons when I gave out the spoilers, I predicted Andi would be the next "Bachelorette" and that Chris would be the "Bachelor." That was well before anything had aired. Before that, I was hit and miss. So I guess you could say I'm on a little mini roll right now in predicting the next lead. All my money right now is on Britt. From everything I've heard, she was extremely well liked by everyone including production, she's certainly got the look being a model that lives in LA, and, well there might be a couple other reasons they'd be after her that I'm double checking on. So if you're asking me right now who I think it's gonna be, I'm going with Britt. Obviously we're 4 months away from that decision being made and certainly things can change, but she's no doubt a front runner at this point.
The "Bachelor" premieres Jan. 5th. Gives me about weeks to get you your episode-by-episode spoilers. I could have them next week, I could have them on Jan. 4th. I don't know, so I don't want to pin myself down to a particular date. When I get everything I need, I will post the spoilers for everything leading up to the hometowns. Still have a few holes to fill, but I wanted to get the most important stuff out to you today. Enjoy.
ADDED Jan. 5th:
Since I don't have your episode-by-episode spoilers yet, I will give you every spoiler that I have up to this point. Some I'll specify as I know it happened, and some I'll say is what I heard but not 100% confirmed. Here's what I can give you based on the extended trailer and things I was given:
-The final 6 (in Des Moines), are Becca, Whitney, Kaitlyn, Jade, Britt, and Carly.
-The 1-on-1 dates we know for episode 6 were: Whitney (the mural painting), Jade (Chris' HS alma mater FB game), and now I can confirm that Britt had the third 1-on-1 date. Meaning the group date was Becca, Kaitlyn, and Carly. Becca got the group date rose and was assured of a hometown date.
-I've been told that Britt eliminated herself in this episode. Felt there were other girls there that were a better fit for Chris, so she went home on her own. I guess that answers my question of how Britt got a group date rose in South Dakota, then somehow went home the next episode. Not to mention, if you watch that extended preview, there is a few shots of Britt sobbing uncontrollably. At this point, my guess would be that was around the time she exited the show. I don't know if she did it during her 1-on-1 date with Chris or later on in the episode, but I was told she eliminates herself and I have every reason to believe it's true. It would make a hell of a lot of sense since she was a front runner, and he'd given her the group date rose the episode before, so seemingly he wanted her to stay.
-Not to mention Britt leaving on her own is a hell of a good set up for her being the next "Bachelorette."
-Just because in the extended promo, Chris says "I am in a position with 3 different amazing women right now, and it's 3 people I can see myself marrying" doesn't mean there are 3 girls at the final rose ceremony. There aren't. Kaitlyn was eliminated in Bali. Becca and Whitney are the final two. He's engaged to Whitney. There will be doubters, I understand because I don't have everything finalized in the first 5 episodes, but if you followed along while filming was happening once it got down to the final 4, and the info I was giving you as it was happening, you're aware I was dialed in as to what was going on. Once again, I won't truly be vindicated until the finale airs, but I'm not the least bit worried the ending is wrong. It isn't.
-The girl in the promo who's taking off her bikini bottoms and jumping into the water is Kaitlyn.
-The girl who says "I would rather chew glass and wash it down with a bag of hair than lose to her" is Kaitlyn. I believe she's talking about Kelsey. Kelsey is very much an outsider and a sh** stirrer in the house this season.
-The person unzipping the tent and walking into it is Kaitlyn. Ummm yeah, Kaitlyn is involved in a lot in that promo.
-Whitney doesn't have any parents. They have both passed away. I don't know how long ago or how it happened, I just know her grandmother is pretty much the main person in her life. Would explain why her hometown date was in Chicago and not in Kentucky where she's originally from.
-In South Dakota, Megan is on the group date, and at some point during that episode, Megan eliminates herself. Megan has a dude back home that she was essentially dating before she left, a musician named Dakota Bradley. You do enough Instagram searching, you'll see how close these two are. Not sure if she uses him as the reason for her leaving, but just know that he was because I've been told they are back together. Or were. They have one of those weird ass on again/off again relationships. But I'm pretty sure he's the reason she leaves the show. A clip in the promo shows Chris sitting with Megan saying "This is not easy." I'm assuming that's when she tells him she's leaving.
-The "Cinderella" date early in the season where Chris' sisters pick someone to get dolled up and go out with him goes to Jade. Ha ha, now that's funny. I mean, I don't remember the last time any "Cinderella" also went spread eagle for Playboy showing everyone her lady bits. I don't know what episode this happens in, but I'm pretty sure it's before they leave LA, so either episode 2, 3, or 4.
-Amber, Trina, and Tracy I believe are eliminated in episode 3. I know they don't make it past that episode, so I guess there's a chance one, two, or all three are gone in episode 2. I just know none of those three are still around after episode three.
-I don't have the number of people that are gone in every episode, let alone who they are. But if you are to believe the "brackets" they've released on ABC.com, they are saying it goes like this (the episode, followed by the number of girls remaining at the END of that episode):
Episode 1 (LA): 22 girls
Episode 2 (LA): 18 girls
Episode 3 (LA): 15 girls
Episode 4 (LA): 12 girls
Episode 5 (New Mexico): 9 girls
Episode 6 (South Dakota): 6 girls
Episode 7 (Des Moines): 4 girls
I've never kept track of the "Bachelor Bracket" on ABC.com in the past since I haven't needed to because the spoilers were already out, so I have no idea if this is accurate or not. I guess we'll see as the episodes progress.
-Pure speculation, but if there are 9 girls that do go to South Dakota, and we've already seen a group date with 6 girls on it, then it looks like there'd be a return of the 2-on-1 date this season since that'd leave 3 girls remaining with only 2 dates left in that episode. And by the 6th episode, everybody left gets dates. So it's all a matter of how accurate ABC's "Bachelor Bracket" is. I have no clue.
-Ashley Salter leaves the show in a blaze of glory. I believe it's before they start traveling, but I'm pretty sure she does not get eliminated at a rose ceremony. She's the crazy one this season and apparently goes off on Chris and production about what a farce everything is when she leaves. You'll see a little of her crazy tonight when she starts becoming obsessed with onions.
-As you've probably heard or read, Jimmy Kimmel "takes over" the episode for Chris Harrison in episode 3. I know he comes and wakes Chris Soules up in the morning and basically mediates the dates that episode.
-The group date up in San Francisco where 6 girls run in a mud race for charity in wedding dresses looks to be in relation to the annual MuckFest for MS. The actual race took place on Oct. 11th last year, but Chris was already in New Mexico on October 11th. There's Instagram evidence of that. So the girls didn't actually run in the actual MuckFest for MS, but I'm guessing the charity they ran for had to do with that. Only reason I say that is because there were no pictures on social media from this group date. And we all know if there's a mud race people are doing, yet there's 6 girls in wedding dresses competing along with Chris in it being followed around by cameras, you can bet SOMEONE would've taken pictures of it. There weren't any, so it makes me think this group date was done in private.
Send all links and emails to: steve@realitysteve.com. To follow me on Twitter, it's: www.twitter.com/RealitySteve. Instagram name is "RealitySteve," or join my Reality Steve Facebook Fan Page. Talk to you soon.