Well we had a fun two month run with "Daily Links" but that now goes on the back burner until "Bachelor in Paradise" ends airing in September. From now until mid September, we are in full "Bachelorette" and "Bachelor in Paradise" mode. So starting Monday, we are back to three columns a week with episode recaps on Tuesday, "Reader Emails" on Wednesday, "Dr. Reality Steve" on Thursday, along with the return of the live video chats on Thursday nights. I've had my fun for the last two months but now it's time to get back to work. Although this season has been challenging and filmed a tad differently than past seasons once they whittled the guys down, it still didn't prevent me from getting the spoilers. I heard the ending of the show over the weekend while I was in California. I believe it to be true, but I don't report just anything. I obviously want to make sure everything is right and I can get it confirmed from more than one place. I expect that to happen within the next couple days, so I can tell you right now you will have your episode-by-episode spoilers next Monday, the day of the premiere. Gives me time to put everything together and double check with all my sources. They really changed up the filming this season towards the end, which is why social media went silent after getting so much for the first six episodes. But just because stuff wasn't spoiled publicly, doesn't mean I didn't find out what happened. You don't come to this site for speculation or what it MIGHT be. You want to know exactly what happens. That's what I will deliver to you next Monday.
Now I understand some of you want every detail right this second, but you need to understand something. I'm not going to post something on the first bit of information I hear. I wouldn't be doing my job if I did that, and I would've had plenty more wrong than right over the years if I did. Do you want me to post stuff that could possibly be wrong? Of course not. Those who have followed for the last 5 years know my track record and know that when I post spoilers, way more often than not, it's exactly what you'll see play out on TV. This season is no different. Whether I post it the day I hear it, or next Monday, either way it will be solid information. Will I be able to prove it? Of course not. But I've really never been able to prove anything I spoil and pretty much all of it ends up happening. This spoiler will be doubted as well and that's fine. Like I say every season, on July 27th, I'll be vindicated. I've come to expect it now. Doesn't change how solid the info is, so look for your episode-by-episode spoilers next Monday.
With the bios getting released yesterday, it usually means the first episode made available to the media will follow shortly. Once I'm able to view that, I will recap it for you here. It hasn't been posted yet, so I can't give an exact time on when it's going up. I'm not sure, but it's always within one or two days of the bios going up so bear with me.
This season I was able to give you 23 of the 25 guys before ABC released the bios yesterday, so check out Kaitlyn's Guys if you haven't by now. As mentioned, ABC released the bios yesterday and there are some doozies. Chris Harrison also gave his "5 Guys To Watch" as he does every season, wanting you to focus on certain guys. Is this a telling sign of anything? Maybe. Maybe not. Just know that last season Whitney was in his top 5 girls to watch. The season before that, Josh was in Andi's top 5 guys to watch. Hmmmmmmmmm. Anyway, as I do every season, I'm gonna have a little fun with these bios today, followed by look-a-likes for half of these guys. It's pure genius if you ask me. Enjoy…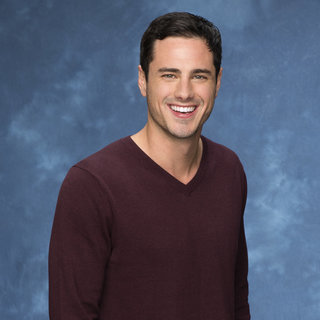 Very first bio and already a guy is talking about how his biggest date fear is "eating something that doesn't agree with my stomach." Can we just universally say that's automatically part of everyone's fear during a date? Can't people think of something more original?
He got cute with his answer about what marriage means to him. "It's a total sacrifice. Marriage is about commitment to another person and total sacrifice to fulfill that commitment." That's a lot of sacrifice and commitment in there. Quite repetitive. Basically Ben just gave an answer that he thinks women want to hear.
Ben also wants to be Batman because "he's a bad ass." He's also not real, you do know that, right Ben?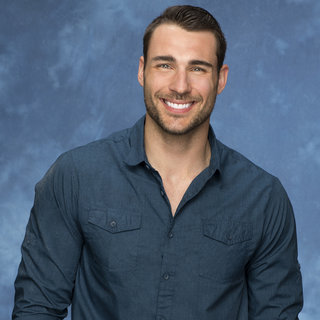 He's pretty proud of the fact he got his trainers license after studying his butt off. Congrats Ben. Now go work for 24 Hr Fitness and completely overcharge people for being their personal trainer.
Another guy getting cute with his thoughts on marriage. All I needed to do was read his first sentence where he said marriage was "finding the person that completes you" and realized he'd seen Jerry Maguire one too many times.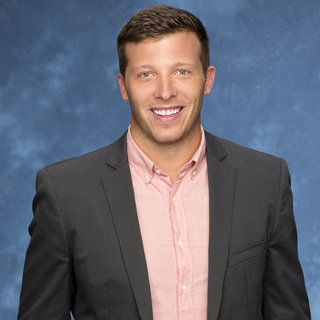 Likes Will Ferrell movies yet has a date fear of women not understanding or being able to handle his sarcasm. Or on the flip side, maybe you're not remotely funny. Ever think of that?
Played Division 1 college tennis and was an All-American. Yet instead of trying to make it on the ATP Tour, here he is a few years later trying to nab a future ex-fiance and failing miserably not having made it past the first night.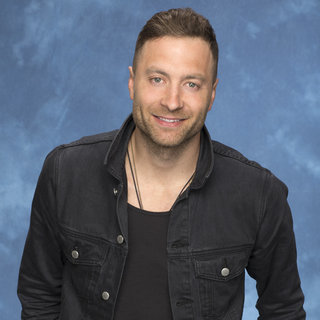 Brady and Chris Soules have the exact same date fear. You guessed it. "Explosive diarrhea." Wonderful. How many people has this actually happened to. I've been on this earth almost 40 years and it's never happened to me once. Never really close either. But of course now that I say that, I'm sure the next date I go on it will happen.
Brady says he admires Chris Martin from Coldplay the most for "his creativity, humility, charisma, and wit." But no mention whatsoever of dumping that old sack of potatoes Gwyneth Paltrow and trading way up for Jennifer Lawrence? C'mon Brady. You're better than that.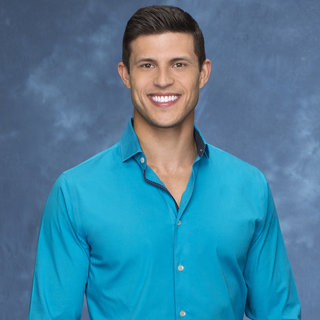 Here's an interesting one. Biggest date fear? "A girl tries to eat my food." Gee sorry Mr. Anal Retentive. What's wrong if she had a couple of your fries? Does that make her the worst person ever? Easy up, Doc.
Chris likes low key bars as opposed to the hot spots because "hot spots are designed for attractive young women and unattractive old men." Well that part he's pretty accurate on. But hey, once you start wowing people with your knowledge on molars and bondings, all the ladies will come flocking to you.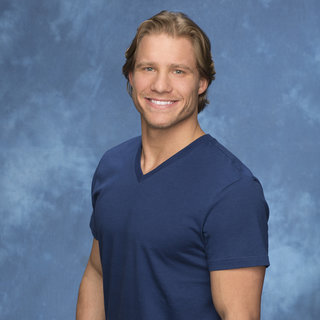 He's the second guy so far to mention Gladiator as his favorite movie. Must make him a manly man or something. A rather boring bio to say the least. Admires his dad, wants to be Chuck Norris, thinks marriage is a "partnership with your best friend," and has no tattoos. That's great Clint. Except acting like a complete ass hat on the show makes this bio sound 100% opposite of how you portrayed yourself.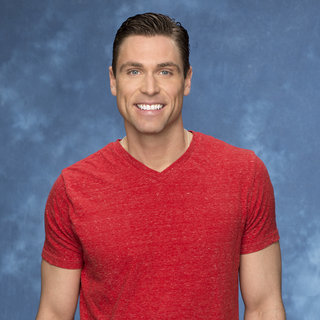 He wants you to know he has tattoos "but they're small." Soooo, like a butterfly on your toe? A star on the back of your shoulder? What are we talking about here?
A rather interesting superpower he chose. He wants to be able to do everything in the world without needing sleep and not lose his health or fitness. Is that really a superpower? Corey I think they want you to say like "ability to fly," or "x ray vision," or "run like 'The Flash'." This "I want to do anything and everything all day and never sleep" is preposterous and you ruined the whole question.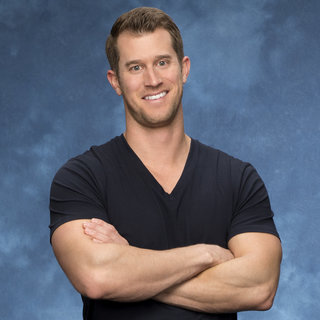 Probably the worst bio ever filled out. All one sentence answers. However he does have a giant fear that his date will turn out to be a dude. Then maybe you should lay off the tranny websites, eh Cory?
Think this guy has an ego? When asked if he could be someone else for a day, he said he'd want to be his younger self. Translation: I was really cool and popular back then and, well, now I'm not so I'd love to re-live my glory days.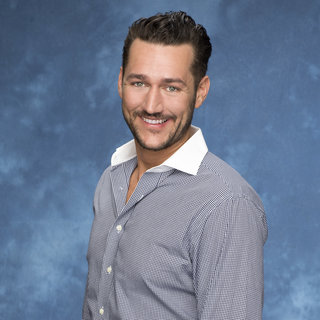 Most outrageous thing he's done is bike across America from Virginia to Oregon, which is pretty impressive. Like a bike where you pedal or a motorcycle. Please specify Daniel so I don't overhype you.
The most romantic present he's ever received was "support and love. Buying stuff is easy." Ok Daniel, answer the f***ing question and stop being cute. "Support and love" isn't romantic. They want to know what specific things you received was romantic. Like something you can touch. You can't touch support. You can't touch love. Unless you're loving on yourself.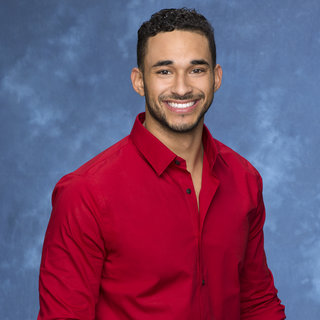 A lot of these guys are really into the manly men movies. First there was "Gladiator," and now David is all about "300" and "Fight Club." You realize that basically 1% of the female audience even knows or cares about those movies right, David? Just start BS'ing with the "Notebook" and "The Fault in Our Stars" and women's underwear will be at your doorstep in no time.
Safe to say David is obsessed with Brad Pitt. He wants to have lunch with him so he can hear his crazy stories and "teach me a thing or two about charming women." Oh, you mean how he cheated on Jennifer while filming "Mr. and Mrs. Smith" with Angelina? Yes David. Go learn how to do that.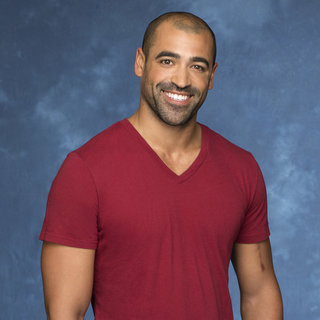 He likes to build things for his romantic gifts that he gives out. He once gave a girl a "clock with a picture in the background." Damn man. That's completely and utterly boring as f**k. And she actually liked that? Who really looks at clocks anymore? Our phones have our whole lives on them. I don't think girls care about clocks. Without the "l" and the "k," THAT they care about. But clocks? No.
He also wants to have lunch with Jimmy Kimmel. Oooooohhhhh so close Ian. You missed it by a season. If only you were last season's "Bachelor," then you could've hung out in a hot tub with him and Kaitlyn. Maybe next time.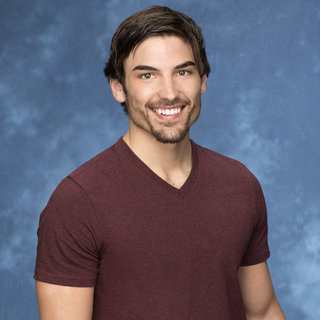 I think I like Jared. You know why? He had ZERO date fears. Nothing about bad conversation. Nothing about bowel movements. Nothing about how she's rude and disrespectful. Nothing. Jared is afraid of nothing. You go Jared.
Greatest achievement to date? "For the past six years, I've been a volunteer at a week long summer camp for children with cancer." And now everyone reading this feels like sh** for not doing anything of the such. Thanks a lot Jared. Now I hate you.