Man, another busy day loaded with stuff to talk about regarding the "Bachelorette" and "Bachelor in Paradise." I've got an update to your spoilers (no, the ending hasn't changed again. Just more clarification on the date breakdowns coming up), along with someone showing up on Paradise that you shouldn't be surprised about. Or maybe you should, depending on how you look at it. Also, some "Bachelor in Paradise" teasers for you, what's going on with Britt and Brady, the latest I'm hearing on next "Bachelor" talk, and Kaitlyn making her media rounds yesterday and also clarifying some things for us. I can't remember a Wednesday that was packed with this much news. It's "Bachelorette" and "Bachelor in Paradise" overload today so hopefully you'll enjoy all these nuggets I have for you today. Of course you will because, once again, no one else is reporting any of this. I'm actually kind of surprised at a couple of the things I have for you today because I didn't necessarily see them coming. So what do you think of the new "Bachelor in Paradise" poster for this season? "Summer lovin. Some are not." Makes me think of "Grease." Who will be this seasons Danny and Sandy? Or Rizzo and Kenickie?
Lets first get started with Kaitlyn. She made her media rounds yesterday and, yes, the snapchat video was brought up on a couple of occasions. Granted, she didn't answer and make a joke of it both times, but at least these people are asking. Although once you ask and she doesn't answer, and when you don't press the issue, it's basically like it never happened. But anyway, in case you missed it, she appeared on Extra where she made a joke that she was in bed with Ryan Gosling:
Then on ET, she just played dumb:
One of the questions I've been continually asked all season is did Kaitlyn tell the other guys she had sex with Nick? The answer is, "sort of." The early season promo made you think that she sat all of the remaining guys down in a room and told them as a group. As I mentioned back when that was show, that didn't happen. But you knew at some point she told some of them privately, and that's exactly what she admitted to TVGuide.com yesterday:
In case you can't view the video here's exactly what she said, "I think because I'd been honest about what had happened with Nick, I felt I needed to be honest about relationships that meant something to me because I wouldn't want, you know, to go and be proposed to and then later have to go through that and discuss that…I wanna be open with those who I care about, so…" So yeah, that confirms she obviously told Shawn. When? I don't know but it was before he proposed. As for the other guys, that's anybody's guess. Who would you consider "realtionships that meant something to me." Maybe Ben H.? Maybe Jared? Other than those two, I really can't see her bothering telling anyone else because, well, she doesn't seem to show any interest in anyone else. Maybe it was just Shawn? We'll see, but now you have your answer. She told the guys whose relationships meant something to her.
Also, I can now confirm how the date breakdown happens once we're finally down to 6 guys. There were 3 1-on-1's and a group date:
Nick, Shawn, and Joe go on the group date to Killarney National Park.
Chris, Ben H., and Jared get the three 1-on-1's.
Chris definitely is eliminated during his 1-on-1 date. Jared and Joe are the other two eliminated that episode. Not sure if both are at the rose ceremony or if one is at the rose ceremony and one is before, but they are both gone as reported in the beginning. So that has never changed: 3 overnight dates are Ben H., Shawn, and Nick, Ben is eliminated after overnights. Only 2 guys get hometown dates and both Shawn and Nick's families are flown to Park City, Utah to meet Kaitlyn.
Also, here is the latest I'm hearing regarding the next "Bachelor." It is between two guys: Josh Murry and Ben Higgins. I know, that's a change from my initial posting a month ago that Josh, Shawn, and Cupcake were in the running. Cupcake is out. Either not interested or they don't want him, not sure. But he's not going to be the next "Bachelor." All I'm hearing is that it's either Josh or Ben with consensus so far being it's looking like it might be Ben. Kinda surprised on that one just because they usually cast someone older as the male lead. I can't remember the last time they had a 26 year old in that role, if ever, but it's down to those two. Obviously this official announcement isn't coming til later this summer, but that's where it stands now. They really need to ramp up Ben's air time in the next few episodes I would think if he's gonna get it. He's kinda been MIA since his two-stepping date.
Now that "Bachelor/ette" stuff is handled, lets get to some "Bachelor in Paradise" news. Last week I posted this picture taken from a restaurant at the Grand Mayan Resort that was a cast list for the show: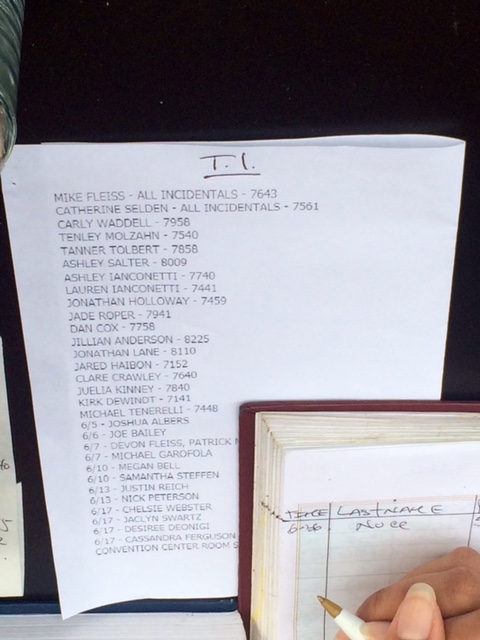 Now, there are a couple other names you can also add to it:
-Amber James from Chris' season came on the show. She came in with Samantha and Megan. If you don't remember her (which I'm sure you don't), this is who she is: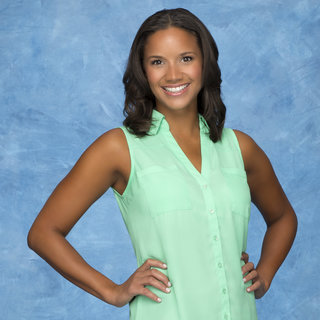 -And then last Thursday, a familiar face showed up. I received this intel and couldn't believe my eyes. Could it? No. It couldn't possibly…wait for it…why…why that's Chris Bukowski's music!!!!!!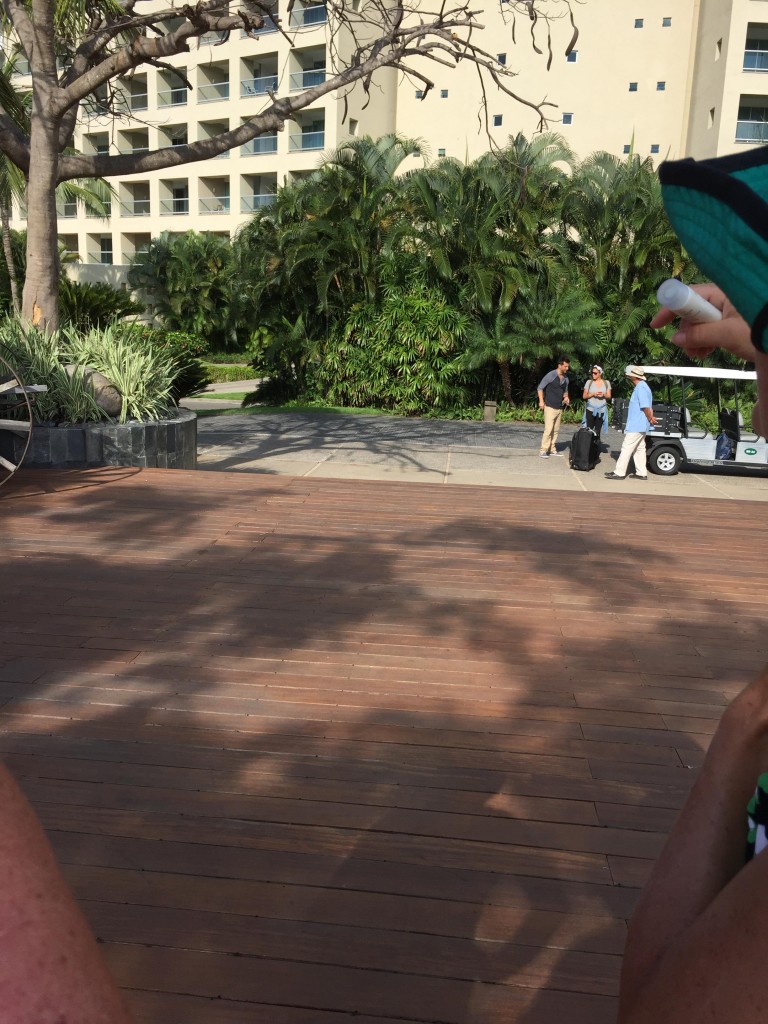 UN-F***INGBELIEVABLE!!!! Chris Bukowski has done it again!!! Yes ladies and gentleman, if you're scoring at home, that's now FIVE shows from the franchise he's now appeared on. FIVE. Let that sink in. He is absolutely running away and hiding from the competition. This is Tiger at the Pebble Beach US Open. This is Wayne Gretzky in his prime. This guy has absolutely zero shame. I'm almost at the point of doing a 180 on Chris and just applauding him for his self-absorbedness if that's even a word. Wow. I mean, WOW. Congrats Chris. You are the gold standard by which every fame whoring douchelicker can now aspire to be.
With that said, I can now report that Chris is this season's Kalon. Remember what happened to Kalon last season? He came on, no one wanted to go on a date with him, so he dated himself then left? That was Chris. He was there for one day and was gone. His Twitter account shows he was at his sister's wedding over the weekend, but this picture was taken last Thursday, so he definitely made an appearance on the show that lasted less than 24 hours. Just unreal.
Some facts and teasers I can give you about the season:
-The show wraps filming on Friday.
-I initially reported that filming was at the Grand Mayan Resort. Wrong. That is where the contestants stayed when they first got there and that's where production and crew are staying during filming. The contestants were at the Playa Escondida Resort in Sayulita. The resort was closed off to the public and that's where all the dates were.
-Carly's brother Zak got married two weekends ago in Ireland. Carly did not attend because she was filming BIP 2. I don't care if Zak gave her the ok, that's completely embarrassing but not the least bit surprising. You missed a sibling's wedding to be on a reality show? Sad.
-Same exact format as last season in terms of dates and roses. If the girls are asking out the dates that week, then the guys are giving the roses at the rose ceremony and vice versa. Every new person coming on to the show arrives with a date card to ask someone out.
-Ashley and her sister Lauren were considered a "team" on this show. If Ashley didn't get a rose, then Lauren would have to go home with her. And Lauren didn't have to give a rose out at the rose ceremony either. Well, that was the initial plan. Whatever experiment they tried to do with casting both sisters failed miserably. Ashley ended up lasting longer than Lauren.
-The dates were just as stupid as last season's. Just local stuff that wasn't all that over the top.
-Jared is still not over Kaitlyn and it plays a major role in his storyline out there.
-A lot of these people went into the show with pre-arranged alliances having talked to the other people going on. In one instance, a girl was talking to multiple guys before going on leading them to thinking he was her guy, and it essentially blew up in her face.
-Just look on their social media accounts and it's easy to see who's already home. Plenty of them are posting.
I have a lot of the dates and hookups so far but want to have it all for you in one post, so expect that sometime soon. This season will be an absolute train wreck from the info I've gotten so far. A train wreck that we won't be able to take our eyes off of.
And finally, I can report to you that whatever ABC is showing in regards to the Britt/Brady relationship during their :60 credit roll at the end of the show is all BS. They are done. In fact, I'm hearing they broke up a while ago and are just keeping up this façade for TV purposes. A quick look at his social media you see that for a while he was posting all the time about her, but now hasn't referenced her in about a week. And Britt has barely mentioned him at all. They are done and have been for a while. I was told it ended pretty quickly after Kaitlyn's season started airing, and possibly even before that. Like, remember those pictures I posted of them in Nashville with his brother and San Diego with his friends? I was told they weren't even together then and were just going along with the storyline. Also told producers were even trying to get her to come down to Paradise, but she never did. RIP Britt and Brady. It was real. Real dumb.